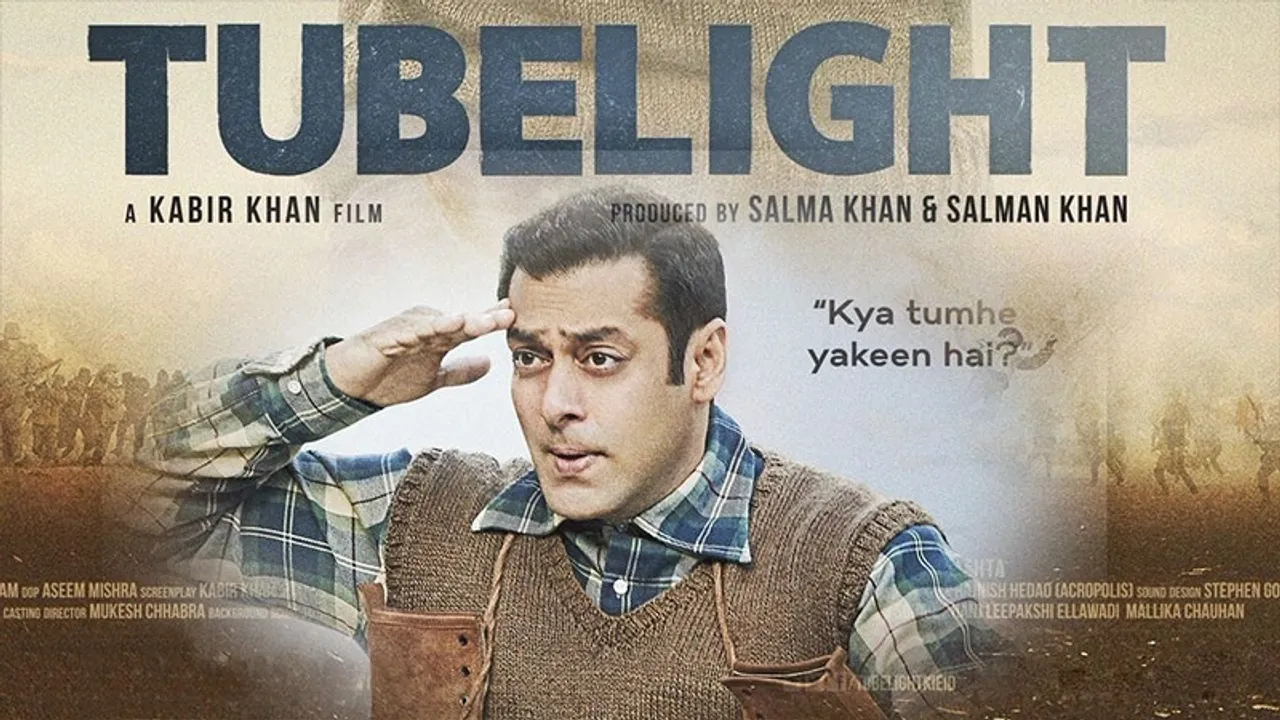 Salman Khan starrer,
Tubelight has

 officially launched a channel on GIPHY, the world's first and largest GIF search engine. GIPHY has previously worked with Hollywood Films like Moonlight, Finding Dory and Beauty & the Beast.

 The movie makers claim to be the first Bollywood movie to take such a digital marketing move.

The website has created an entire channel dedicated solely to the film. GIFs from key moments in the trailer to GIFS from the movie's music videos, GIPHY has set up an official

Tubelight

page where users can consume, find and share content. The GIFS will also be available through GIPHY's integrations on messaging and social media platforms like Facebook, Twitter, Whats App Messenger and more.

 "We're so happy to be bringing the world of Bollywood into the world of GIFs with the launch of the official

Tubelight

page! Now the whole world will have access to Salman Khan and the cast's magical movie moments wherever GIPHY is integrated," said Jason Stein, Director of Business Development, GIPHY.

"It has been an absolute pleasure to join hands with Giphy. We wanted to promote

Tubelight

differently and considering GIFS and their popularity amongst the youth, GIPHY served as the perfect platform", said Amar Butala, COO, Salman Khan Films.

"Visual communication has become such an imperative requirement in the digital space. We, as a digital agency understand the need to digitally communicate with our audience while at the same time using different methods and means. We are happy to join hands with GIPHY which is one of the most popular GIF making platform. Salman Khan Films has always been supportive when it comes to trying to push the envelope in the field of marketing. Salman Khan and his unparalleled fandom is known to all and now fans can communicate with their favourite superstar through GIFS!" says Gautam B. Thakker, CEO, EveryMedia Technologies Pvt. Ltd.

Tubelight

is produced by Salma Khan & Salman Khan and directed by Kabir Khan. It stars Salman Khan, Sohail Khan and Zhu Zhu. It is co-produced by Amar Butala. The executive producer is Rajan Kapoor, the associate producer is Garima Mehta and music is by Pritam.

Tubelight

will release in cinemas worldwide on 

23rd June

.