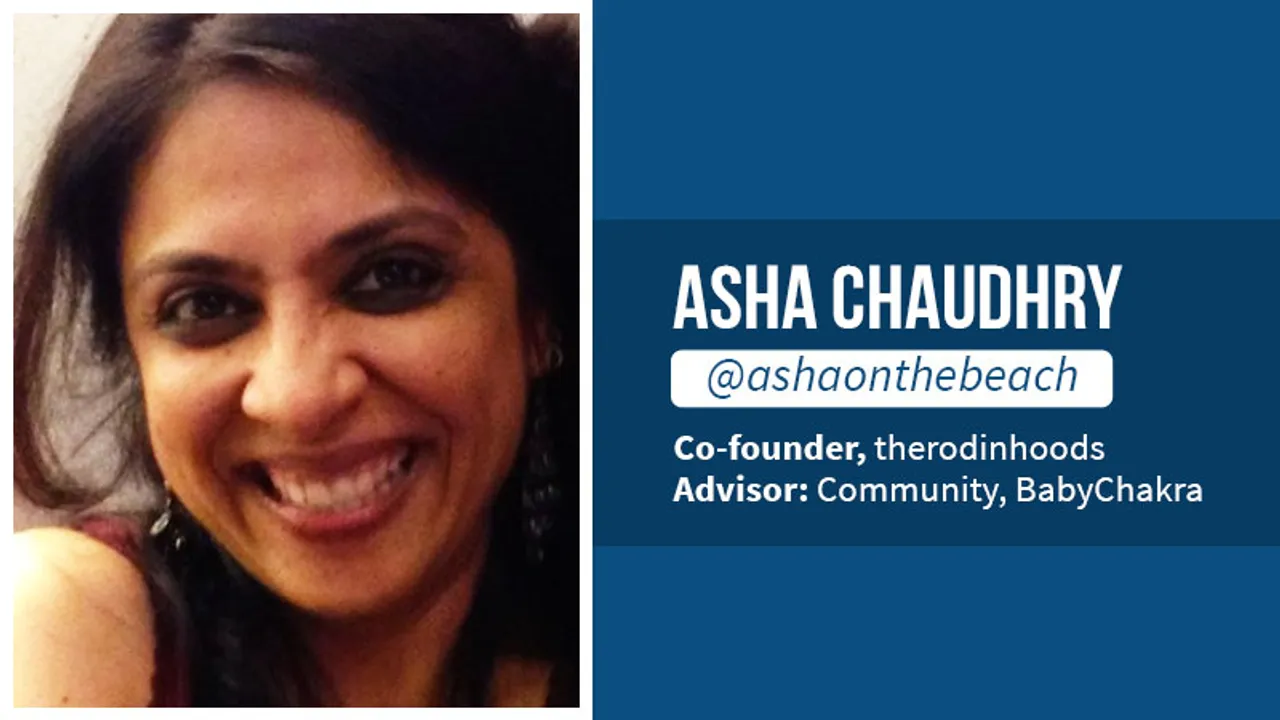 Social media marketing has graduated from a density of Likes and Followers to social media engaging communities that evolve into loyal ambassadors for the brand. Asha Chaudhry, Co-founder, Therodinhoods, Advisor, BabyChakra shares her thoughts on 'Building and Nurturing Online Communities' - a brand's guide to online communities.
Keep doing interesting activities online to engage: In order to build an active and responsive community, one should keep doing interesting sessions, hangouts, webinars, FBlive and more with real people and not just with celebrities. Be genuine, share feedbacks and comments. Have contests because they are a great way to increase engagements and give virtual rewards. Make participations easy, even for the non-active users by picture prompts like - Debate of the week or Question of the day.
Ensure your community helps and is a support system for all users: The objective of building a community is to build real relationships and help each other. Communities shouldn't be made only for the purpose of sale, users should benefit from it.
Don't build a community, if you can do with an existing one: Community becomes a great sales funnel, marketing efforts become targeted. For e.g. If P&G is launching a new women's product, they could engage with a relevant women community. However, don't build a community, if you can engage with an existing one. Why reinvent the wheel?
Identify your Rockstars: In order to make the community loyal and engaging, it is important to identify your Rockstars (power users), empower them and give them tasks. It is important to be the user's confidant and never break her trust.
Apologise if you have messed up: Communities need to be nurtured like gardens. If you have messed up, always apologise. I have sent out sorry notes for technical issues when emails went out to the entire data base.
Giving suggestions on how to handle spammers of a community, Chaudhry said, "First warn them on chat and then via messages on their spam comments. Try warning them through emails as well. If they still persist, then finally suspend them"
Cmxhub, Airbnb and back home, Sheroes, Tripoto, Zomato and Network Capital are some great examples of community building and nurturing done right by brands. "Of course Baby Chakra is a very meaningful and a smart community which I am proud to be part of," Chaudhry concluded.
Asha Chaudhry, Co-founder, Therodinhoods, Advisor, BabyChakra spoke at #SamosaChat organised by Social Samosa.