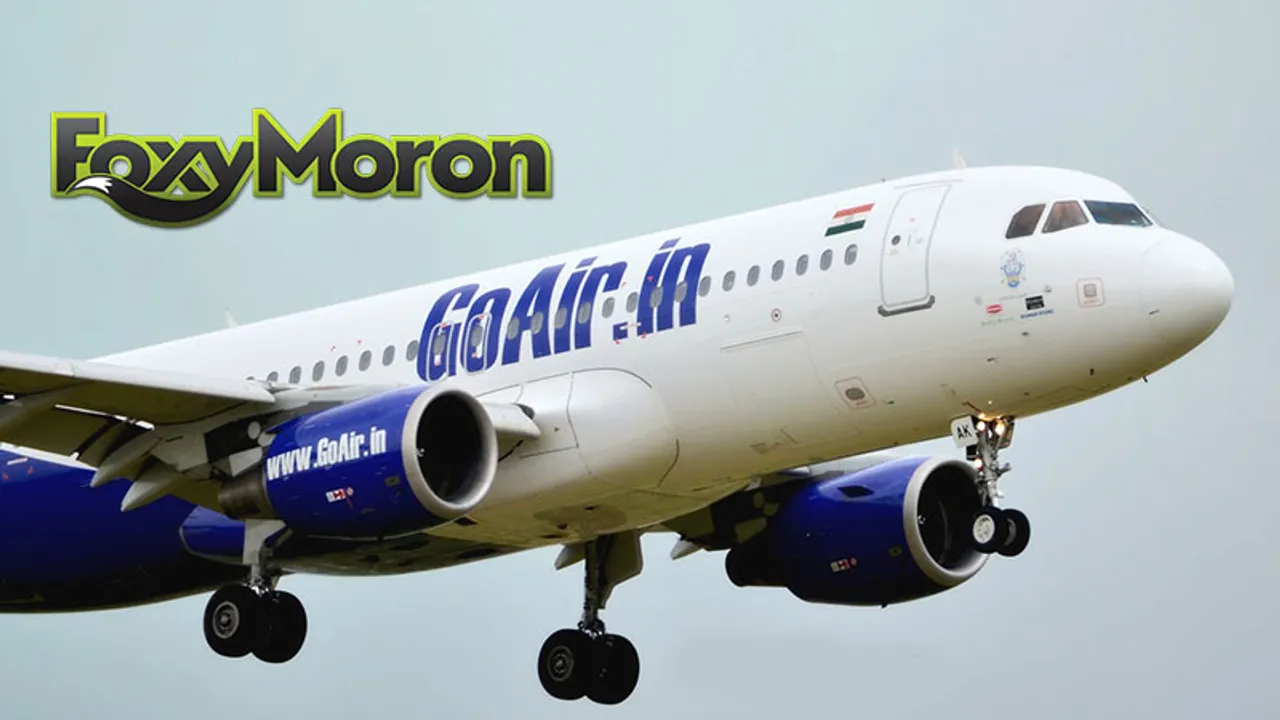 GoAir Digital Mandate comprises of media, social media and creative duties to leading independent digital marketing solutions agency FoxyMoron. The account was won following a multi-agency pitch.
The GoAir Digital Mandate entails building and strengthening the airline's presence through strategic insights and unique solutions that engage their consumers. The agency will be involved in digital media strategy, planning and buying along with content creation and design work across all social media platforms.
The Digital Agency kick-started with work on a video on the occasion of Raksha Bandhan. With Srinagar being a prime defence base, security threat perception is unduly high and the jawans provide special protection to the airport 24x7. Safety and security of passengers and the airlines is of utmost importance and often these jawans end up doing a thankless job. GoAir decided to do something special for these jawans and show them their appreciation through a special Raksha Bandhan ceremony where GoAir staff surprised them with Rakhis in gratitude.
On FoxyMoron's appointment, Anand Sahai, Chief Commercial officer said, "Social media has grown in importance for all businesses given the way and speed in which people connect with one another. Digital media is also a prime business tool especially for us in the aviation business. We are delighted to announce this partnership with FoxyMoron and believe that this will further enhance our endeavour to innovate and engage with our customers in the social media space through engaging content"
Commenting on the GoAir Digital Mandate win, Pratik Gupta, Co-founder, FoxyMoron said, "This year for us is all about being different and doing different! Everything from newer verticals to newer lines of business.
One of the firsts to make it to our announcement list is taking up an airline brand at FoxyMoron! With the unique challenges of brands in this category and the consistency with which they interact with their consumers, creating effective digital strategies for them will always be a challenge.
Our aim is to enable GO Air to not only become relevant to its digital audience but also making it an airline of choice for the regular fliers. We're hoping to always cruise at high altitudes with this brand!"
About FoxyMoron
FoxyMoron is a leading digital marketing and media solutions agency. By placing innovation above all, this agency aspires to make every campaign a unique one.  Founded in 2008, the company has grown to become one of India's leading independent digital marketing agencies and has handled various successful brands, conceiving remarkable marketing campaigns.  Some of their prestigious brands on their client roster include Castrol Group, L'Oreal Group, SAB Miller Group, Bennett Coleman Group, Celio, Discovery Channel and GoAir among many others.