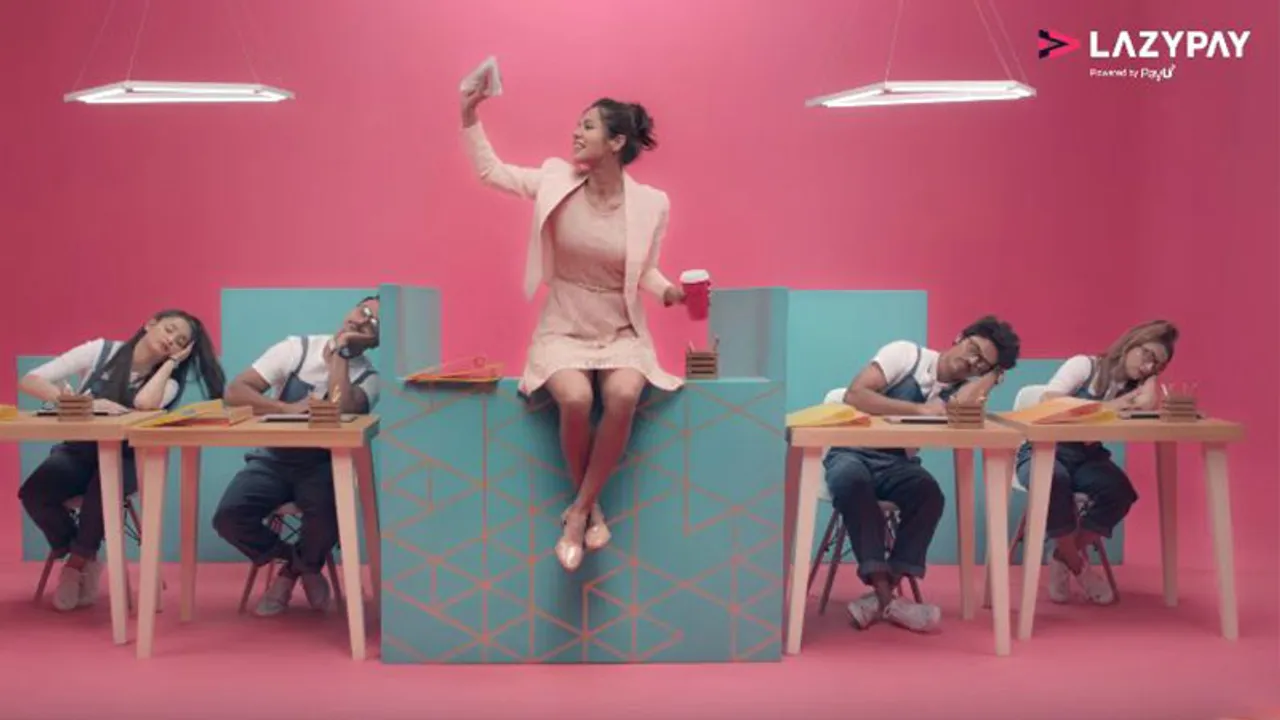 One of the most innovative products from the stable of PayU, LazyPay has launched a brand anthem as an audio-visual extension of its campaign '#BeLazy'.
The anthem with a quirky tonality and executed in a fun manner, highlights the convenience that LazyPay offers with its '#BuyNowPayLater' payment option.
On YouTube, the video has clocked more than 2 million views. The anthem is being promoted through radio and the brand's social media platforms. The product LazyPay was launched in April this year and it had then taken the stand-up comedy route to promote Pay U's deferred payment option 'LazyPay'.
The anthem is composed and written by The Glitch and Kim Koshie and is sung by Megha Bharadwaj.
Speaking about the anthem, Pallav Jain, Head- Consumer Business, PayU India commented, "The Lazy Anthem has perfectly captured the spirit of being lazy. It is an endeavour for us to create an experience for our users. The anthem stands for what we as a company believe that the brand represents – breaking the mundane moments and converting each experience into a frictionless transaction. Most of us, especially the millennials are always on the go. With the proliferation of technology, there are ways for all of us to be smarter about how we manage the daily activities so that we save time and utilize it for things that matter to us. After the initial overwhelming response from our users, we are confident of it being the official Lazy Anthem for the nation."
Would you like us to review the campaign? Let us know in the comments section below.