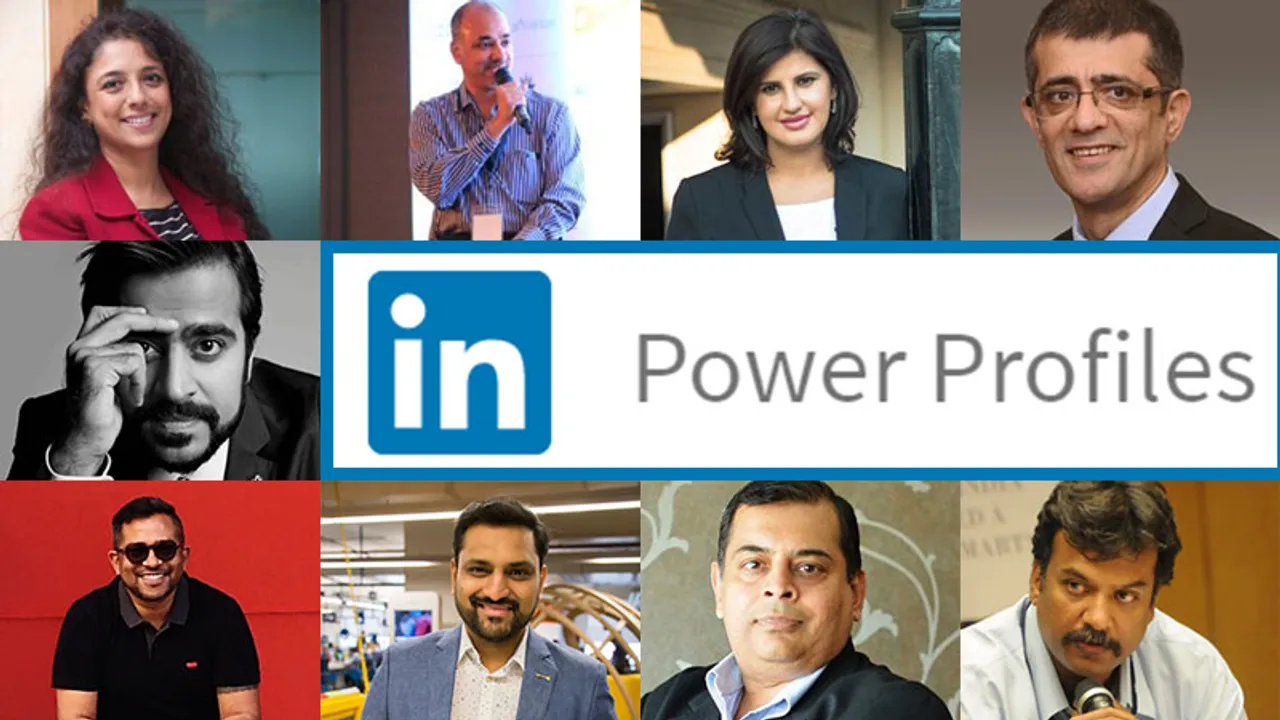 LinkedIn India Power Profiles 2017 is a comprehensive list of the most viewed LinkedIn profiles of professionals in India. Through the list, LinkedIn recognizes 50 such professionals, who have successfully invested in building their professional brand on the platform. These professionals hail from diverse industries such as Technology, Finance, HR, Internet and Marketing. Additionally, this year's list celebrates the most viewed LinkedIn Influencers from India on the platform.
Narendra Modi, Prime Minister India, with his 2.2 million followers on the platform, is a third time return to the list. Among other LinkedIn Influencers Kailash Satyarthi, Founder Kailash Satyarthi Children's Foundation, global icon and actor Priyanka Chopra,  and Shashi Tharoor, Member of Parliament, India, and Chairman of the Parliamentary Committee for External Affairs are new entries.  Prabir Jha, Global Chief People Officer, Cipla and Manu Kumar Jain, Vice President and Managing Director, Xiaomi Technology return to the list this year. Some of the business leaders new to the list are Umang Bedi, Managing Director - India & South Asia, Facebook and Manu Saale, Managing Director & CEO, Mercedes-Benz Research and Development India.
Akshay Kothari, Country Manager and Head of Product, LinkedIn India said, "Our Power Profiles of 2017 have built a strong brand by sharing their diverse experiences and voicing their opinion on issues that matter to our members. In the course of their own journey on LinkedIn, they have inspired our members to invest in building a strong profile that can lead them to the right opportunities and help them achieve their professional goals."
Meet the LinkedIn India Power Profiles 2017 (Marketing&Advertising)
Karthik Srinivasan, National Lead, Social@Ogilvy, Ogilvy & Mather
Dev Amritesh, President & Chief Business Officer, Domino's Pizza India - Jubilant FoodWorks Ltd
Charulata Ravi Kumar, CEO, India, Sapient Razorfish
Rajiv Dingra, Founder & CEO, WATConsult
Manisha Rana, Independent Marketing Consultant
Sunil Lulla, Chairman and Managing Director, GREY Group India
Prashanth Challapalli, Chief Integration Officer, Leo Burnett
Manish Dureja, Managing Director, JetPrivilege
Arun Pattabhiraman, Vice President & Global Head Of Marketing, InMobi
About LinkedIn
LinkedIn connects the world's professionals to make them more productive and successful and transforms the ways companies hire, market and sell. Our vision is to create economic opportunity for every member of the global workforce through the ongoing development of the world's first Economic Graph. LinkedIn has more than 500 million members and has offices around the world.