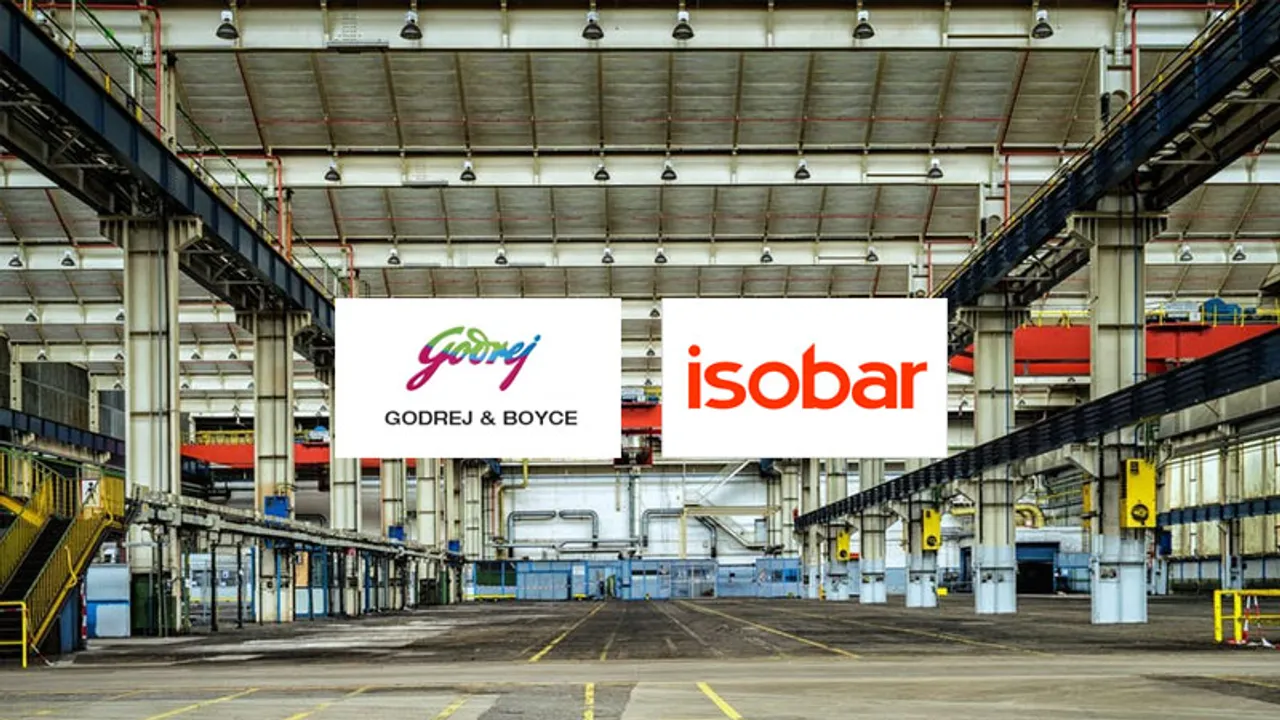 Isobar India, the digital agency from Dentsu Aegis Network, has been appointed as the digital partner for Godrej & Boyce.
As part of the mandate, Isobar India will manage the account from its Mumbai office. It is pertinent to note here that the agency won the account following a multi-agency pitch.
Headquartered in Mumbai, Godrej & Boyce Mfg Co, a Godrej Group Company, has 15 diverse business divisions offering consumer, office and industrial products and services of the highest quality to every corner of India and across the globe.
Speaking of the appointment, Animesh Bhartiya, Chief Communications Officer, Godrej & Boyce said, "Godrej & Boyce is going through an exciting phase. We are a diversified group with interests across 14 varied sectors. While, on the one hand we collectively have to ensure each of our businesses are independently responding effectively to the needs of its customers and all other stakeholders, it is also imperative on the other, to understand how resources can be best optimized at a group level by leveraging combined effort and spends. In a rapidly evolving media landscape, we also need new and innovative practices and approaches to connect meaningfully with a new generation of consumers. We believe Isobar has the necessary skillsets and attitude to bring fresh thinking to an organisation as varied as ours. Our teams are enthusiastic about the new partnerships. We are thankful to each of the agencies for their participation."
Suruchi Trivedi, GM Corporate Marketing & Communications at Godrej & Boyce added, "Our objective was to drive efficiencies and more meaningful conversations by moving from a fragmented approach across the organization to a more consolidated one. We developed a comprehensive & robust scientific process for the pitch ensuring that all the key parameters of evaluation are dovetailed into the same. After a rigorous analysis along with the key stakeholders from within the company, we unanimously decided that the pitch response from Isobar best aligned with organization objectives. We now look forward to seeing this synergy come to life and deliver amazing results. We thank Triggerbridge who managed the pitch process for us."
Commenting on the win, Shamsuddin Jasani, Managing Director, Isobar India said, "Godrej & Boyce is one of the most prestigious brands in India. We are honored and thrilled that they have chosen us as their digital partners to help them in their digital transformation. We look forward to doing some great work together."