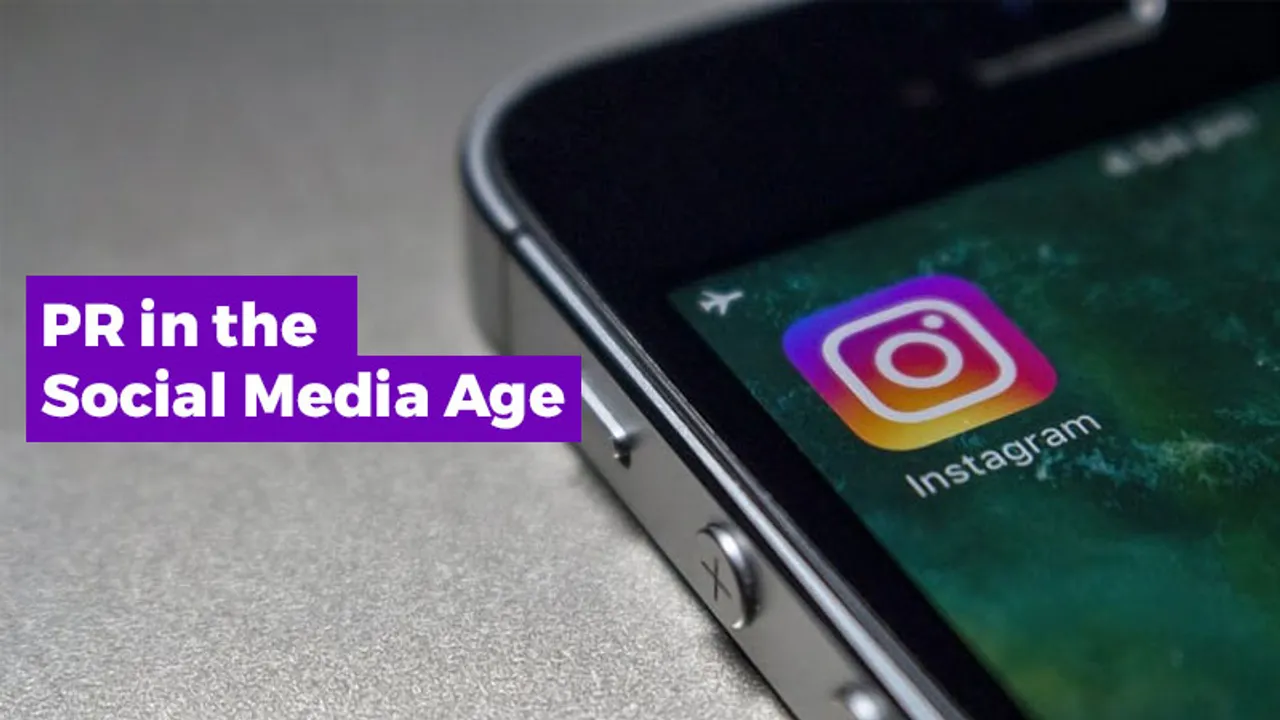 Anshul Sushil, CEO and Co-founder - BoringBrands speaks about the changing nature and role of PR in the social media age
For PR pros, social media was once a novel idea, something to monitor, but today it is a required focus.  It is a medium, which is slowly transforming the age-old public relations tactics and trust me, it's for the greater good.
Gone are the days of getting the word out to journalists and the media about a client's accomplishments through vanilla news releases. Those things are still done, but now the media is a very different animal. Brands and companies (or agencies) are going beyond the basics and incorporating social media platforms to integrate some real innovative approach in the delivery and ultimately increasing the success rates of placements.
Newsjacking over news pitching
For instance, the old top-down model, where publicists had to reach reporters to create a story in the media still exists; PR folks are just getting creative in their approach. They are leveraging trends to elevate their brand's message and reach the target audience.
Who doesn't know about the Oreo 'power cut' tweet during a black out at the Superbowl in 2013? The Oreo tweet– You can still dunk in the dark- netted more than 15,880 retweets and 6,200 favourites. The team took a bad situation and made light of it with an amusing image and appropriate message. Since then, Oreo has become somewhat of a poster child for newsjacking and seem to be getting the marketing tactic down to a fine art.
Another recent example of appropriate newsjacking strategy was by KitKat. Remember when the iPhone 6 Plus came out and people across the globe started bending them by putting them in their back pockets? While when the tech world was busy debating this usability flaw, KitKat jumped on the news with an amusing tweet. They took a sly dig at Apple by tweeting 'we don't bend, we break'. The tactic was funny without being too harsh, and cleverly reinforced the brand.
Ditch conventional ideas
While it's ingenious to ride on a trending tide and position your client as a socially-active (literally) brand, bending conventional routes is one more important key to customer's hearts, in the digital era. The last thing you want is to see your client's press release ending up in a spam box of a journalist. That press release might have a major story that you wouldn't want to get wasted.
Therefore, it's important to come up with innovative ways to sell the story that gets heard. A recent example of ditching the conventional route to narrate a story was Ezetap's funding video release.Ezetap, an enterprise payments solutions firm, rather than preparing a funding announcement press release first, initiated a creative Facebook video, featuring Ezetap's co-founder and chief executive Abhijit Bose making an announcement (READ broadcast) about the fund raise.
The video, along with the announcement very subtly captures the company's culture and growth plans. The approach didn't even make funding news, but definitely got people talking about the route they adopted. Within a few hours of the video release, the announcement got multiple coverage and more than 132,000 Facebook views.
Another innovative way of reaching the target audience is Nescafé Italia's red 'Hello Bench' that is promoting the role of coffee in building relationships. During the Salone del Mobile in Milan, the company offered a cup of coffee to pedestrians to sit on the Nescafé Hello Bench, a bench that gets shorter when two people sit on it. Two sensors activate the bench and let two strangers get closer: an unexpected way to break the ice and start a conversation and connection. Without any announcement or advertorial, the activation has became talk of the town.
To put it simply, if you're in PR, you're in the matchmaking business. You're trying to connect and amplify yourself, your client or your story to a wider, mass audience, via traditional or social media. Whether you want to do it through a video, or a press release depends on you, but what matters is reaching your audience innovatively.
All in all, with wide digital doors, the scope of opportunities is increasing and PR professionals need to continue to adopt forward thinking and accept the innovators.  As I mentioned earlier, at its core PR is still about great storytelling but social media is helping make PR a more shareable experience. Measuring only media coverage is a way of the past. PR professionals must now target to engage their clients' audience and let them be a part of the journey.