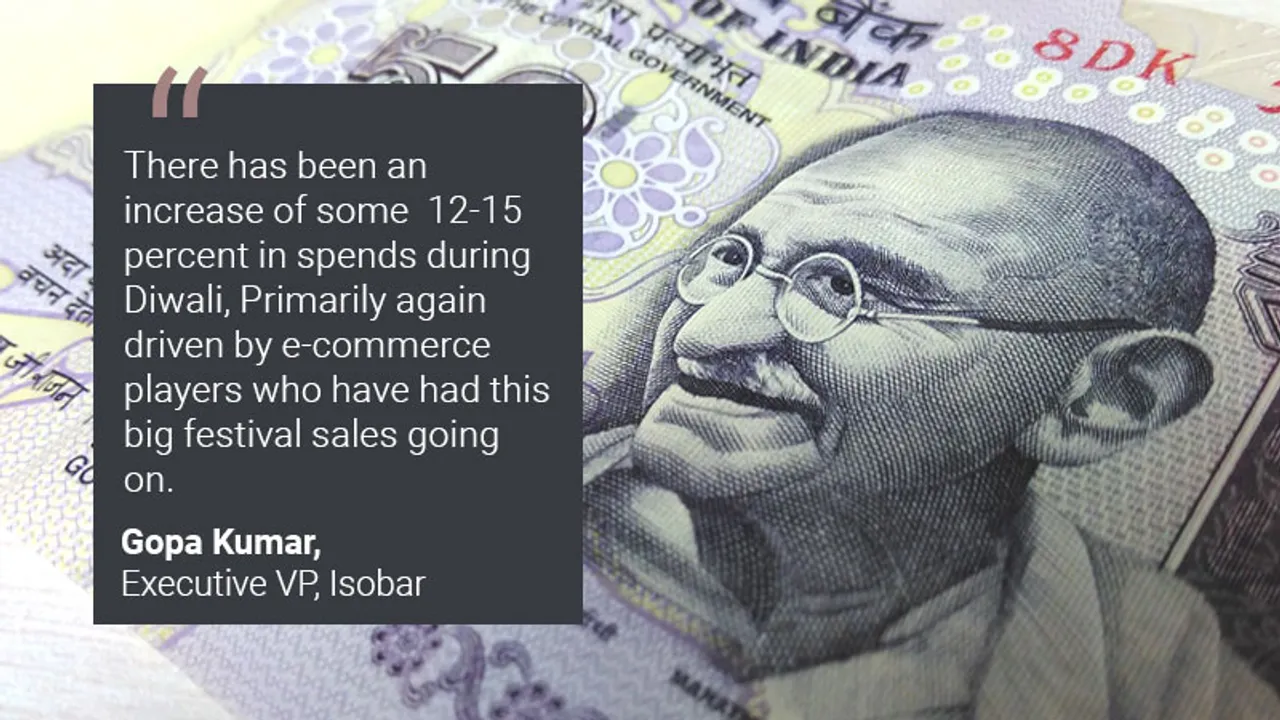 Diwali, is the most important as well as a lucrative time in the marketing calendar for most brands. Consumer sentiment which started on low note at the start of 2017, owing to a blip caused by the GST transition and also due to demonetization, is showing signs of improvement as more brands across categories have exhibited improved digital spends for advertising.
According to the report – Digital Advertising in India – jointly done by Internet and Mobile Association of India (IAMAI) and IMRB Kantar, the digital spends for advertising in India are expected to continue at a compound annual growth rate (CAGR) of 33 per cent to touch Rs 9,700 crore by December 2017. The report also stated that the digital advertising spend is about 14 percent of the total advertising spend in the country.
Talking about the volume, e-commerce leads the digital spends for advertising with around Rs 1,361 crore, followed by fast moving consumer goods, consumer durables and banking, financial services and insurance (BFSI)
From handset manufacturers, like One Plus, Oppo to e-commerce majors like Amazon, Myntra or other brands like Lenovo or Ghadi Detergent, all of them are seen spending a huge chunk of their advertising pie on digital this Diwali to connect with their respective consumers. Even if it is a television campaign, there is a separate digital activity or an extension of it on the online platform, to take the thought of the brand campaign ahead and create more conversations on the social networks.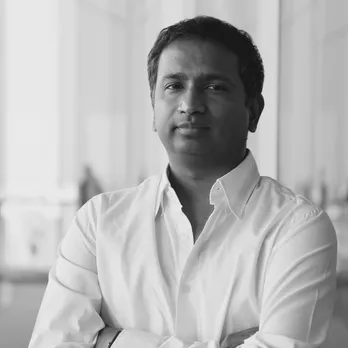 Gopa Kumar, Executive VP, Isobar said, "There has been an increase of some  12-15 percent in spends during Diwali, Primarily again driven by e-commerce players who have had this big festival sales going on. Auto, Consumer Durables, Telecom category have also increased there spends during this period as this is the time when consumer spending tends to happen."
In fact, according to reports, India Inc will spend Rs 24,000 crore on advertising, marketing and promotion during the festive season, which is around 10 percent more than what they had spent last year during this season.
Talking about any noticeable Diwali advertising trend seen this time, Kumar says, "Not much of a trend though. We have seen use of videos and location based advertising going up. On digital creative front again messaging in form of long form video and short video size on the web are seen to be popular  and clients are using it to reach out to the target audience."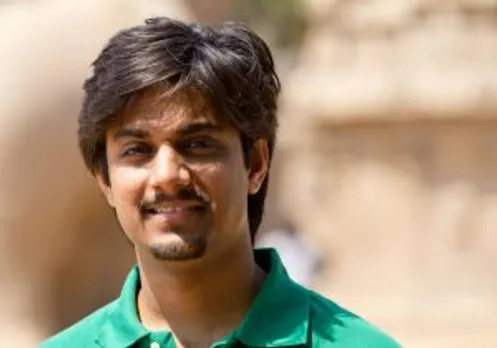 Saurabh Mathur, Head – Strategy & Planning, VML India cites, "From the kind of spends that we are seeing and the campaigns being run, brands seem to be a bit more desperate to make maximum gains this Diwali. This is because the year has otherwise been slow due to the effects of demonetization & GST. Consumers are normally more buoyant due to the spirit of festivities. Hence while the rest of the year has been tough, we expect this Diwali to lead to accelerated growth for brands."
He further added, "There are certain things that remain constants every Diwali. These include special offers & discounts by brands, Diwali specific campaigns and an assumption that business will be good during the festive season. This year is expected to be no different with discounts by brands including E comm, consumer electronics having already begun. Diwali specific campaigns started early October with an effort to leverage the festive spirit."
Giving an estimate of the digital spends, Prince Thomas, Head -Brand marketing, BankBazaar elaborated, "Almost 95 percent of BankBazaar's marketing spends are on digital. As a rapidly growing organization, BankBazaar has made great strides in the last one year. Compared to last Diwali's 9 million visitors, we are looking at 20 million visitors this October. This is more 100 percent increase in the number of monthly visitors from last year. We are also looking at a corresponding 80 percent increase in transactions. However, what is of essence is that we have managed to reduce our cost per customer acquisition in a big way by almost 50 percent, especially for paperless products. So, despite a 100 percent increase in visitors and 80 percent increase in transactions, our budgets are only marginally higher."
In the month of July, the ad revenues dipped by up to 25 percent, due to GST, it is a good sign that the industry is recovering and is showing signs of improvement.