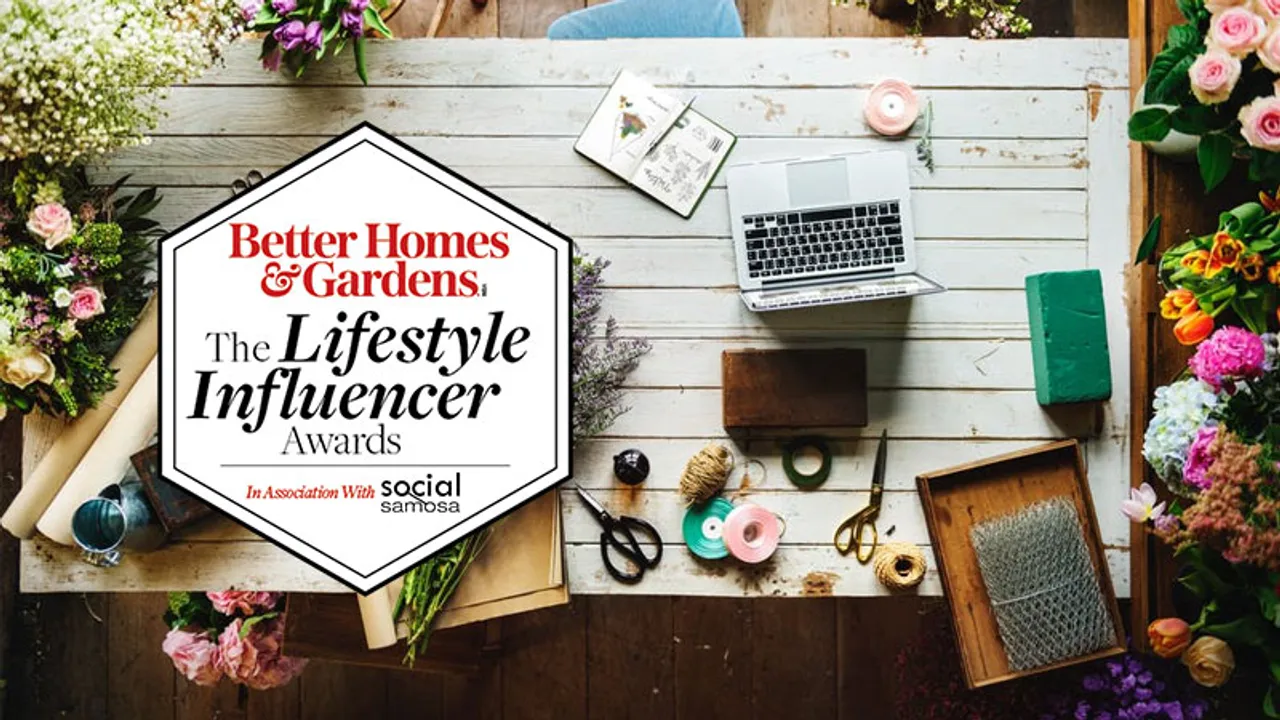 For all the social media influencers out there, the opportunity of a lifetime beckons as the prestigious Lifestyle Influencer Awards 2017 from Better Homes & Gardens, in association with Social Samosa, anoint the topmost Influencers of India.
As the industry bigwigs and fellow influencers gather in one place, there is no dearth of reasons to not be a part of The Lifestyle Influencer Awards 2017, which is being presented by Better Homes & Gardens, one of the world's leading lifestyle magazines, digitally partnered by Social Samosa, one of the principal social media thought leaders in the Indian industry.
If you are a social media influencer who has tirelessly built a reputation, an audience and a following all on their own, and find yourself hesitating to be part of The Lifestyle Influencer Awards 2017, here are 5 reasons why you should not miss this chance to celebrate your work!
1. Be recognized by the best
The illustrious list of jury members constitutes some of the most influential leaders in their respective industry and fraternity, with the likes of Maria Goretti, Anaggh Desai, Adarsh Gill, Raseel Gujral Ansal, Sabyasachi Gorai and Vidya Tikari.
The Lifestyle Influencer Awards is your chance to interact and quite possibly be awarded by this panel of elite judges.
2. Come together at one of the biggest platforms
Better Homes & Gardens, a popular international lifestyle magazine offers one of the largest platforms for Influencers to grace and leverage their work. Being a part of The Lifestyle Influencer Awards is an honour, and to share it with the hardworking innovators is an honour for us too.
3. Showcase your work in front of eminent guests and digital followers
Not only do you have a chance to have your work recognized by our eminent jury, a vast community of industry professionals, guests and other personalities are expected to be present at the Lifestyle Influencer Awards 2017.
The chance to enhance your appeal and audience is on offer by Better Homes & Gardens and Social Samosa.
4. Reinforce your social media authority with voting lines
The backbone of a social media influencer is their follower base that comes only with perseverance and sustained excellence. Reconnect with your fans and followers, and reinforce your superior social media presence by urging them to vote for you, thus reaching the shortlist of nominees.
5. Rub shoulders with fellow bloggers and peers
With the who's who of the social media influencer community congregating under one roof, you have the chance to network and rub shoulders with your idols, your peers and your admirers at the Lifestyle Influencer Awards 2017.
So, what are you waiting for? Nominate yourself, your friends or your favourite influencers now. Time is short…