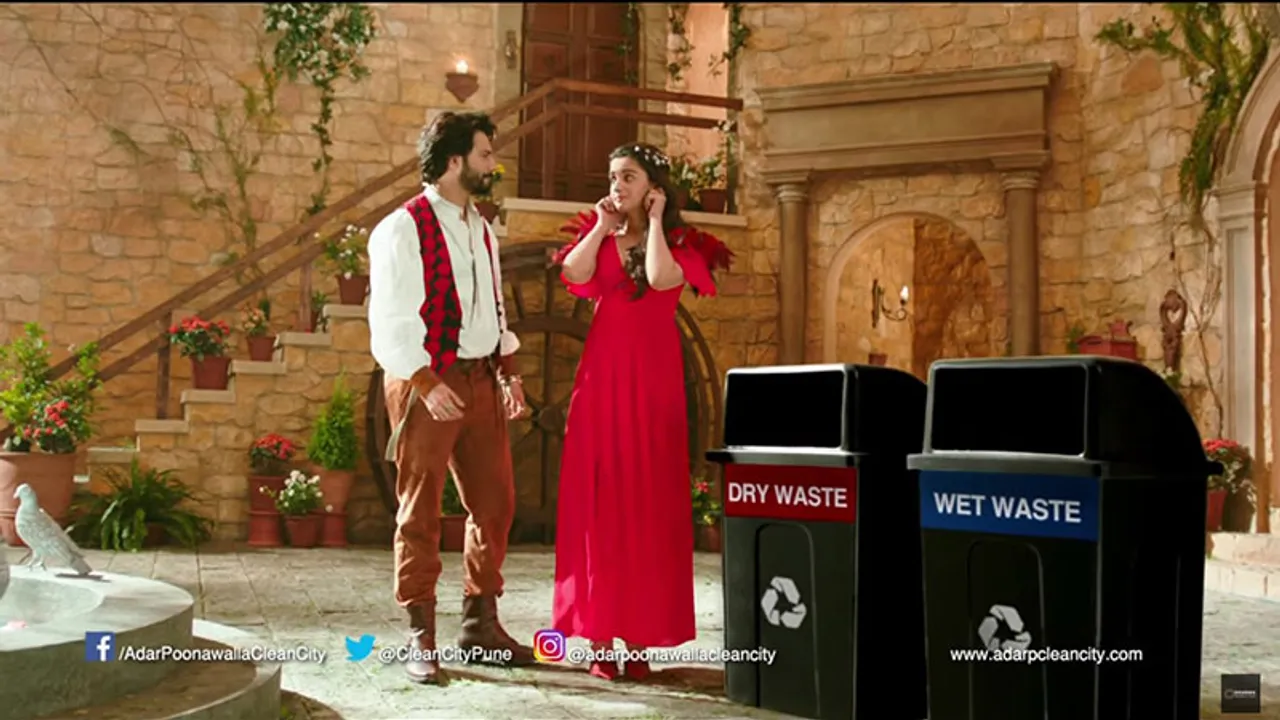 Alia Bhatt and Varun Dhawan come together to donne the hats of Romeo and Juliet to spread the message of Adar Poonawalla Clean City initiative.
The video has clocked more than 1.5 million views in a day.
Dharma 2.0 has created the campaign to highlight the need to keep your cities clean and to dispose off garbage in the bin. The narration of the story is engaging and fun, and urges the citizens to take the necessary action to keep their city clean.
Adar Poonawalla Clean City initiative is a city wide campaign which works towards making cities in India livable.
Prior to this Dharma 2.0 created a campaign for Nirav Modi Jewels, titled Say Yes Forever featuring Priyanka Chopra and Sidharth Malhotra. The campaign marked Karan Johar's entry in the advertising world.
Would you like us to review the ad? Let us know in the comments section below or write to us at team@socialsamosa.com.