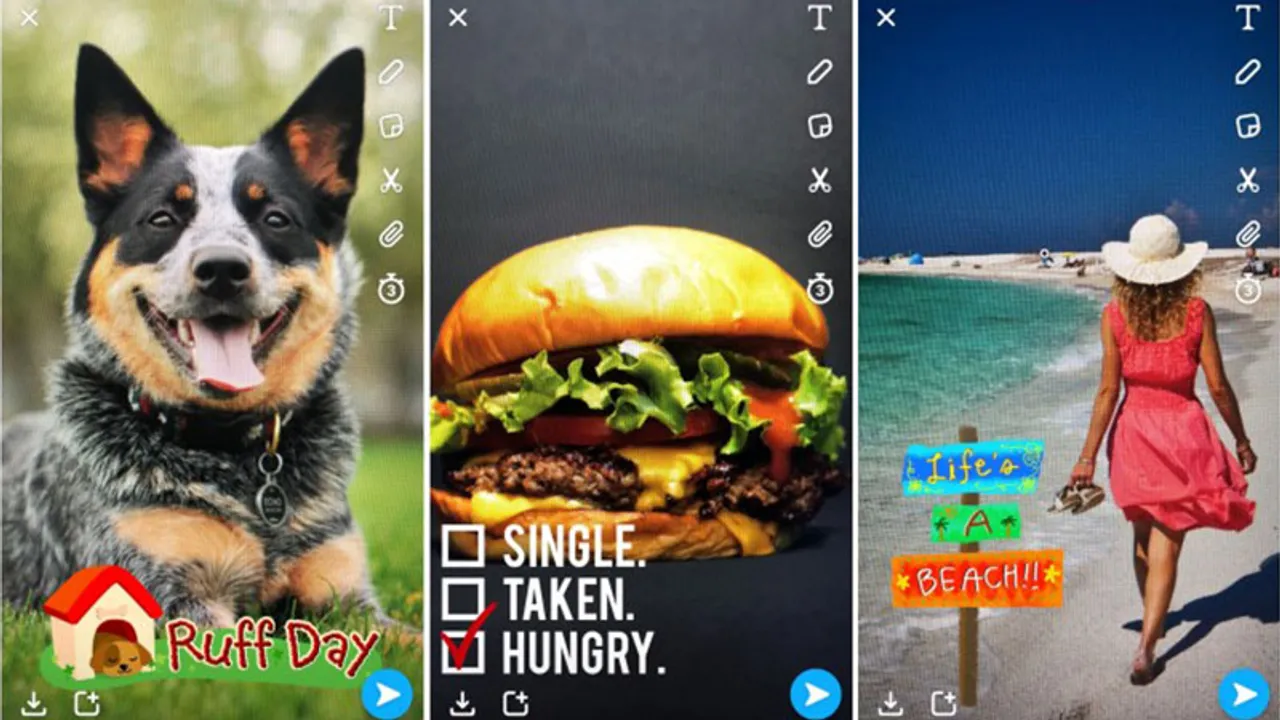 Snapchat has stealthily unveiled one of their most interesting filter updates yet, being termed contextual filters that recognize objects and places in your Snap and suggest filters based on them.
In addition to the face filters, geofilters and the AR based Sky filters, the new contextual filters are here to make things interesting and personalized. Now let's explain how they work. Suppose, you have clicked a picture of your pet dog, or a burger, or are capturing a picture of the beach. Snapchat uses computer learning and suggests filters based on your picture!
So you get filters like the ones below, that recognize animals, food items and surroundings to give you some interesting filters.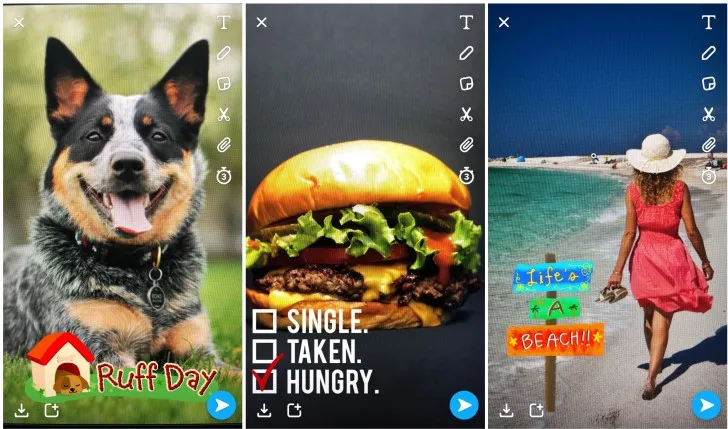 Source
The upcoming Snapchat redesign has not even arrived yet, and things are already looking slightly more optimistic than they did a few months ago.
The new update was first spotted and reported by Mashable yesterday.
TechCrunch's Sarah Perez thinks that this capability could boost Snapchat's advertising business in the future, "as brands could target users based on the images they're capturing, instead of just targeting a location or set of interests, as they do now. The company had also filed a patent for an advertising system patent back in 2015, which was published last July, the report said."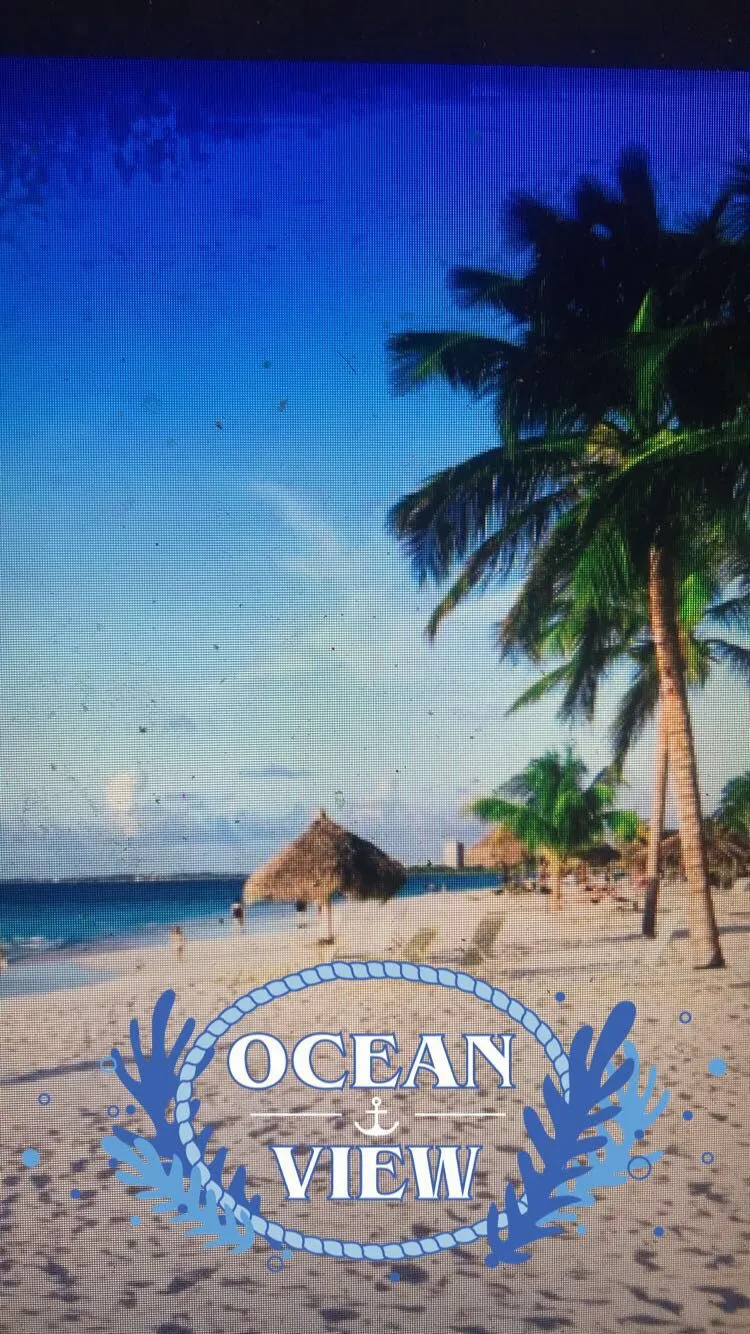 Source
I'm excited by the proposition of having some more interesting filters that could allow me to infuse some more playfulness into my obsession with my dog, or when I'm about to obliterate my diet with a giant cheeseburger, or a pizza, or both.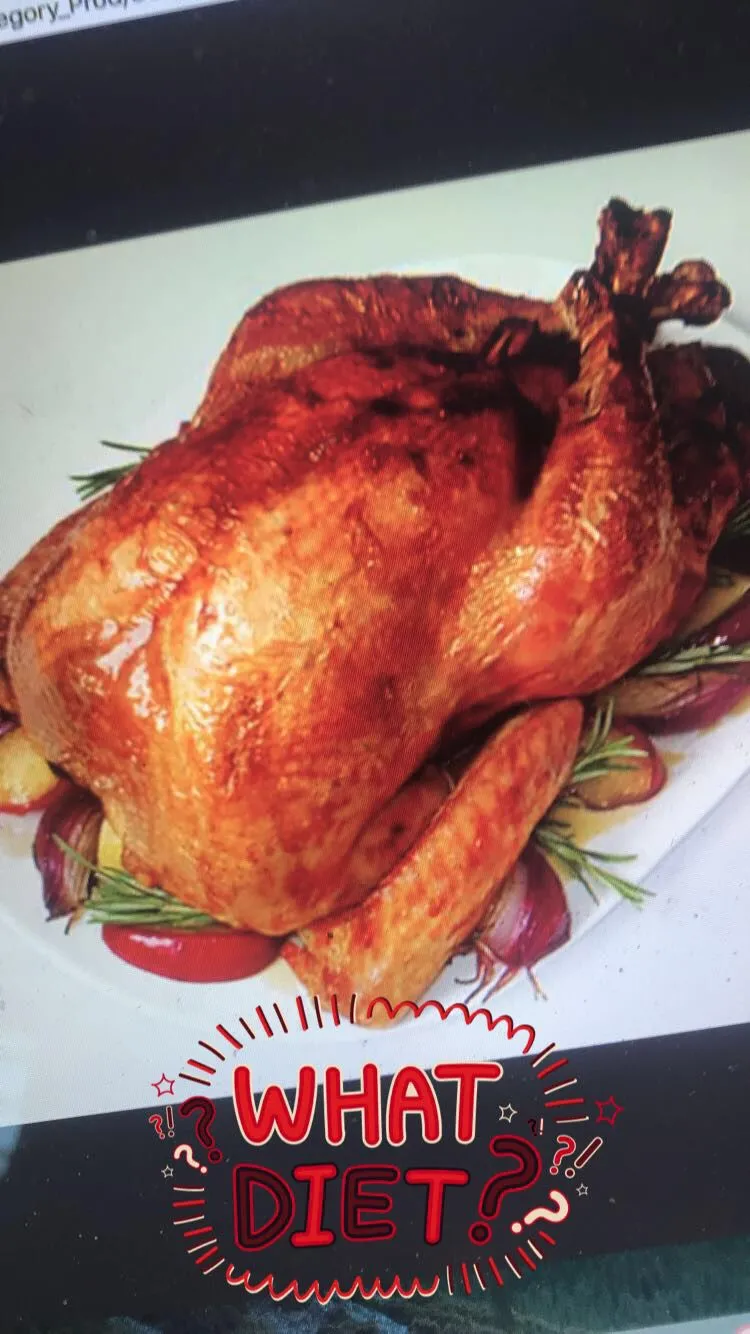 Source
Cats, sadly have not been afforded their own filter yet, as it has been reported, which is funny because the common theory continues to exist that the internet was invented for cats! There is a Wikipedia page for it so you know I'm not joking.
Snapchat has certainly been busy, and if contextual filters was the kind of update they chose to roll out quietly, it raises a tantalizing question dunked in optimism about the updates that would receive a grand inauguration and announcement.
Here's to more Snaps!
Featured Image Source