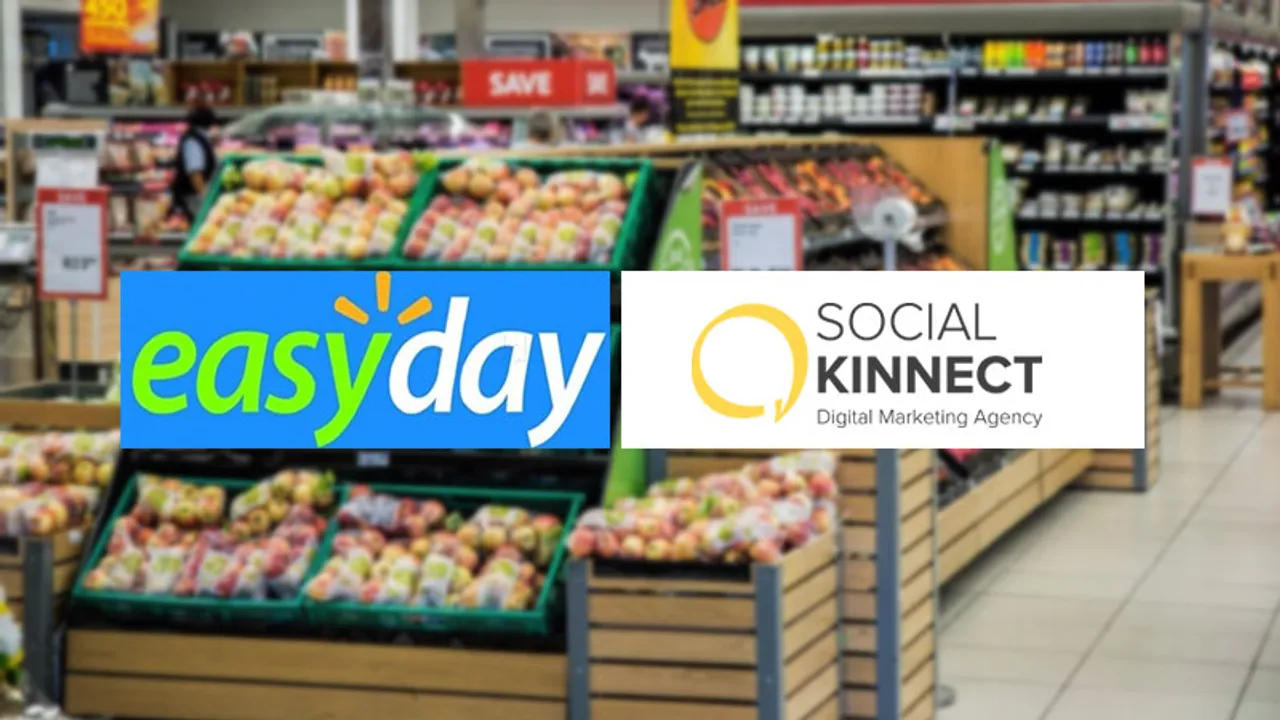 Social Kinnect bags the digital mandate for Easyday, Future Group's Convenience Store Chain.
Easyday focuses on offering their customer a refreshing, new-age experience during their daily household shopping.
Easyday spearheads Future Group and Kishore Biyani's vision of Retail 3.0 and is amongst their most significant launches. 'Naye Andaaz Wale Apne Pados Ki Dukaan', it is the reimagined neighborhood food and grocery store driven by local communities and serving a modern but Indian shopping experience which is Omnichannel in nature by combining physical shopping with a supreme digital experience. It's exclusive membership program, Easyday Club, serves its members with the best-in-class product and unmatched offers across the best brands.
The mandate includes the duties of creative strategy and management of the brand's digital assets. Social Kinnect will be kick starting this partnership by promoting Easyday Club membership in Delhi, Punjab and Haryana.
Rohan Mehta, CEO, Social Kinnect commenting on the association said, "We are excited to be a partner to Easyday as a part of Retail 3.0, which we expect to be quite ground-breaking. Digital is going to play a pivotal role in bringing about this revolution as a large majority of the target audience consists of digitally savvy people. The retail landscape has already undergone a plethora of changes with the inclusion of digital, which has not only changed various business models but also largely affected customer experiences."
Pawan Sharda, Group Head Digital, Future Group added, "It's a pleasure getting associated with Social Kinnect yet again after FBB EasyDay Club is a paradigm shift in the retail space and I am sure the team will definitely drive it with interesting work."