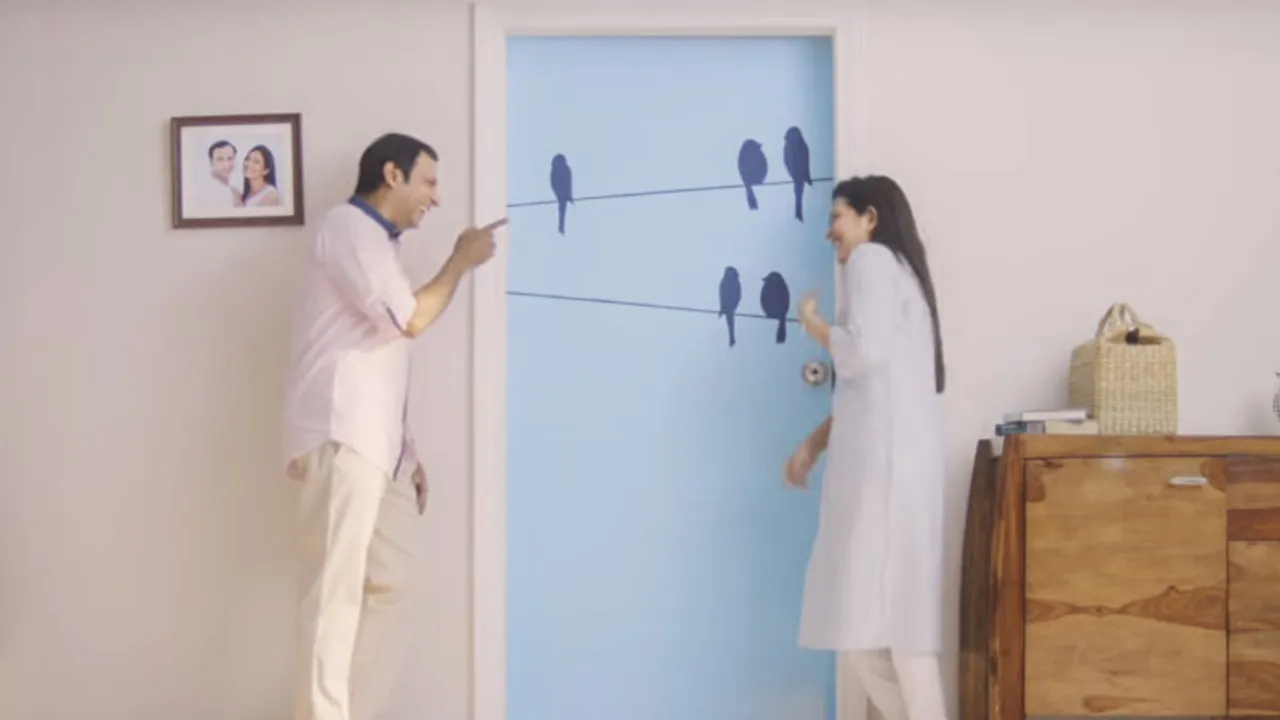 Asian Paints released a new campaign titled Slam Doors No More and takes a hilarious dig at all those instances when people slam the door in anger and how to stop them from doing it.
The commercial promotes the range of stunning stencils by Apcolite Enamels, which can be used to beautify your doors and people will automatically not slam those beautiful doors.
Slamming your doors in anger? Save them! Make them beautiful with stencils from the Apcolite range of enamels. We're here with stunning Ideas for Doors, know more: https://t.co/njKy1kp9pz #SlamDoorsNoMore

— Asian Paints (@asianpaints) December 20, 2017
The ad features a husband, dealing with a wife who has a habit of slamming doors when angry. He then gets it painted with Asian Paints, making it too beautiful for the wife to slam the door.
With the help of online influencers, the brand is promoting the campaign online.  On YouTube, the film has garnered more than 7 lakh views till now.
Came across this TVC by @asianpaints and it actually got me thinking about my house. Need to beautify my doors #SlamDoorsNoMore https://t.co/iaVVbo8bw7

— Anuj Prajapati (@anujprajapati11) December 20, 2017
Look how slamming doors will not be a problem anymore! https://t.co/3RhdYasPOK @asianpaints #SlamDoorsNoMore

— Johny Lever (@Johny_Bhaiya) December 20, 2017
Great to see house looks beautifully painted but why is the job half done? Look at your doors again https://t.co/QjaSufznOf @asianpaints #SlamDoorsNoMore

— Sushil K Kashyap (@SushilKashyap01) December 20, 2017
Would you like us to review Slam Doors No More by Asian Paints? Let us know in the comments section below or write to us at team@socialsamosa.com. You can also tweet to us @Social_Samosa for an engaging conversation.
For more social media campaigns click here.