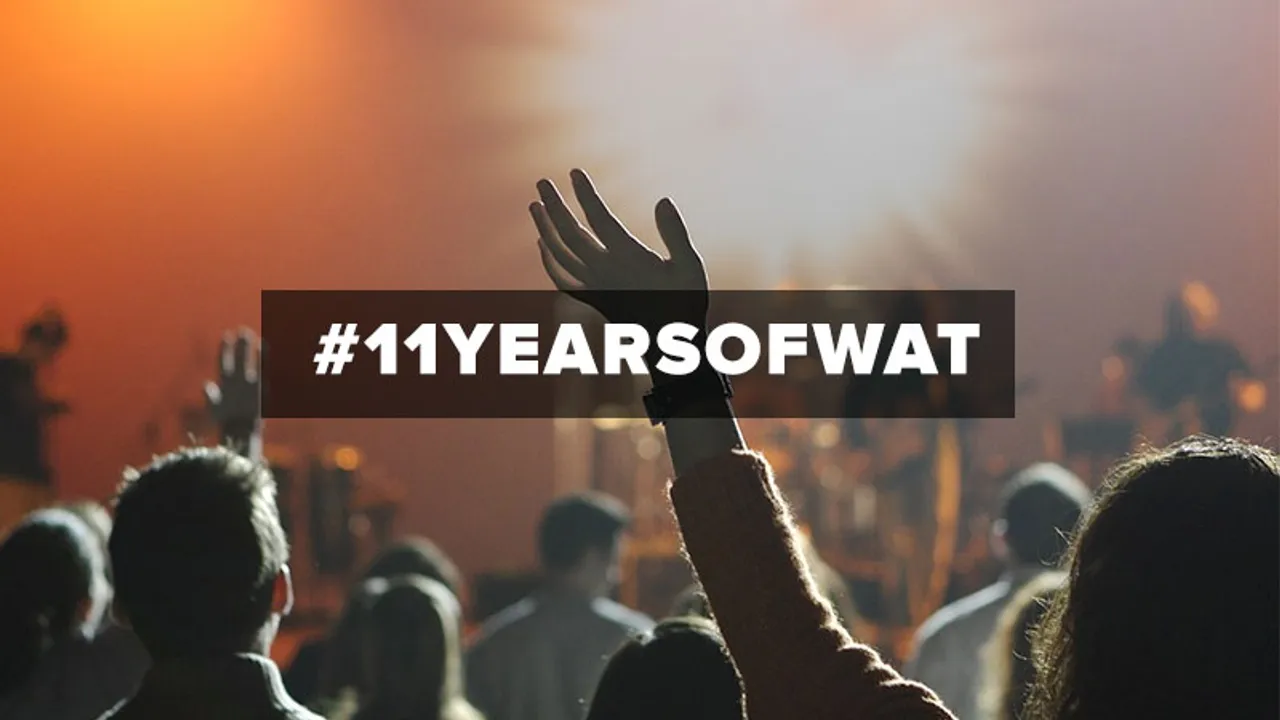 It is all fun and games until you're waiting for the response to a pitch! Agency life is tough, but we can safely say that it is by far, also the best.
No matter which agency you have worked for, big or small, no matter your designation or department, the things that happen at every agency ever or the agency life as we proudly call it is always the same. There is no other place like an agency where you would stumble upon a congregation of so many creative people in one place. And when you put that many eccentric personalities under one roof, things are bound to get interesting, and of course, crazy!
One such crazy place, full of creative people who go through every agony and ecstacy together just turned 11 - WATConsult, the digital and social media agency from the Dentsu Aegis Network!
https://www.facebook.com/watconsult/videos/10155037614861790/
To commemorate this momentous occasion, WATConsult has launched PlayAgency, an innovative board-game based on the 'Life in an agency' experience which is unlike any other, breaking the monotony of usual anniversary celebrations of many organizations.
https://www.facebook.com/watconsult/videos/10155039888426790/
The idea behind launching PlayAgency is that every agency in India, whether its digital, creative, OOH or BTL is somewhere connected and they might be different in nature, but deep down they all are the same. Their respective approaches may differ at times, but the challenges connect them; they might be divided by experiences, but their spirit remains the same!
PlayAgency allows players to run an ad agency and experience all the highs and lows of it. Players will have to take tough decisions, win clients, acquire companies, manage pay-cheques, chart a vision for the company along with other similar tasks.
Rajiv Dingra, Founder and CEO, WATConsult said, "On the occasion of our 11th anniversary, I would take this opportunity to thank every single person who has been a part of the WAT journey. Our team, former teams, clients and our network; it wouldn't have been the same without you."
WATConsult ran a digital campaign called #EveryAgencyEver, which highlighted the daily challenges and joys which takes place in every agency, in terms of client approvals, campaign ideas, pitches, follow ups amongst others. The agency even launched their own Facebook party filter for everyone to join in the celebrations.
https://www.facebook.com/watconsult/photos/a.417343346789.200996.370295321789/10155033288691790/?type=3&theater
https://www.facebook.com/watconsult/photos/a.417343346789.200996.370295321789/10155037643961790/?type=3&theater
https://www.facebook.com/watconsult/photos/a.417343346789.200996.370295321789/10155039441581790/?type=3&theater
Rajiv further added, "We have launched an interesting board-game called PlayAgency which will allow people to experience the thrill of running their own agency. We hope everyone enjoys playing it."
Sharing his views Ashish Bhasin, Chairman & CEO - South Asia, Dentsu Aegis Network Dentsu Aegis Network said, "I would like to congratulate WATConsult on their 11thanniversary and wish them many more successful years ahead. I had a great time playing PlayAgency with Rajiv. It's interesting to actually play a game of something we all agency individuals live by every day."