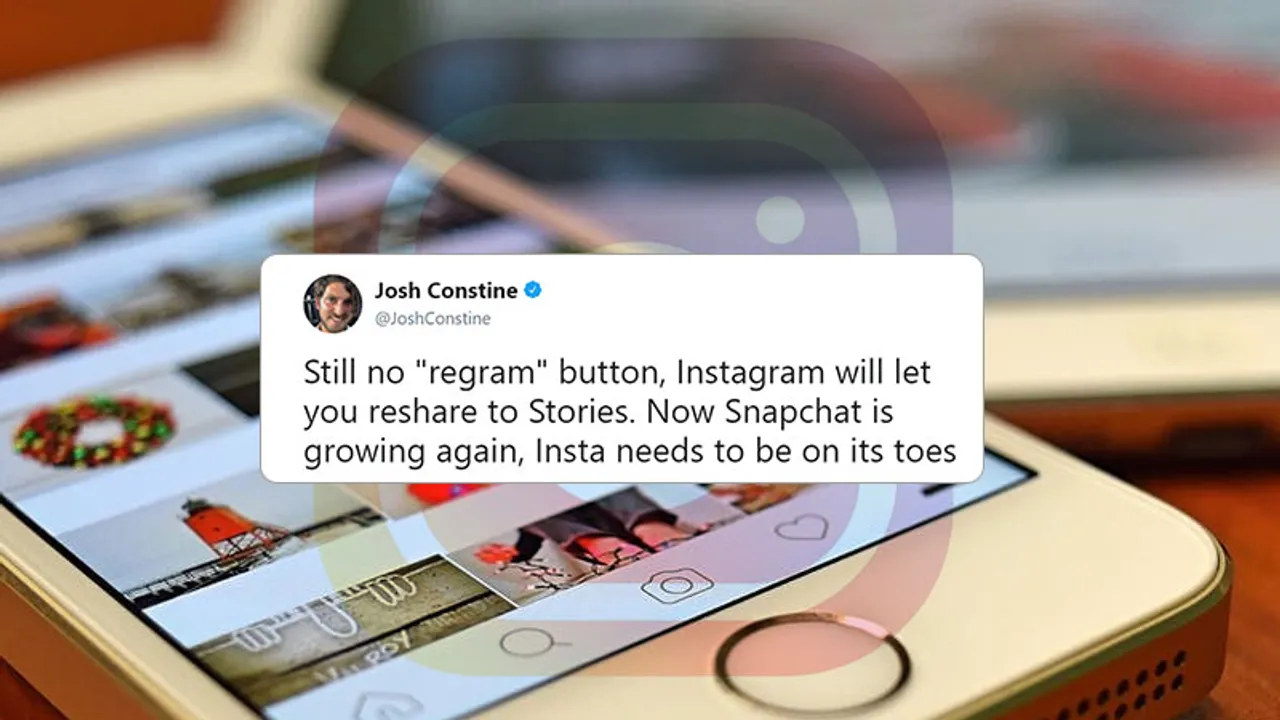 After the business scheduling feature and animated GIFs sticker for stories, Instagram tests yet another update, Regram - no prizes for guessing what it does.
Regram however has a slight twist to the usual share which is on Facebook. It will basically be a new option which helps share posts from other users to your story. This new button might help add comments and put stickers to a meme before you share it. In TechCrunch's Josh Constine's words, "For users whose lives aren't so interesting, resharing could give them something to post."
Instagram app developer Zachary Shakked tweeted about 'Regram' and later Instagram confirmed to TechCrunch about testing the new feature. " We're always testing ways to make it easier to share any moment with friends on Instagram."
Zachary Shakked shared various details in his tweet - 'you can move, resize and also rotate the posts which can formatted two different ways.'
You can move, resize, and rotate the reposts which can be formatted two different ways. pic.twitter.com/6sufsqW1qZ

— Zachary Shakked (@zacharyshakked) February 7, 2018
Here's what Instagram's NEW 'Reshare post to Story' option looks like...

h/t @zacharyshakked pic.twitter.com/1vpSz3ei1v

— Matt Navarra (@MattNavarra) February 7, 2018
For those who're not comfortable about others sharing their story, could change their privacy settings which will offer an option - Allow re-sharing stories which can be turned off.  An option that is available now to however for different reasons.
As of now users have the option to re-share posts with an independent re-gram app, re-sharing posts to stories could mean a huge boost for the app, which has managed to maintain a lead over rival, Snapchat so far.
Regram could be one of the very few story features that were first featured on Instagram.