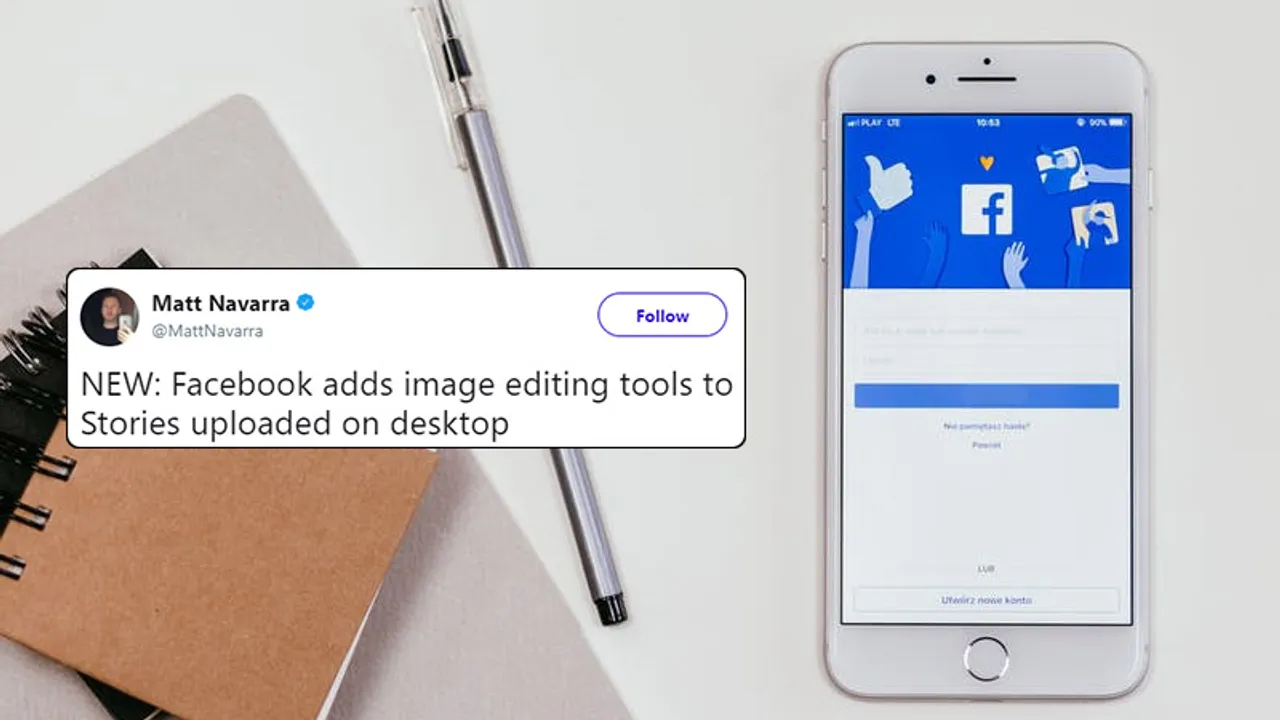 New editing tools for Facebook Stories on Desktop have been introduced in a bid to encourage any possible adoption for the unfortunately rejected ephemeral clone.
It doesn't matter whether you're using Facebook Stories or not, because for the sake of uniformity (I hope that's it), the social networking giant treats all of it's cloned children the same, neglecting no one. These new editing tools for Facebook Stories on Desktop appear to be standard image editing tools available on the platform for normal picture uploads such as Cropping, Filters, Rotate, Add Text and Stickers.
The Next Web's Social Media Director, Matt Navarra shared a screenshot on Twitter;
NEW: Facebook adds image editing tools to Stories uploaded on desktop https://t.co/3fbVzgtgla pic.twitter.com/dV96oJ0moj

— Matt Navarra (@MattNavarra) February 12, 2018
The new editing tools for Facebook Stories on Desktop follow Desktop Uploads, introduced a couple of weeks ago, in a bid to at least encourage brands and other publishers to adopt Facebook Stories.
Facebook also tried to encourage use of Stories by allowing cross posting Stories to Facebook from Instagram Stories, but it seems like people just do not want to use the feature, and Mark Zuckerberg just does not want to give up.
Whereas Instagram Stories and WhatsApp Status have breached 300 Million users, Facebook Stories has not amassed even a respectable amount of users, as is apparent by the company's refusal to share numbers about it, coupled with their desperate attempts towards making it 'cool'.