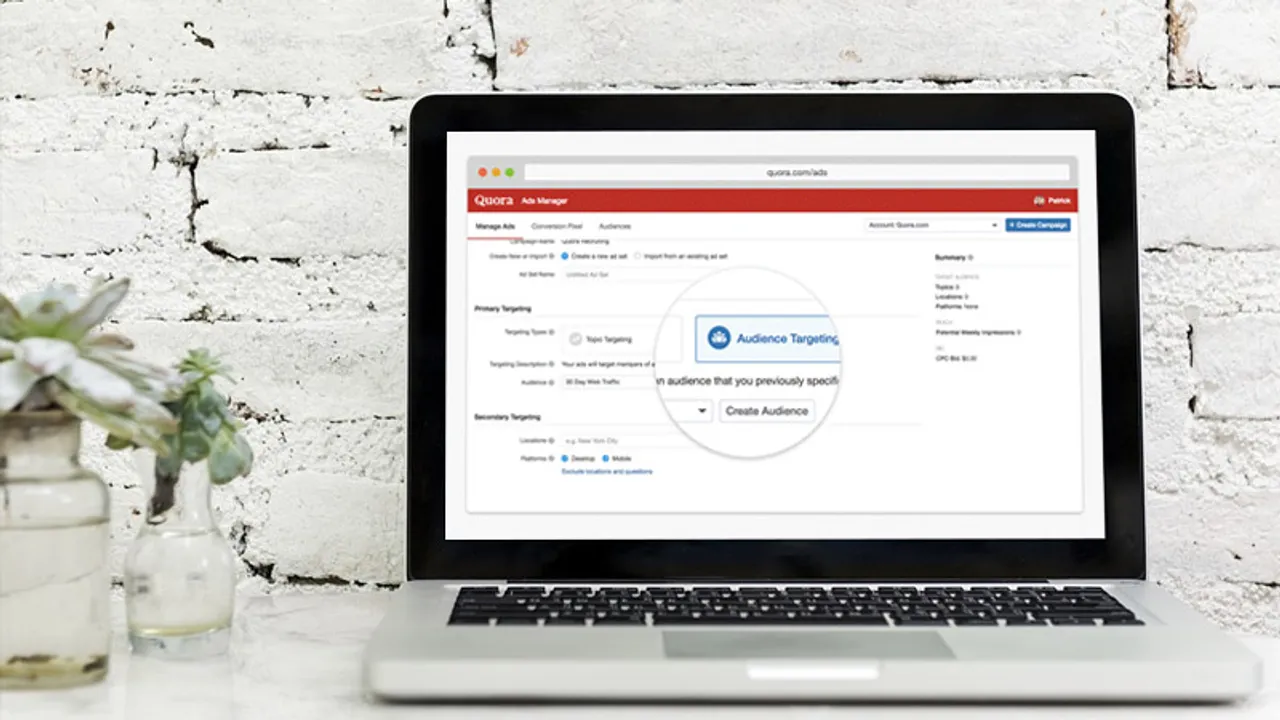 Quora launched its beta ads dashboard in 2016. Testing on a handful of pages, they slowly expanded it to over 300 advertisers. In the month of May 2017, Quora Ads dashboard was opened to everyone.
At that time, at the self service dashboard, basis topic targeting an advertiser can create native, text based ads that show up on Quora's question pages.
Beside topic targeting, an advertiser can opt for geographical and platform (web/mobile) based targeting. With 200 million monthly unique visitors, Quora has evolved it's advertising platform in past few months.
Recently, Quora expanded it's suite of targeting with options like contextual targeting or behavioral targeting, unlocking the feasibility for advertisers for both narrow and broad campaigns, based on their topic.
Quickly summing up behavioral targeting 
 1. Website Retargeting - Target people who visited or have taken an action on your website in past 30 days. Set up Quora Conversion Pixel on the website, and one can easily create an audience of website visitors.
2. Lookalike Targeting - Create a lookalike audience of the existing audience on the ads manager.
3. Interest Targeting - Target recently engaged(questions read, up votes etc) users
Additional to above ads, advertiser can layer it with Location and Platform targeting.
This month Quora expanded its advertising options with the launch of List Match Audiences. One can upload a list of email addresses curated from different platforms or website and create a List Match Audience on Quora.
The list is first hashed locally on the browser and then uploaded on Quora. Tt is then matched with the audience on Quora to create a new audience.
How Quora Ads Work 
Create your account : You can access Quora Ads Manager through your Quora Profile and start running ads here
Choose your audience : Once the headline, description, landing page URL and other details are ready, choose the audience and target by topic, platform or location.
Set up the budget : Quora Ads run on CPC model. Set up your bid and adjust bid and budget throughout the campaign period.
Pay for result: Signing up for quora ads is free and since it is based on CPC model, you pay only per result and can easily monitor the spends.
Reference Images Courtesy: Quora for Business