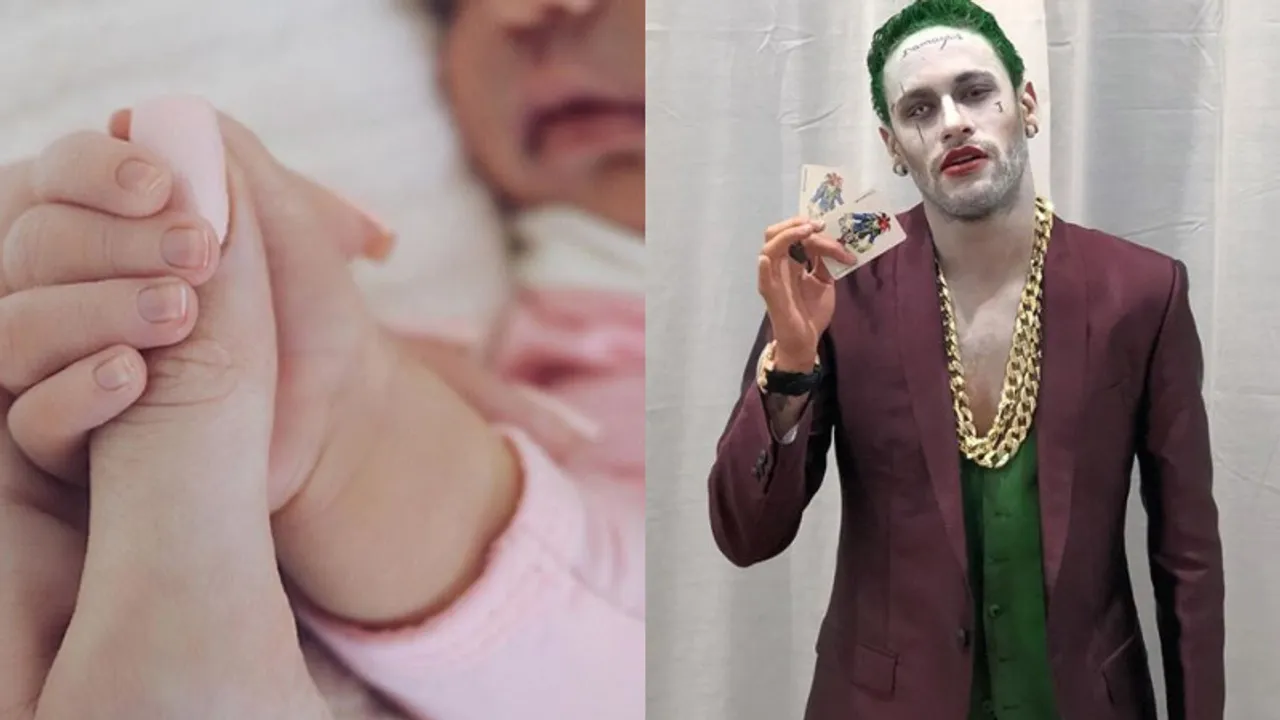 For all the people who pour their heart and soul into adding hashtags to their Instagram posts, a new Instagram report suggests that it does not enhance the engagement rating of your posts at all.
This new Instagram study, conducted on over 115 Million Instagram posts has observed that hashtags do not increase the engagement rates of posts, although tagging other Instagram users does.
Engagement
Videos are the highest performing form of content on Instagram as compared to pictures but picture posts on Instagram do maintain a higher median number of likes. Videos do edge out pictures posts when it comes to the average number of comments.
https://www.instagram.com/p/Be3rTNplCHf/?taken-by=kyliejenner
The top 4 Instagram posts when it comes to engagement belong to Kylie Jenner, Beyonce (2) and Brazilian football star Neymar Jr. Kylie Jenner's picture with her newborn child received nearly 17M Likes, whereas Beyonce's maternity picture and another with her twins received 11M and 10M likes respectively.
Hashtags
The top 5 Instagram hashtags are as follows, #Love, #instagood, #fashion, #photooftheday and #style; and the most popular B2B hashtags are, #quotes, #video #picture and #work.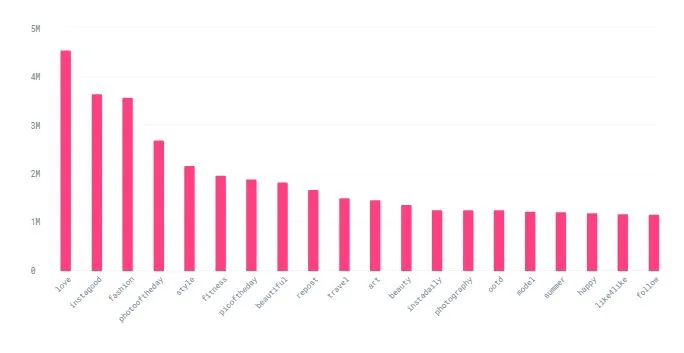 As many as 33.3% of Instagram posts are sent out without hashtags, and as mentioned above, using hashtags has no effect on the engagement rate of Instagram posts.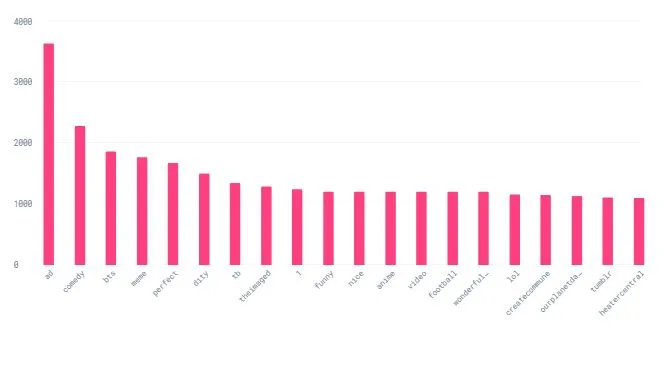 These are the hashtags with the highest engagements such as Ad, Comedy, BTS, Meme, Perfect and so on.
Tags
Nearly 72% of Instagram posts have no tags, and it has been observed that the most number of accounts are tagged, the most Likes a post receives, and also leads to more comments.
Instagram Bios
The length of Instagram Bios, or using hashtags in them has no effect on the number of followers for an Instagram account.
The number of Micro Influencers on Instagram is nearly 2.8% of the total number of users. These Micro Influencers have nearly 50,000 to 100,000 followers each, and there are only 56 Instagram users with more than 10M followers.
As many as 70% of Instagram users have less than 1000 followers, with 15.7% having between 1000-10,000 followers, and 5.7% having between 10,000-50,000 followers.
You can download the complete report from Mention.com here.