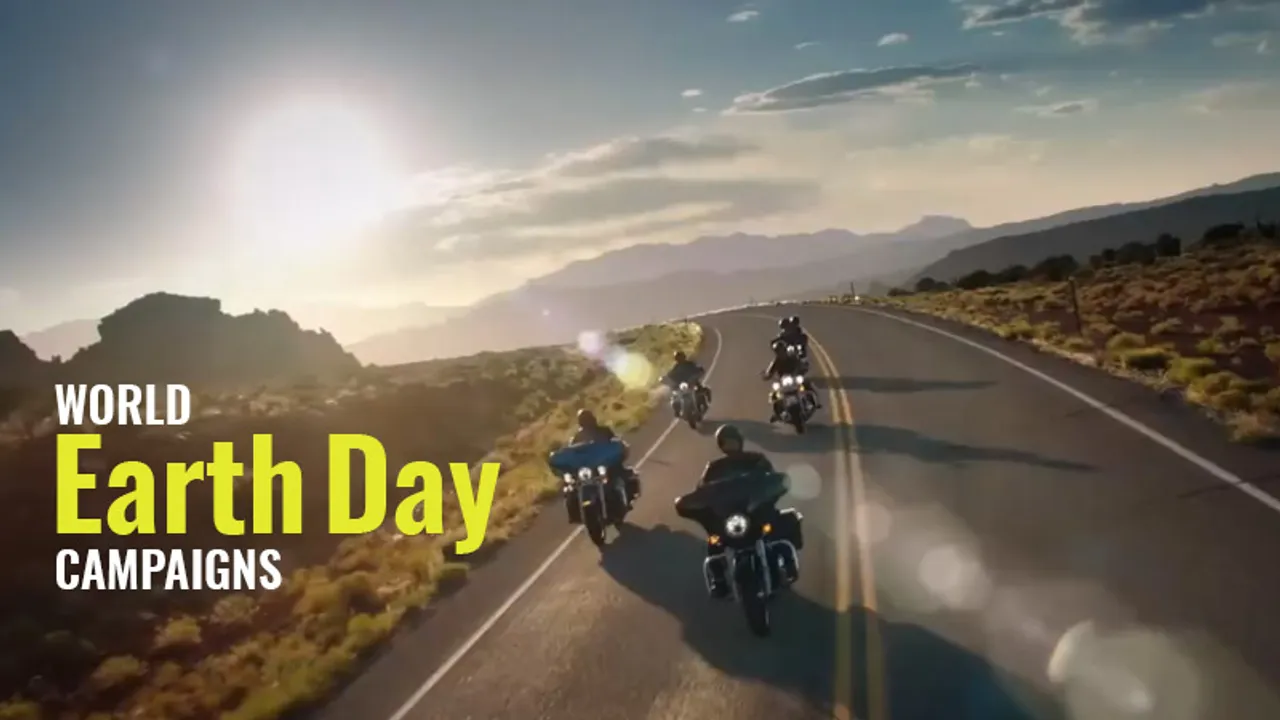 It has been nearly five decades since the first ever Earth Day was observed, turning into a global movement for the advocacy of Environmental Conservation and doing their bit to spread the word, brands once again rolled out some thought provoking World Earth Day creatives.
Although Environmental Protection is an activity and a cause that requires year long commitment, April 22 is the day when people from over the world unite to raise awareness and spread the word for eco-friendly activities. These World Earth Day creatives. represent brands taking their social responsibility seriously and using their social media presence for philanthropic causes.
Travel portal Cleartrip.com highlighted some nature friendly activities such as camping, snorkeling and more that could help reconnect with nature, whereas National Geographic India highlighted steps and tips that could have a significant impact on saving the world's natural resources with their respective World Earth Day campaigns.
Creative Illustrations, videos, pledges, awareness and more were on display as brands continue to throw their weight behind environmental conservation and protection.
https://www.facebook.com/cleartrip/posts/10156164498181153
https://www.facebook.com/natgeowild/posts/10156198669960930
https://www.facebook.com/natgeotv.india/videos/10156689545256416/
On World #EarthDay, experience #innovation as you go through the world's first #blue encyclopedia on #twitter. #WorldOfNEXABlue. Explore the thread below. pic.twitter.com/EckO9whg7Y

— Nexa Experience (@NexaExperience) April 21, 2018
https://www.facebook.com/TheWadhwaGroup/videos/1445925342179648/
https://www.facebook.com/CartoonNetwork/videos/10154494463163372/
https://www.facebook.com/redbull/videos/10156880782275352/
https://www.facebook.com/indiatimes/videos/1929420613776562/
https://www.facebook.com/harley-davidson/videos/10154588631495765/
https://www.facebook.com/92.7bigfmjammu/videos/1506236686142089/
https://www.facebook.com/youthkiawaaz/photos/a.177111122052.153343.65543352052/10155263635752053/?type=3&permPage=1
Have you seen any World Earth Day creatives that need to be added to this list? Let us know in the comments below or write to us on team@socialsamosa.com.