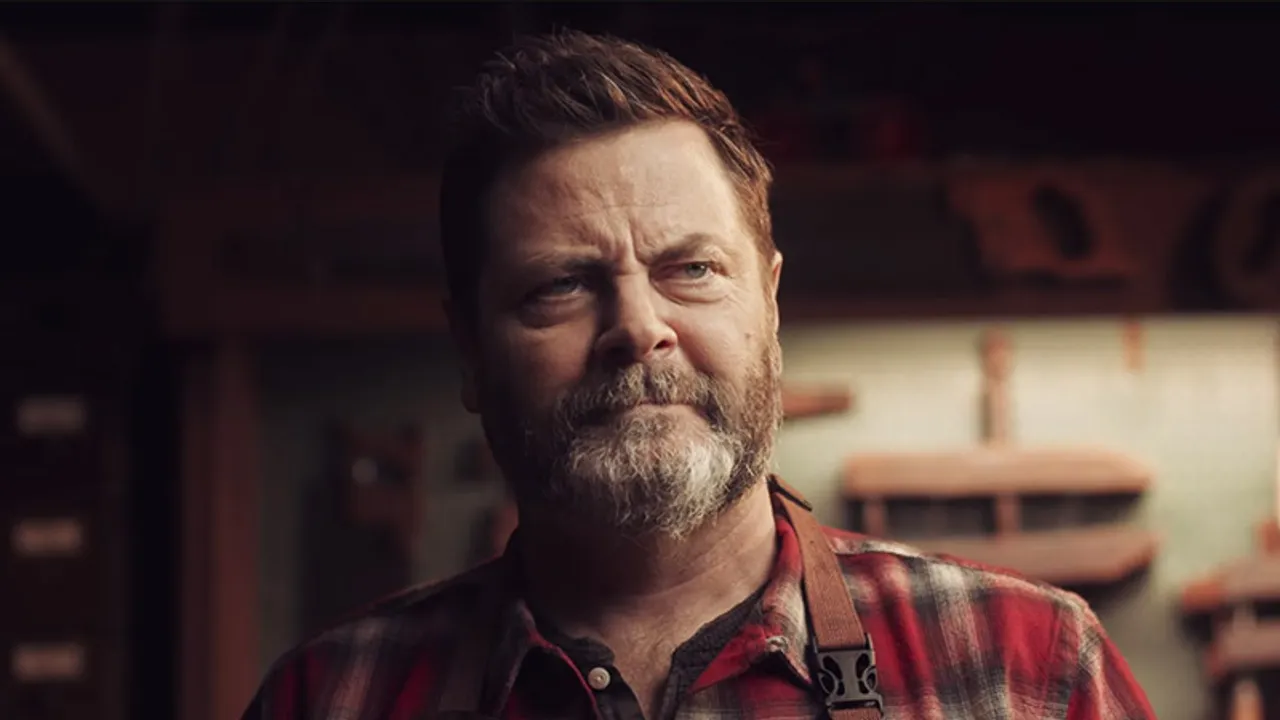 American epoxy brand J-B Weld roped in Ron Swanson of all people to judge and shame the people with Don't Toss It, J-B Weld it, a series of three campaign films was dropped by the brand last week.
Don't worry, Ron Swanson (the iconic character immortalized by Nick Offerman), has a good reason for judging and shaming all those people. It's because instead of fixing their broken household articles, they toss it out, something that's wildly unacceptable to Nick Offerman. Although I must warn you, beyond the Ron Swanson stare, Don't Toss It, J-B Weld it shall offer you nothing.
Devoid of dialogue, all three spots certainly achieve the desired result of trademark Swanson facial expressions, antics and adequate amounts of silence.
In the first film, Nick Offerman fixed a broken, tossed out rocking chair with J-B Weld products, proceeding to sit and vigorously rock the chair with the owner's of the chair in the audience outside their home.
His next project involves Nick Offferman fixing a child's broken kick scooter, before riding it up and down in front of the child and his mother, with a deadpan expression.
Surprise! For the third spot, Nick Offerman does speak, but there are no punchlines. Instead, he fixes a lawn chair and a broken hibachi, proceeding to throw a barbecue party in the original owner's backyard.
While the campaign films deliver on the humour quotient and were also rolled out as TVCs, Don't Toss It, J-B Weld it has failed to make a significant impact on YouTube in terms of impact.
The first spot - Chair has racked up 3778 views, Scooter has racked up 1350 views and the third, Patio has 1314 views.