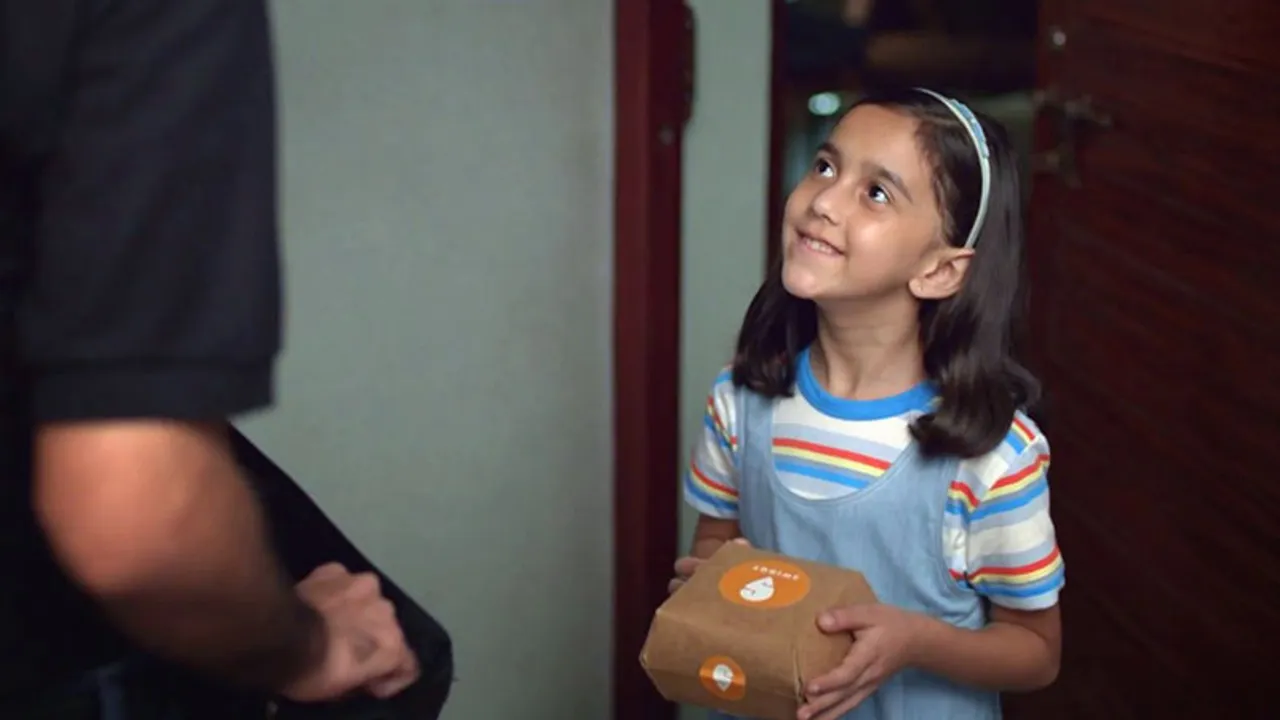 Social Samosa takes a look at Swiggy's IPL campaign, analysing how the brand leveraged a multi-media mix to make the best out of their investment. Read all about the campaign and expert opinions here.
Food ordering and delivery platform, Swiggy launched six witty commercials this IPL to celebrate two of India's biggest passions: cricket and food. Set in the backdrop of uncanny situations and subtly weaving in cricket lingo, the six 20-seconder ads are focussed on driving home Swiggy's propositions.
The ads focus on Swiggy's product differentiators such as 'no minimum order', 'lightning fast delivery' and 'variety of restaurants'.
No Order Too Small
This ad ropes in a supposedly diabetic senior citizen, who cannot resist his craving for dessert. The 'No Minimum order' benefit allows him to place an order as minuscule as one piece of 'Gulab Jamun', thus keeping the sugar levels in control.
&feature=youtu.be
Super-fast delivery
This film shows how Swiggy saves the day for a grandmother, who runs out of donuts while serving her grandchildren. Owing to Swiggy's 'Super-fast delivery', the stock of donuts is restored in no time.
&feature=youtu.be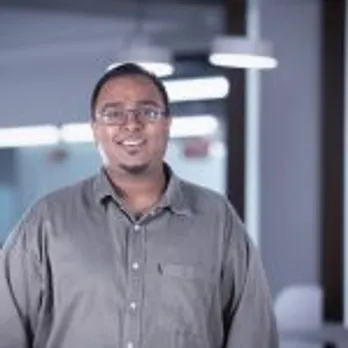 While utility app companies appeal most to millennial and middle-aged population, the interesting depiction of senior citizens in the ads may also hint at Swiggy's ease of use. "Over this time, we have also seen strong adoption outside of the traditional millennial consumer segment, and we believe that Swiggy can be a part of a consumer's food life-style at any stage. This campaign is also meant to expand the consumer base for online food ordering," said, Srivats T.S., vice president – marketing, Swiggy.
Ready before you are
In the shower, while there is a bell at the door? We've all been there. High on the relatable quotient, this film shows how the protagonist's food order is ready, even when he isn't.
No minimum order, no kidding
&feature=youtu.be
&feature=youtu.be
Srivats tells Social Samosa, that the campaign was built on the insight of reaching out to new audiences through maximum contexuality and reach of the campaign.
"Unlike a lot of other brands for whom IPL is a great media vehicle, we believe that Swiggy is a brand that can generate a transaction and a great food ordering experience right when the consumer is viewing the ad. It's also a great opportunity for us to reach out to potential new users who may not have used the platform before and bring out our brand benefits in an engaging manner," Srivats explains.
Order-in everybody's favorites with Swiggy
&feature=youtu.be
Variety is the way of life
Discounts continues to be a favourite tactic to win the food delivery wars
&feature=youtu.be
To celebrate the IPL cricket fever, Swiggy also launched the 'Swiggy Match Day Mania', a 51-day long food festival, that rolls out specially-crafted deals for consumers to rustle up their appetites while cheering for their favourite teams. Match Day Mania currently has participation from over 12,000 restaurants across 12 cities in India, including national players and local favourites.
The marketing strategy in the food order and delivery industry is dominated by deep-discounts. Campaigns, if any, are usually meant to amplify the same, such as 'Dineout's Great Indian Restaurant Festival'. Another communication route is the topical and witty one, tapped on by Zomato, which has had the eyeballs for its outdoor ads infused with jaw-dropping puns.
In a first, a player in the food delivery industry (Swiggy), has challenged category communication with ads heavily focussed on product benefits, and not merely on discount info. In the yesteryear, Swiggy had seen a 23% increase in new user orders on the back of IPL alone.
'In God we trust. For everything else, there's data'
The cut-to-chase focus of the narratives on value propositions with a dash of relatable storytelling has helped the brand drive ROI in a short span.
"The Gulab Jamun ad is so popular, that we have seen a 10X growth in the Gulab Jamun searches on Swiggy, after the ad was released," shared Srivats, vice president – marketing, Swiggy.
"Swiggy has seen a daily growth in new user acquisitions of 10% to 15% from the previous week. We expect this to translate to upto 40% to 50% increase on a month-on-month basis," he added.
The ads have also impacted search behaviour on Google. "A quick check on Swiggy as keyword on Google Trends for last 30 days has clearly shown an upsurge." says Amit Duggal, integrated planning lead (Google) at GroupM.
IPL contextual films on Instagram
Additionally, Swiggy rolled out films with storylines contextually relevant to cricket. The two films draw metaphors from cricket and plug them into the conversation shared by the two friends, over food.
Get your Own Free Hit
https://www.instagram.com/p/Bh6p7Z_hexL/
Another spot shows two friends who get tired of celebrating so many sixes and clearly need a food time-out.
https://www.instagram.com/p/Bht9pbChsB_/
IPL Contextual content
Swiggy also rolled out a contest on Twitter, involving an IPL Trivia.
Your last question for the day! Can you get this one? #LightningFastQuiz #ContestIndia pic.twitter.com/ews7Bpg8XG

— Swiggy (@swiggy_in) April 27, 2018
Looks like you're killing this round! #LightningFastQuiz #ContestIndia pic.twitter.com/C3FNSn6QoY

— Swiggy (@swiggy_in) April 27, 2018
While on Facebook, Swiggy doesn't miss an opportunity to infuse cricket lingo into its posts.
On the other hand, rival Zomato isn't going all integrated like Swiggy over the IPL; it lives on with witty posts, which have received massive engagement.
https://www.instagram.com/p/BhRdi9dDP3x/?taken-by=zomatoin
https://www.instagram.com/p/BhTqEZlDw0O/?taken-by=zomatoin
Swiggy has raised $100 million in Series F funding, its largest round yet. Swiggy said it will continue innovating its core technology platform, especially in the areas of data-driven self-learning systems that leverage machine learning and artificial intelligence.
This will further improve consumer choice and personalisation, along with speed, volume and efficiency of deliveries, according to the firm
Integrated Campaign
According to Srivats, this integrated campaign, apart from television is being promoted across print, radio, digital platforms, as well as in restaurants. Swiggy also collaborated with Jordindian to create a couple of videos showcasing how cricket is best enjoyed with food ordered from Swiggy.
"While this was intended as a campaign that would run during the duration of the IPL, we may extend the on-air period given the consumer love that the campaign has received," Srivats adds.
Hit or Miss?
Social Samosa spoke to a few industry experts, to gather their views on Swiggy's IPL campaign.
Rajiv Dingra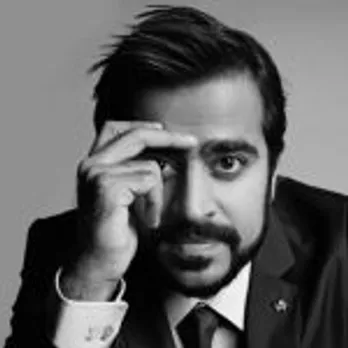 , Founder & CEO, WatConsult confidently says, "Swiggy's IPL campaign is a to-the-point effective campaign, articulated well with the right situations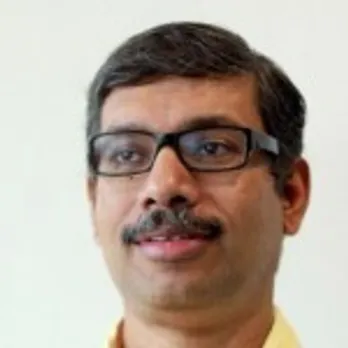 Nishad Ramachandran, Senior Vice President – HansaCequity comments, "The ads are cute. There have been a zillion cricket analogies in advertising. But these ones are refreshing. They seem to have got decent traction in social media too."
"Well done Swiggy. You have my order," a happy Ramachandran signs off.
Is Swiggy attempting to steal Zomato's thunder, given that the latter has had a lot of eyeballs to itself, owing to its witty ads of late and of course, and its first mover's advantage? Well, if Swiggy is trying to do so, there's no better time than the IPL. Even if competing isn't on the cards, Swiggy's compelling propositions weaved with relatable insights are sure to woo consumers, while they cheer for their favourite teams and celebrate with food.
Swiggy's IPL Campaign, Swiggy IPL Campaign, IPL Campaigns, IPL Campaigns 2018, IPL Campaigns India, social media campaigns, digital campaigns, ocial media campaigns India, digital campaigns India,