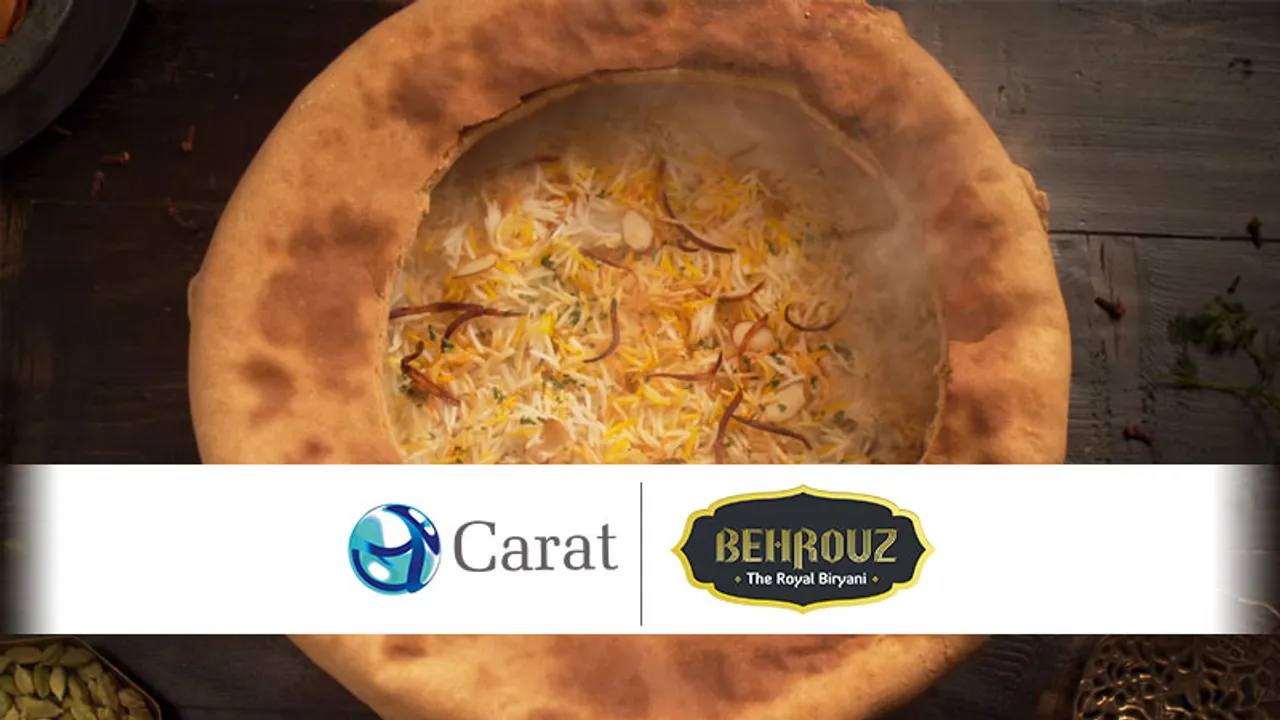 Behrouz Biryani, the digital-only premium biryani brand, has roped in Carat India, the flagship media agency from Dentsu Aegis Network, as its media agency.
Carat won the mandate following a multi-agency pitch and will now handle the account from its Mumbai office. Meanwhile, under this new partnership, Columbus India, the digital agency from Dentsu Aegis Network, is now in-charge of the brand's digital account. For the record, Behrouz Biryani recently launched its first advertising campaign that takes one through a gastronomical journey tracing the origins of the brand since its inception. This is the brand's first integrated campaign extending across digital, print, outdoor and radio.
Commenting on the partnership, Sagar Kochhar, Group CMO, FAASOS Food Services (FFSPL) said, "Being a digital-only brand, it was important for Behrouz Biryani to create a campaign highlighting the USP of the brand - i.e the aeons old, authentic Persian recipe, the fine ingredients and a compelling brand story. Meanwhile, when it came to delivering business results, the objectives were non-negotiable. An infallible media strategy that could connect to our target audience in the most cost effective manner was the need of the hour. Carat's focused and integrated solutions for our business challenges look seamless to us and we are delighted to have them with us as we embark on this exciting journey ahead."
Celebrating the win, Rajni Menon, CEO, Carat Media added, "We are extremely delighted to partner with Behrouz Biryani. We are confident in driving strong and positive integrated media strategies to raise brand awareness resulting in positive business results. We are looking forward to this partnership, taking their business to a larger scale."
Speaking on this, Anurag Gupta, CEO, Columbus India said, "It is very exciting for us to partner with Behrouz Biryani - a leading Cloud Kitchen player. We are looking forward to pushing the envelope on driving digital media efficiencies and delivering unparalleled performance for Behrouz Biryani."
The only biryani brand in India to scale across the country, Behrouz with its presence across 15 cities, has emerged as a clear leader in biryani as a category. Moreover, with the food industry moving from dine-ins to online ordering, Behrouz has been able to successfully scale up its intricate secret recipe across 15 cities through a network of 160 cloud kitchens.