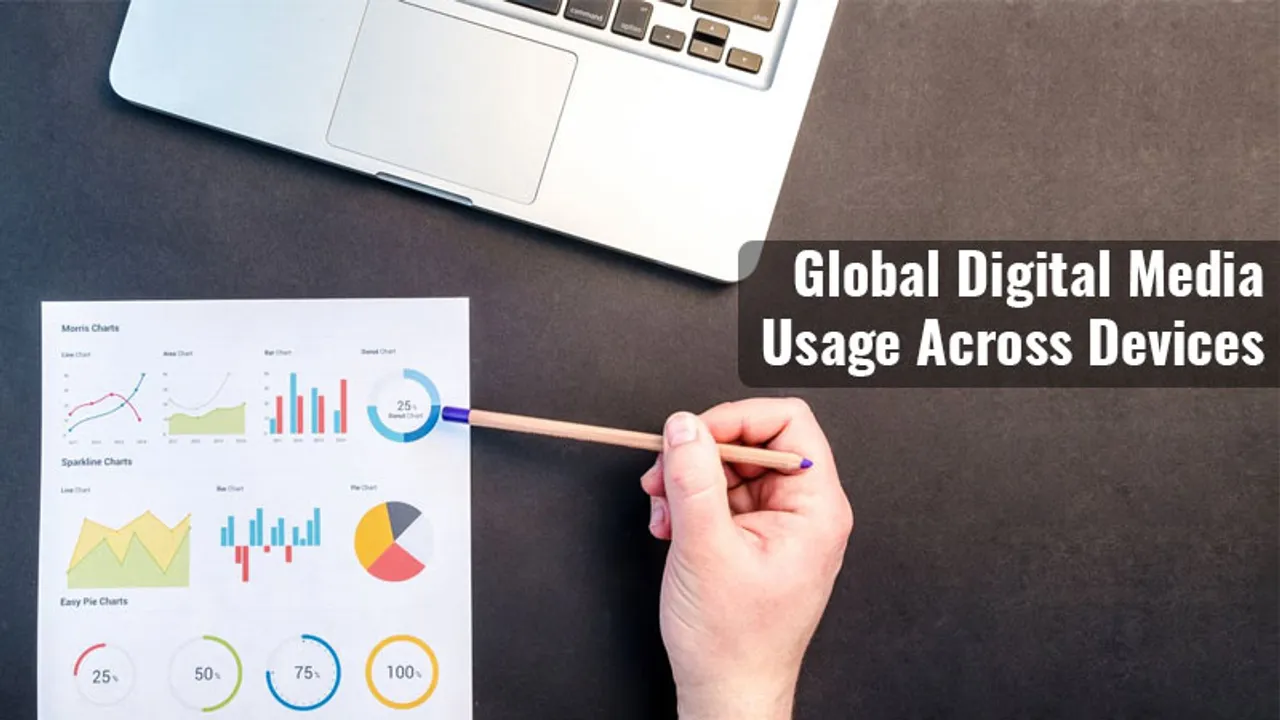 A new report from ComScore provides valuable digital marketing statistics about the ecosystem to unearth new trends and unique characteristics of international markets through an analysis of demographics, behaviours and audience sizes.
The report uses multi-platform data from USA, Canada, France, Germany, Italy, Spain, UK, Argentina, Brazil, Mexico, India, Indonesia and Malaysia to demonstrate digital marketing statistics based on global commonalities and local nuances.
Across all the surveyed audiences, the majority of the overall audience continues to be 'multi-platformers', with Indian users being one of the most prolific mobile users whereas countries such as the USA, Canada and Germany display a high number of multiplatform users.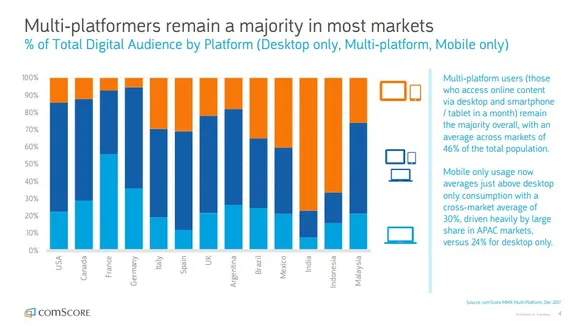 France boasts of a high amount of desktop users, whereas Germany has one of the lowest mobile users.
Mobile users across all the surveyed countries are the highest consumers of digital, even going as high as 2x of desktop users with Argentina boasting of the highest consumption by mobile users.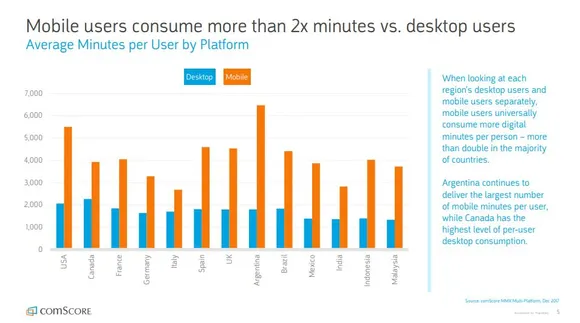 Canada on the other hand also has a high consumption by mobile users, but also has the highest desktop consumption among all the countries.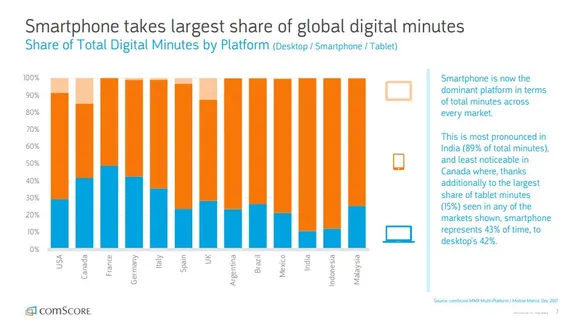 Smartphones are the most preferred device in India, whereas Canada has a surprisingly high number of Tablet users among all the countries.
You can download the full report here.