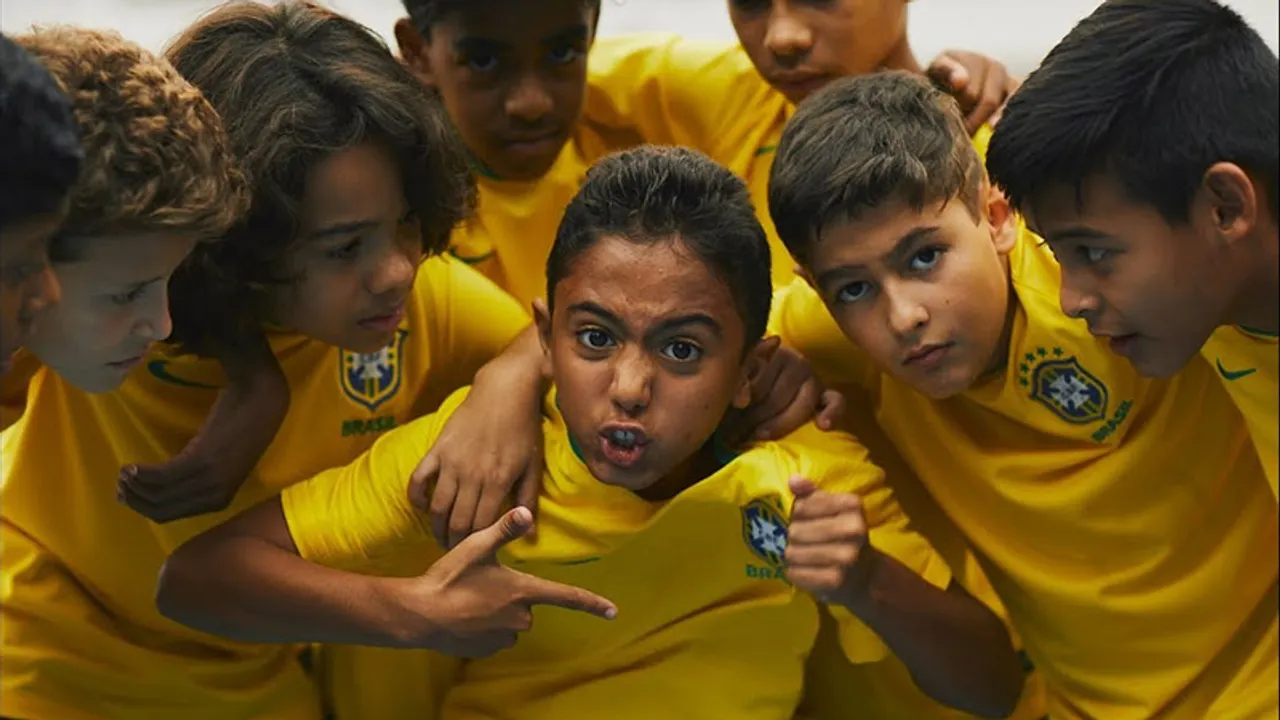 With every new edition, comes another Nike FIFA World Cup ad that pulls out all the stops and promises to be bigger and better than the previous one. Nike Football's recent spot for the Brazilian Football Team does just that.
While some may consider the Olympics to be the biggest sporting event all over the world, the truth is, nothing comes close to challenging the magnitude of the FIFA World Cup. The same applies when you talk about Brazil, a nation that has the sport embedded in their very DNA and that's where the genesis of this Nike FIFA World Cup ad lies.
Titled Going Brazilian, this 1-minute 37-second spot is infused with generous doses of the famous Brazilian Samba, embodying and portraying every aspect synonymous with Football in Brazil.
Going Brazilian opens with Phillippe Coutinho watching a game of football on his phone inside the dressing room while he proceeds to nutmeg his teammate Willian, as the spot gains an upbeat tempo. What follows next is a montage of footballing action through every Brazilian favela street, rink and stadium that can, and do hold games of football.
&t=29s
Sprinkled with a generous helping of Brazilian stars from the past and present, with stars such as Thiago Silva, Coutinho, Willian and the Phenomenon, Ronaldo Nazario da Lima recreating an iconic moment from a Nike FIFA World Cup ad from 1998.
Going Brazilian travels from the streets to foosball tables to television screens, eventually leading to a rousing speech delivered in native Portuguese by a young kid wearing the Brasil jersey.
BANGING track, BANGING words (Have thrown on English subs to get the full feels). BANGING video.
But then again when's a Brazil x Nike #WorldCup ad ever not popped...
The latest one dropped today and w 11 days to go now it's time to forget everything but this tournament... pic.twitter.com/y15UDoODyt

— Eli (@ElMengem) June 3, 2018
After the heartbreaking defeat handed out to the Brazilian team at home during the last FIFA World Cup by eventual winners, Germany, the speech from the little boy delivers a much more significant impact as it should and has the potential to have every Brazilian heart raring to go, rooting for redemption.
A rough translation of the speech delivered by the little boy is available in the above tweet.
Nike rarely disappoints with their elaborately set up Football ads, and they do not disappoint with Going Brazilian which has racked up 3.3M views since it was posted on 3rd June 2018.