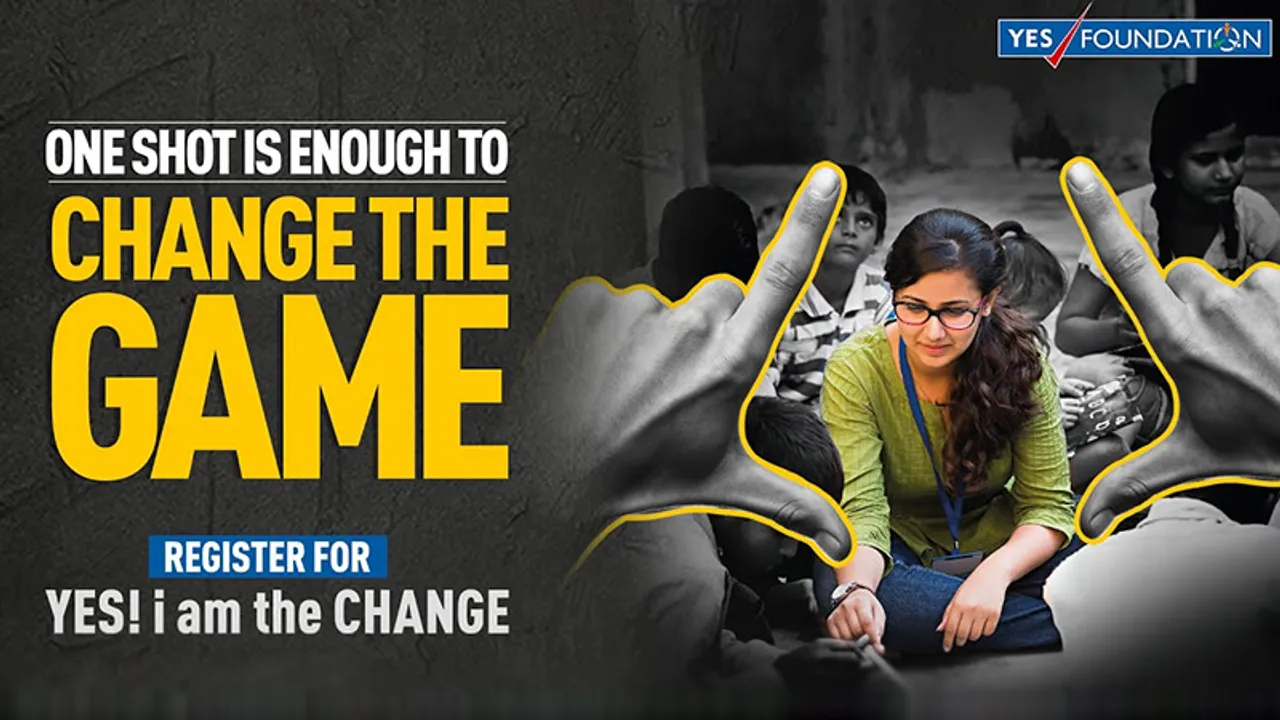 Brand Introduction
YES Bank created the YES Foundation, a social development and welfare arm of the company, created with an aim towards an empowered and equitable India and bringing about a social transformation.
Summary
YES Foundation formulated customized 6-second ads and targeted them through Vogon, Google's customizable targeted video ad tool for YouTube to specific interest-based groups of social media audiences, generating awareness around Yes I Am The Change, a social film movement.
Yes I Am The Change was devised to urge people to participate and contribute short, 3-minute films on social topics and social welfare carried out by them. Individuals and organizations such as an NGO working on bringing about a change could be a part of a larger cause with Yes Foundation. They stood a chance to win a grant of up to INR 7.5Cr.
Problem Statement/Objective
Generating the maximum amount of impressions on social media for Yes I Am The Change campaign was the primary objective, and communicating the message of the campaign to the people in a relevant and contextual manner.
Brief
To create a buzz around the Yes I Am The Change movement.
Challenges
These 6-second bumper ads created by the brand were only restricted to Facebook and YouTube.
Execution
The Yes Foundation created short, 6-second ads and customized them based on specific interest groups and were launched as pre-roll ads before the relevant interest based videos on social media.
10 different videos were created on various interests including Cricket, Movies, Music, Gadgets and Technology, Current topics such as Padmaavat and Padman, two topics that were trending consistently during the campaign and others were some of the interests identified for the Yes I Am The Change campaign. These ads were running just before the video of the target interest group on Facebook and YouTube.
&index=3&list=PLu0WIKbIEXz2yI9_dYi9z1p3ptEGXlXUL
The campaign ran for a total of 10 days, from 1st February to 20th February 2018.
https://www.facebook.com/thebetterindia/videos/10156182439014594/
While the Yes Foundation promoted and raised awareness around the initiative through customized video ads, they also collaborated with The Better India to augment their reach.
Results
In the span of 20 days, over 6,941,419 Impressions on YouTube were racked up by the ads, receiving over 17,342 Clicks on the ads.
On Facebook too, Yes I Am The Change performed well, racking up 3,096,314 Impressions, receiving more than 5.5K clicks on the ads.