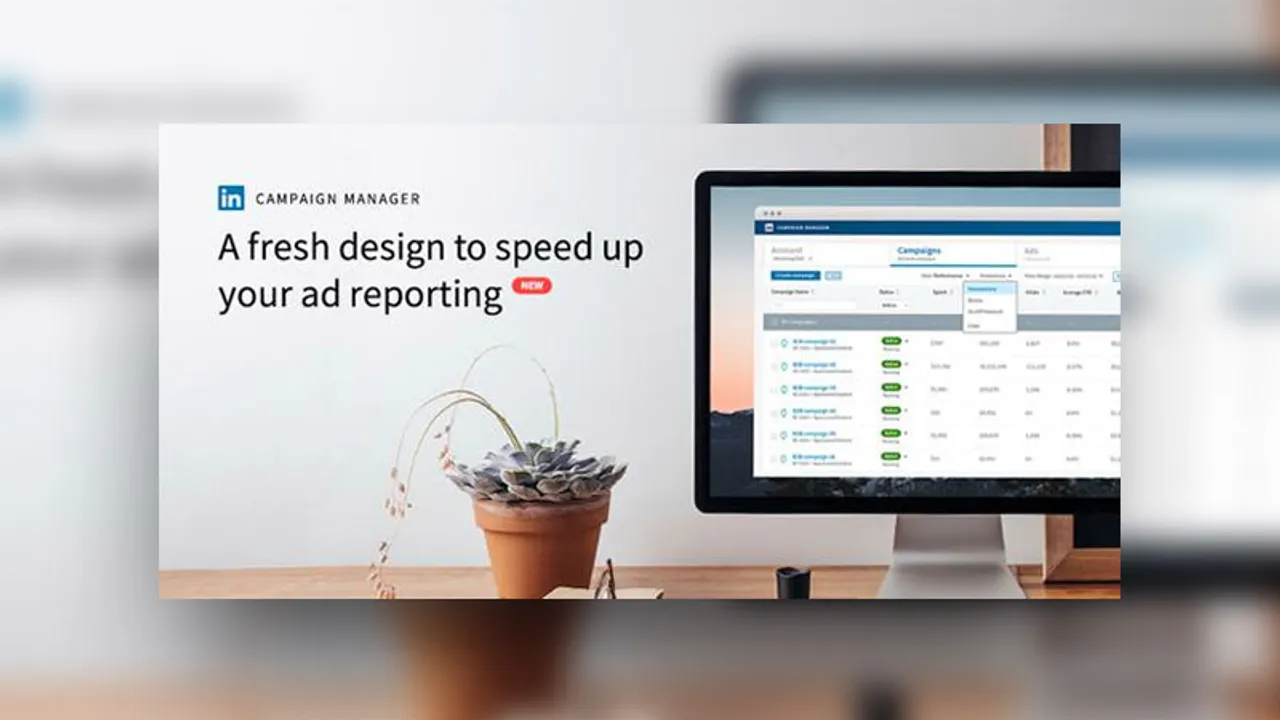 Today, Linkedin is announcing a redesigned reporting experience for LinkedIn Campaign Manager, making it easier to understand how your campaigns are performing and quickly optimize for better results.
As a marketer, you're often tasked with running multiple campaigns and trying to understand which are delivering the best ROI. The analysis can be time consuming because you've got to dive into the data, see what's going on, and make tweaks to optimize results. Starting next week, this new interface will deliver a clean and intuitive experience that lets you more easily manage your campaigns.
The reporting update includes several major enhancements to help you:
Save time on campaign reporting: With this new reporting experience, you can quickly see how your campaigns are performing and make on-the-fly adjustments to improve results. Data in Campaign Manager now loads much faster, allowing you to scan data more efficiently - even if you have hundreds of campaigns and ad creatives. Also, our new navigation allows you to switch from accounts to campaigns to ads in just two clicks. We have also updated the search capabilities, so you can quickly query specific campaigns by campaign name, campaign ID, ad format and more.
Understand campaign performance and optimize in a flash: When your ads aren't performing well, you need to act quickly to course correct. That's why we've added new features to help you make campaign decisions faster than ever. The new reporting experience features 1-click breakdowns giving you deeper insights into key indicators like conversion events and placements on the LinkedIn Audience Network.
Personalize your reporting experience: You can now pick and choose the metrics view that you care about the most, whether it's Performance, Conversions or Video.
The professional networking giant will be constantly working to provide a better reporting experience that gives you the results you need -- faster. Today's release is just the first foundational step in a longer plan for you. We have a lot in store and look forward to sharing more in upcoming blog posts.
The company has also updated itself by letting people record and send each other voice messages that are limited to 1 minute in length.
It will be rolling out the new reporting experience in the next week in your LinkedIn Campaign Manager. To learn more, visit  Reporting & Analytics page.