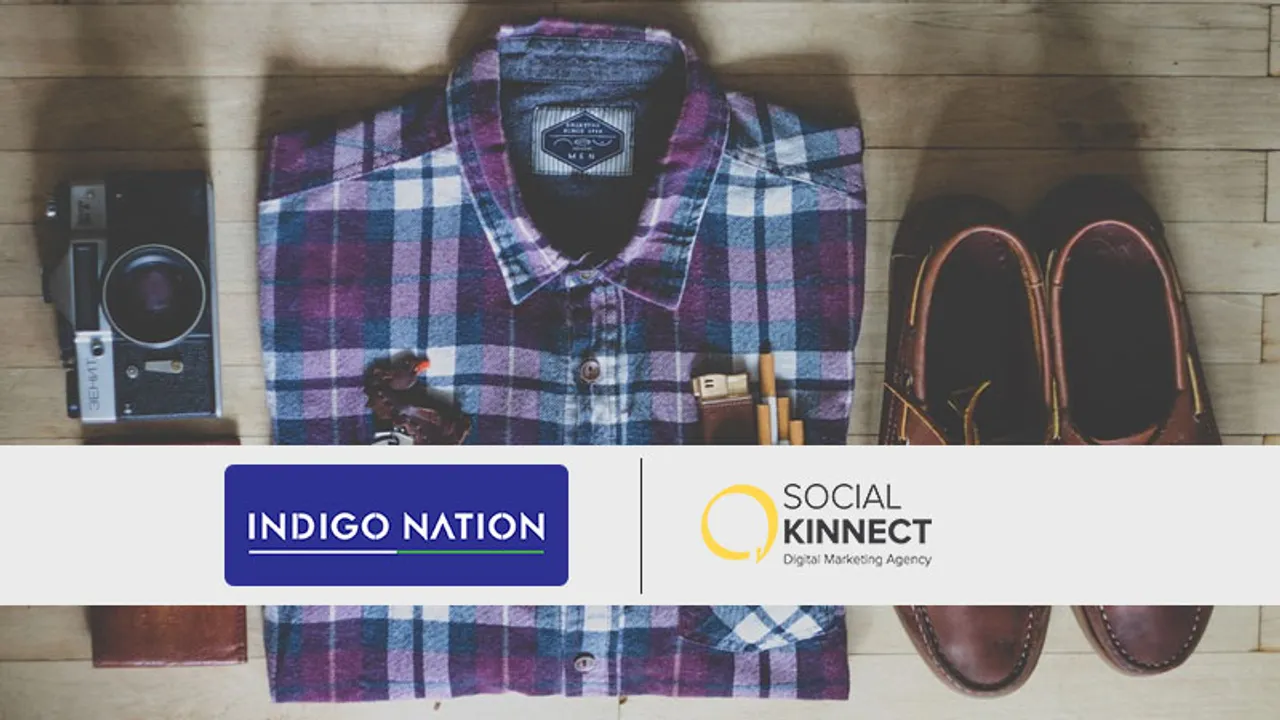 To build a stronger brand connect with the younger generation, and to seamlessly bridge the gap between online and offline audiences, Indigo Nation has awarded Social Kinnect the duties to manage its digital mandate.
Indigo Nation is a brand that's young, edgy, unconventional, and is tailormade for the Rockstars of Gen Z. Every Indigo Nation man is young, smart, and cool! Wearing his attitude up his sleeve, he surely knows his fashion well. One word, one mantra that defines the youth today is - change. For Gen Z, morals, dress codes, heroes, hangouts, beliefs, aspirations, and definitions are all temporary and short-lived.
With Indigo Nation, the agency will be leading a plethora of initiatives - right from building the brand on digital, to driving excessive footfalls and sales to their offline stores. The idea is to strike a widespread cord between the brand and the consumer.
Indigo Nation has pioneered itself as the cult brand for young and the restless, delivering fast fashion to the Indian men who forever aspire to be 'IN'. The Indigo Nation dude's stance is always "Subject to Change". Social Kinnect will amplify Indigo Nation's #CreativeNation campaign on digital. To ensure that the brand's young target audience relates to it, the agency plans to highlight and encourage creativity that is showcased by its TG by celebrating passions and aspirations of the Indigo Nation dude.
Commenting on the account win, Chandni Shah –Co-Founder &COO, Social Kinnect said, "Customised and created for young single males, Indigo Nation is a brand that resonates with the energy and spark of Indian millennials. What's exciting about the association is that we will be working end-to-end on the mandate, which will allow us to define the brand's language in the digital space. We are looking at the brand from a standpoint of setting trends and educating consumers, as well as making it a go-to for everything related to men's fashion. Future Lifestyle Fashion Limited, being a parent company houses various fashion brands, thus further strengthening our footprint in the fast-growing youth-centric fashion space."
Shibani Mishra, Chief Marketing Officer, Future Lifestyle Fashions Ltd., Brand Division, had this to say "Our objective is to seamlessly integrate and amplify the brand campaign on both offline and online platform to create awareness and affinity towards the brand among the right audience. We aim to achieve this through various unique and innovative O2O (Online to Offline & vice versa) ideas. We are glad to appoint Social Kinnect as our AOR (Agency On Record) to ideate and manage Indigo Nation's digital marketing plan. We strongly believe that they will be able to deliver and live up to the brand's expectation."