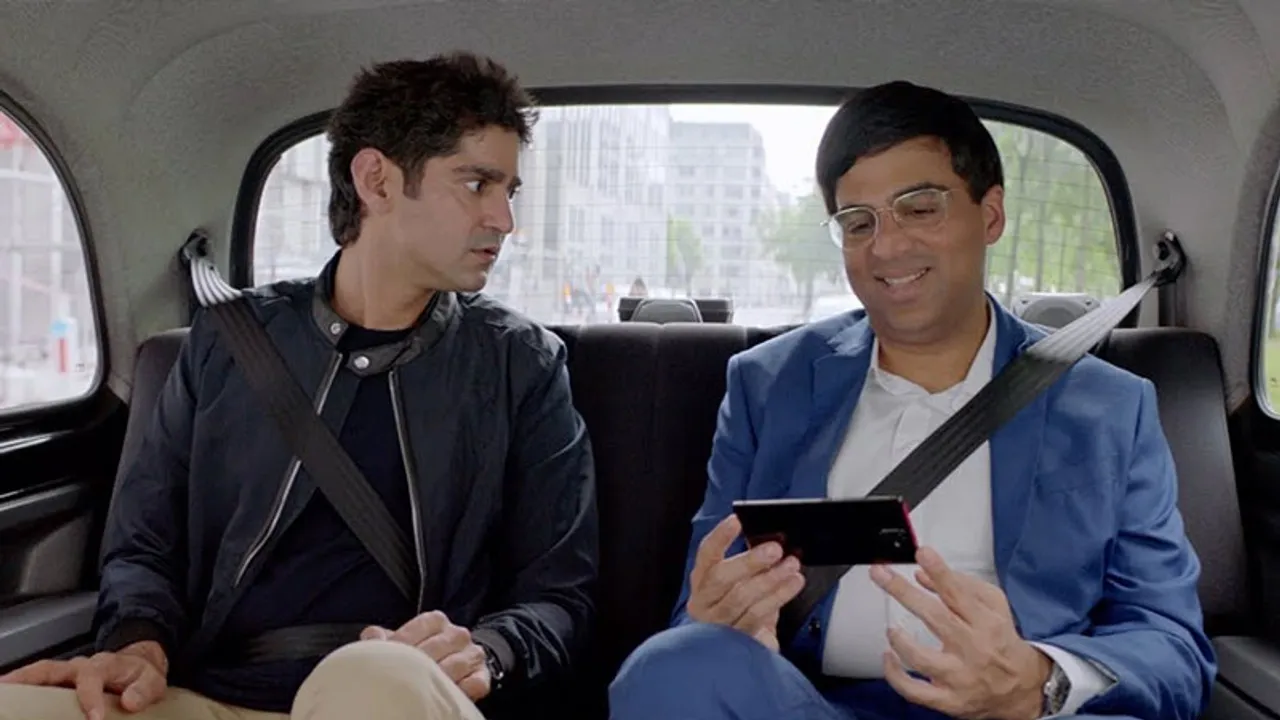 To showcase its differentiated and innovative postpaid proposition, Vodafone India roped in Grandmaster Vishwanathan Anand to promote Vodafone RED - India's smartest postpaid choice.
Beginning July, Grandmaster Vishwanathan Anand will be seen making some smart moves, endorsing Vodafone RED. A series of three television commercials will show him propagating the benefits of choosing a smartest postpaid plan to popular cricket presenter Gaurav Kapoor. The campaign will focus on the key differentiators of Vodafone RED like Entertainment, International Roaming, Complimentary Mobile Insurance and Lowest Bill Guarantee across TV, Print and Digital media.
&feature=youtu.be
Speaking about the latest effort to delight the consumer, Siddharth Banerjee - EVP, Marketing, Vodafone India said "Latest Vodafone RED is a lifestyle enabler of a new-age postpaid consumer, addressing their passion points like entertainment, travel, devices, shopping, family & tension points such as billing. This campaign aims to position Vodafone RED as India's smartest postpaid, enabling our existing and new customers to make a smartest choice. We are glad to have chess champion and youth icon Vishwanathan Anand on board, who best fits the proposition of India's smartest postpaid."
&feature=youtu.be
Speaking about the association, Grandmaster Vishwanathan Anand said, "Being smart means making the right choice at the right time. In the game of chess it is important to make the smartest move at the right time. As a Vodafone customer, the new Vodafone RED plans are a smart bouquet of services catering to my critical needs like entertainment and international roaming. Mobile insurance and lowest bill guarantee feature becomes important as we Indians are evolving in smart phone usage. I am glad to be a part of the campaign that closely resonates with my needs to make a smart choice."
The 360 degree high decibel campaign, which is going live on July 3rd, 2018 has been conceptualised by Ogilvy & Mather India. Presenting a holistic marketing mix, the 4 weeks long campaign will connect with customers across diverse mediums like OOH, radio, print and digital.