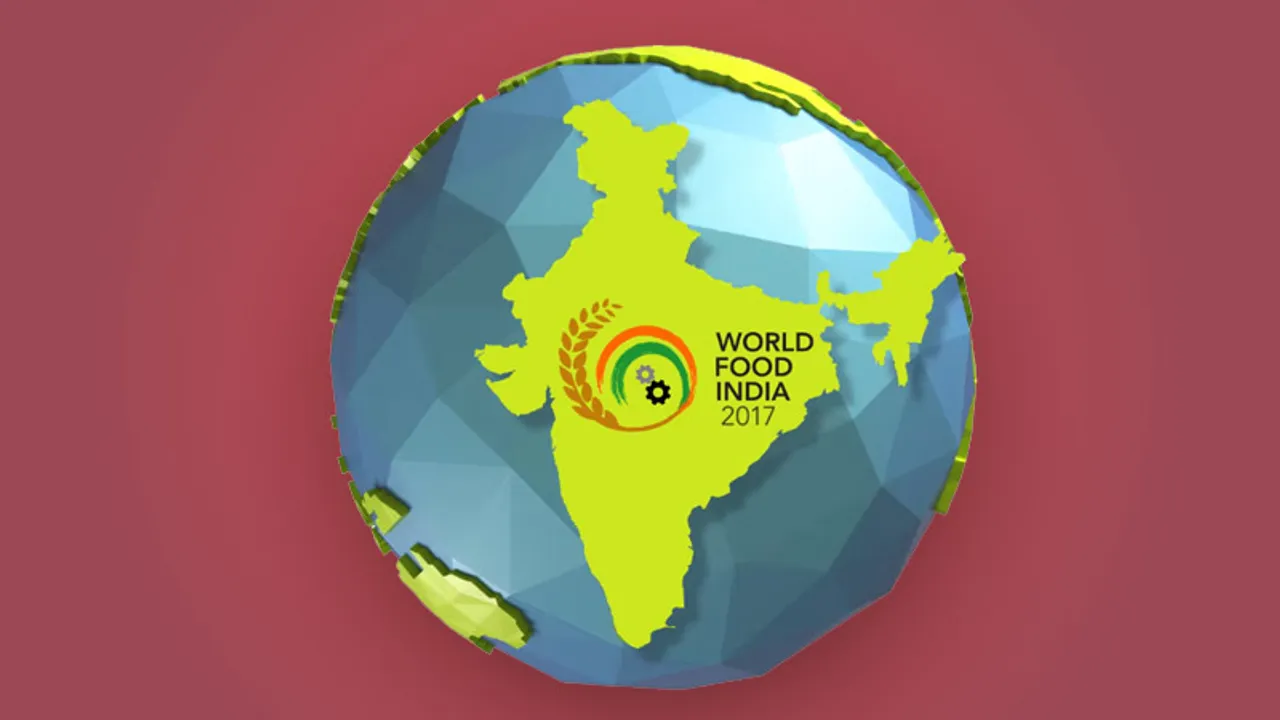 Brand Introduction
The Ministry of Food Processing Industries is a ministry of the Government of India responsible for formulation and administration of the rules and regulations and laws relating to food processing in India.
Summary
4000+ leads

generated comprising potential Exhibitors, Investors, Delegates and other Partners

3000+ posts

created across social media platforms

100+ million

impressions through social media

Dominated India's twitter sphere through

8 successful trending activations
100 times

growth in

Twitter followers

– from

1400 to 150k as on 8th Nov
Problem Statement/Objective
Ministry of Food Processing Industries, Govt of India required an agency to take complete charge of digital activities aimed at promotion of and spreading awareness about World Food India 2017 – an event organized by the ministry to promote India as the world's food factory. The challenge was WFI being an entirely new entity that requires a fresh digital identity to be build, followed by promotions, leading to registrations and all this needed to be done in a couple of weeks.
Global targeting with constant changes based on response and interest shown by potential visitors/ investors
Brief
Positioning World Food India as a landmark event, which is going to revolutionize the global food processing industry.

Showcase India's unique position as one of the largest food producers globally, and educate the world about the positive impact of govt. policies

Drive widespread awareness and international participation at World Food India
Creative Idea
The brand used the most prevalent issues in India that is lack of food. India being the largest producer of food and food products, suffers from acute shortage of food.
Ministry of Food Processing India the emotional angel to achieve this and drove audience towards understanding how food wastage is harmful, and have ill-effects. They pushed creative and campaign that talked about food wastage and how to tackle it.
Creative posts were used to gather the attention of the target audience, hence engaging them with campaign.
Challenges
World Food India was a new entity. Creating an impactful presence was mammoth task, with just few weeks in hand. Reaching out to influencer, running online ads and creating posts that are relevant to the campaign and would strike a relatable tone with the target audience, was part of challenges that the team had to face
Execution
India is the fastest growing economy in the world, yet 40% of its food production is wasted annually. India loses $9 Million worth of food every year, making it one of the most under-developed food processing countries in the world.
World Food India (WFI), launched by the Indian Government under the Ministry of Food Processing Industry (MoFPI), is India's first ever global investment summit in the food processing sector. The campaign to promote WFI needed to be targeting Global Targets, with constant changed based on the response and interest shown by potential visitors / investors.
Website was the first step that the team took, in creating a digital presence for WFI. A comprehensive website was created, keeping in mind of the attention span of the potential visitors (CEO, Govt. Officials, Key Management Team members). The UI/UX was designed to provide relevant and precise information to the visitors.
Social media platforms were also explored for the event. Twitter, Facebook and YouTube were used to reach mass audience globally, bringing their attention to the event, and leading to more participation at WFI. Ministry of Food Processing India also did the live social amplification of the event through two social media command centers at the venues.
Facebook activation:
On the social networking platform, World Food India went onto rope various brand representatives like KFC India, National Organizer Olive Oil Tasters, PT Indo Food across countries to share their thoughts on various governmental initiatives and providing them a platform to showcase their products.
Also, a contest was initiated to generate user engagement asking them their ideas to reduce food wastage.
Tips to reduce Food Wastage were introduced as a content hook.
Brand Ambassador of #WorldFoodIndia spoke creating buzz on their Facebook page.
Twitter buzz
The initiative was much talked on twitter with the users along with the forum and a few brands talking about it, creating conversations around food production and hygiene in India.
Did you know India ranks 2nd in total food production globally? #WorldFoodIndia #WFI2017 pic.twitter.com/eYpN0WS33j

— Maneka Gandhi (@Manekagandhibjp) November 3, 2017
My heart is full of pride to see #WorldFoodIndia come to life.
Wishing @HarsimratBadal_ lots of success and best wishes. Good luck to all. pic.twitter.com/kUqovq6bId

— Vikas Khanna (@TheVikasKhanna) November 2, 2017
Honored to be a part of #WorldFoodIndia2017. Thank you Smt. @HarsimratBadal_ ji & @MOFPI_GOI for an outstanding event.@worldfoodindia pic.twitter.com/tOJf2xGA4F

— Del Monte (@DelMonte_In) November 4, 2017
A look at how Khichdi unites India. #Khichdi #WorldFoodIndia pic.twitter.com/MASu522VBi

— Firstpost (@firstpost) November 3, 2017
Video: PM @narendramodi addressing at the inauguration of #WorldFoodIndia 2017@worldfoodindia pic.twitter.com/D5RgtsvdE7

— PIB India (@PIB_India) November 3, 2017
Mr. Naresh Pratap, Director, #RIELA shares his thoughts on how being at #WorldFoodIndia has helped enhance their position in the industry. pic.twitter.com/LFy0aPZzHL

— World Food India (@worldfoodindia) November 5, 2017
Discover #innovative methods of financing that will help unleash growth for your organization by attending this session. #WorldFoodIndia pic.twitter.com/VbgTJLcI0B

— World Food India (@worldfoodindia) November 5, 2017
YouTube videos were created to spread the word-
All the efforts paid up, with an investment commitment made through 50 MoUs worth $20 Billion signed at the event.
Results
300,000+ social media engament

4000+ registrations via website

$20 Billion Worth MoUs signed

Trending Twitter Campaigns
#ReduceFoodWastage

(Impression generated: 51000000 )
#NoWasteOnMyPlate

(Impression generated: 2,0326,113 )
#WaronFoodWaste

( Impression generated: 47988450 )
The response was massive, and positive on all the platforms. With 4000+ registrations via website. 300,000+ social media engagement, with 100 Million impression across platforms. Gaining 350,000+ followers, and multiple trending campaigns and hashtags.
Harsimrat Kaur Badal, The Union Cabinet Minister of Food Processing in the Government of India expressed her happiness and congratulated the teams saying, "I would like to congratulate my team in The Ministry of Food Processing Industries for showcasing India's potential as a Global Food Factory through its successful Digital Marketing Campaign for WFI 2017.  Gutenberg contributed effectively by managing our social and digital media campaign and making this event a resounding success. This award is an indication of the tireless efforts put in by our Government for doubling our farmers income and reducing food wastage in India."
"These awards are a testament to Mrs. Harsimrat Kaur Badal and her team's vision at the Ministry of Food Processing Industries of bringing the world's leading food companies to India for a truly global event which led to $18 Billion in MoU's. We are so honored to be receiving these awards for our World Food India campaign," states Harjiv Singh, CEO of Gutenberg, "and we are especially delighted that it even brings more attention to the subject of India being an integral player on the world stage for food production and processing."