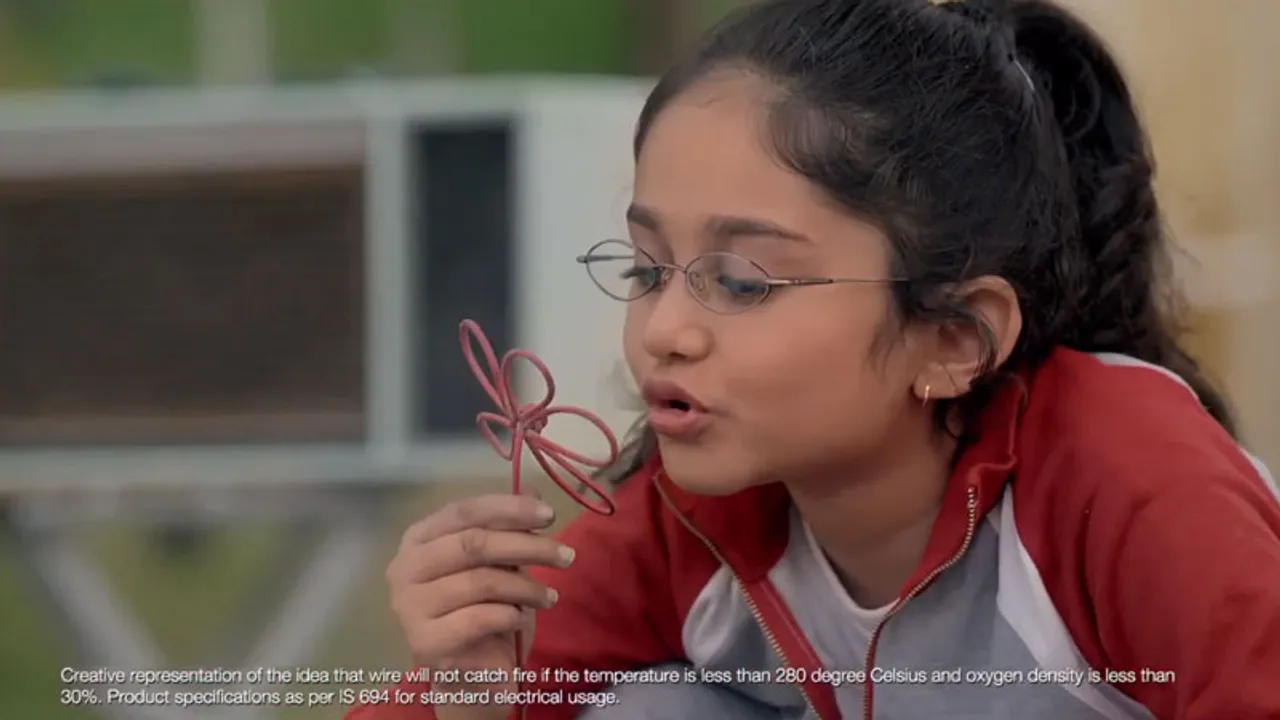 Havells, one of India's leading Fast Moving Electrical Goods (FMEG) companies is ready with their latest ad for perhaps their most well known product – heat resistant, flame retardant wires.
Taking forward the much-remembered product attribute of 'wires that don't catch fire', Soho Square (an Ogilvy Group company), in their debut film for Havells, sticks to the brand's popular emotional story-telling space but with a very refreshing take.
A charming tale of friendship or perhaps the innocence of first love – call it what you will, but the ad set in a children's camping trip has many heart-warming moments. As with previous ads, the Havells wire that doesn't catch fire, of course has a key role to play in the story that unfolds.
The film has been directed by Amit Sharma of Chrome Pictures and shot in Himachal Pradesh.
Speaking about the film, Piyush Pandey, Executive Chairman and Creative Director, Ogilvy South Asia, "In our first Havells ad, wires that don't catch fire prevent a young heart from getting hurt. A memorable film for a memorable brand."
Sumanto Chattopadhyay, Chairman & CCO, Soho Square, "It is a challenge and a pleasure to work on an iconic brand with a history of memorable advertising. We believe that this latest refresh of the Havells wires campaign has the right ingredients to catch on with consumers."
Amit Tiwari, Vice President, Marketing, Havells India Ltd, "Havells has been an image and market leader in the wire category business, and communication has been integral to the brand. Havells Wires that don't catch fire has been an iconic campaign over the years. This year the task was to take it further and strengthen our positioning. We have always chosen
emotional stories to convey our message and this time too we were looking for a story that is universal.
Tiwari added, "Soho Square India shared a beautiful story of children, which had the innocence that we think will make it appealing across, stories from childhood that we can all relate to."
The film will be extensively visible on television. The long format attached here has been created for digital and cinema.