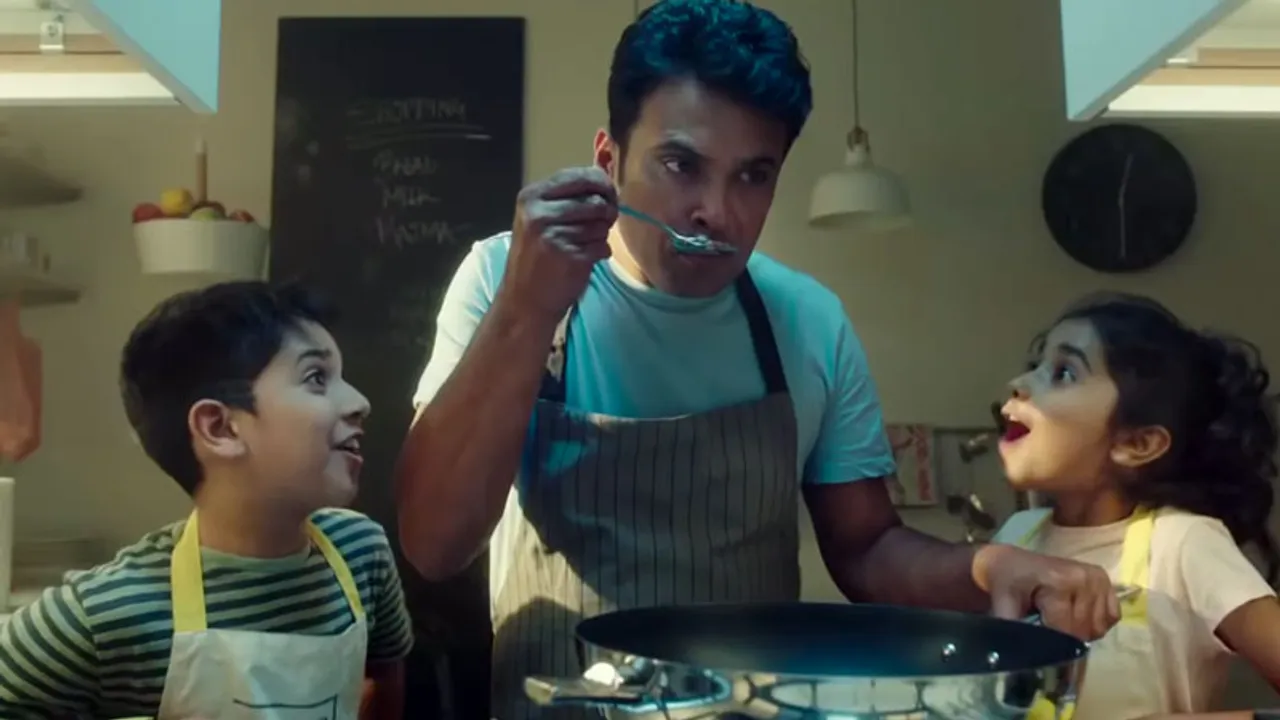 Dentsu Impact's Amit Wadhwa shares how they cracked IKEA's creative mandate for the age-old brand's BIG entry in India and the strategy to overcome the challenges in keeping the brand recall stronger in every communication with a look at IKEA India marketing strategy.  
75- year old Swedish furniture brand IKEA saw a huge opening of it's first ever store in India this August. The iconic launch took place in the City of Pearls - Hyderabad with thousands of people trooping in to the store. The company claims to have ringed in sales that have been nothing less than extraordinary. IKEA plans to open 25 more outlets by 2025 across India with Mumbai, Bangalore, and Delhi in the next two years.
While IKEA and it's campaigns have managed to strike the right chord with consumers globally, it left no stone unturned in creating a buzz about it's debut in India three months prior to the launch. Dentsu Impact, the official creative agency for IKEA, announced the launch of the brand's maiden campaign #MakeEverydayBrighter. As IKEA moves ahead aggressively to eke out a niche for itself in the country, the agency is steadily helping the brand to discover this new culture and expand its footprint, nationwide.
The coming together of IKEA and Dentsu Impact
It all started in around February 2016 when IKEA decided to launch in India. They set an interaction with almost all the creative agencies of India. "It was meant to be a credential presentation, and we got to know it was a chemistry meeting later," recalled Amit Wadhwa, President, Dentsu Impact.
Through that entire process IKEA shortlisted 8-9 agencies. After the shortlisting, agencies started working on the pitch. Wadhwa shared, "Unlike regular pitches where you get 2-3 weeks, they gave us 3 months. We finally presented to them and they appreciated it. Our presentation was a nice mix of what IKEA stands for as a brand and what is unique to India and where do we need to bring in the Indian aspect. They declared the results in September 2016. We started working on the brand in October-November 2016".
When your work is simple, relatable and insightful, it speaks for itself. @IKEAIndia's first ever campaign by @DentsuImpact depicts how everyday life at home becomes brighter when you look at your home differently. #MakeEverydayBrighter. pic.twitter.com/BXImEZIMGn

— Dentsu Impact (@DentsuImpact) July 12, 2018
Getting IKEA set up base in India was a huge challenge for Dentsu Impact and to create awareness about the property- it had to start big.  
#MakeEverydayBrighter
The challenge was how to familiarize IKEA with consumers and make them think it's the brand for them. IKEA is a brand for the many. "Before we started the campaign, we spent a lot of time understanding consumers and then we looked at the aspects of what home furnishing can do. That is when we got to know insights about how India is changing, how people are adapting themselves to the changes, how living in the house is changing. At the same time there are challenges that they face, so how can we embrace these changes and make our day brighter," added Wadhwa.  
Make way for an open-space makeover! #MakeEverydayBrighter #IKEAIndia

IKEA's India-specific communication
The agency tried to imbibe everything and keep it on similar lines compared globally. From insight to execution- is exactly what India is all about. The tonality is a little quirky while making it sound more real. Houses that you will dream to live in but never live in, the sheets will be absolutely well draped, etc. At the same time, Dentsu Impact created content around the product wherein the products get talking.
From digital to OOH to Experiential marketing- IKEA has leveraged mediums confined to local markets to create awareness about the brand and spread its belief  to create a better life everyday.

From making everyday better to lighter to inspiring, IKEA utilised Instagram while getting these adjectives to life in synonymous visuals on the platform before it's August 9 launch.
Later it went onto craft short videos on the aesthetic pleasures associated with furnishing our abodes  - whether it be colourful curtains or kitchen cabinets.
The Swedish brand also celebrated Mother's Day in great spirits.
Later, it partnered with various social entrepreneurs in India who are creating sustainable livelihoods for artisans.
Pre-launch excitement with the COUNTDOWN
Getting consumers engagedand generate pre-launch buzz
The brand associated with recently held Hyderabad Marathon and urged people to drop by at the store after the marathon ends.
IKEA has gone the low-pricing way to suit to the demands of the audiences here and attract more eyeballs.
Competitive Strategy
Wadhwa  believes that IKEA is very different from UrbanClap or any other home furnishing brand. "IKEA is an experience. It's far beyond selling a bed and sofa". In the IKEA store you will find yourself picking up a lot of nick knack like towels, stuff for kids, etc. Secondly consumers also get to relish delicious food which is affordable too.