72 Independence Day Campaigns in 2018
This Independence Day, Social Samosa takes a look at some of the brands that have shown creativity in abundance with Independence Day campaigns.
Many brands, from Parle to Bajaj Auto leverage the occasion to reach out to the masses with pertinent questions such as freedom from plastic and women safety with Independence Day campaigns 2018. In these politically correct times, Independence Day as an occasion holds great value for moment marketing.
Social Samosa lists some of the Independence Day campaigns 2018 that we came across.
1. TATA Tiscon
2. Vivo
Also Read: Brands focus on Plastic Pollution and more for #WorldEnvironmentDay2018
3. BookMyShow
4. Lava
5. Paytm
6. Bajaj Auto
7. Razorpay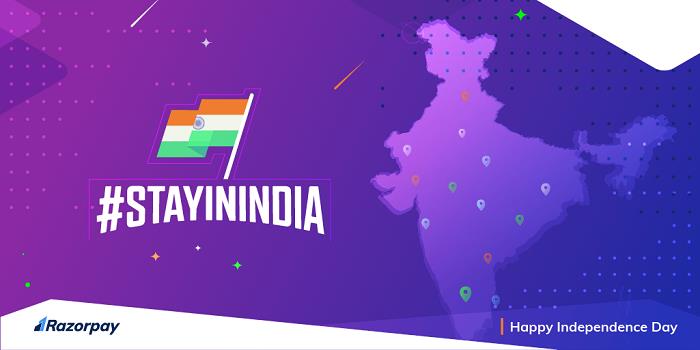 8. India Bulls
Also Read: Independence Day campaigns that stood out this year 
9. Ceat Tyres
10. Parle
11. Berger Paints
Take the #ColourQuiz and stand a chance to win exciting prizes!
Keep a watch on this page. Don't forget to follow us and tag your friends to invite them. pic.twitter.com/1zDq6hbl95

— Berger Paints (@BergerPaintsInd) August 12, 2018
12.Orient Electric
In 1947, only 12.02 % Indians were literate. Since then, India has achieved a literacy rate of 74.04%. This 72nd Independence Day, tell us how development in education has contributed to your life #SinceIndependence? Lucky entries stand a chance to win Orient goodies. pic.twitter.com/w8jKpneSxZ

— Orient Electric (@orient_electric) August 13, 2018
13. 1947 (Energy Drink)
14. Ola
15. Tide India
16. Adani Group
17. Tata Salt
18. United Colors of Benetton
19. iD Fresh
20. Oxemberg

21. OYO Rooms
22. MTR
23. Google India
24. Motorola India
Here's saying hello to the free-spirited you. #HappyIndependenceDay pic.twitter.com/wcILM22YEW

— Motorola India (@motorolaindia) August 15, 2018
25. Cadbury Gems
26. Finolex Pipes
27. Ashok Leyland
28. Baskin Robbins
29. BBlunt India
30. Syska
31. Nature's Basket
32. Philips Lighting India
33. Mi Home India
34. SF Watches
35. Beardo
36. Manforce
37. The Irish House
38. Bombay Brasserie
39. Munchilicious
40. Dhara Oils
41. Mother Dairy
42. Grover Zampa
43. Artemis Hospital
44. Faces Canada
45. Godrej Microwaves
46. Panasonic India
47. Apollo Tyres
48. Nikon
49. TATA Motors
50. Vero Moda
51. IIM Calcutta
52. SBI Life
53. Revlon India
54. Naturolax
55. Waterbury's Compound
56. Starbucks India
57. VLCC
58. Eicher
59. Mahindra Rise
60. Greenply
61. Manyavar
62. Bajaj Avenger
63. Red FM
.@RjPurab is changing base this #IndependenceDay. He's ready to #CrossTheBorder and take over amchi Mumbai! Aa gaya hai Red FM ka National Jocks Exchange! Stay tuned! #BajaateRaho pic.twitter.com/FRkMfc3Vhf

— Red FM (@RedFMIndia) August 6, 2018
64. Airtel India
65. Hyundai
66. Micromax India
67. Pathfynder
68. Truebill
69. Arre
70. InShorts
71. Flipkart
Freedom to choose. Freedom to be. Freedom to happiness. Freedom delivered.

Happy Independence Day, India. pic.twitter.com/WqroXUp8H0

— Flipkart (@Flipkart) August 15, 2018
72. Rajasthan Royals
#72NotOut and many more incredible years to come ?#HappyIndependenceDay! ??

PC: Getty Images#IndependencedayIndia #HallaBol pic.twitter.com/rs0bs3zRKy

— Rajasthan Royals (@rajasthanroyals) August 15, 2018
Did you find these Independence Day campaigns 2018 as interesting as we did?
If you would like to share any Independence Day campaigns with us, you can do so at team @socialsamosa.com or in the comments below.
Comments