Samsung India weaves yet another tale with not-so-mainstream topic as a part of Voice Forever .
Samsung India, this time around has chosen to speak on one of the few diseases that have no cure and which slowly robs patients of their ability to speak and move. It is the Motor Neuron Disease (MND)/ALS. Sonal is a patient of MND/ALS. Inspired by her life, Samsung is making efforts to customise Bixby technology to preserve her voice for her loved ones. The digital campaign titled #VoiceForever showcases the capabilities of its digital voice assistant through a powerful narrative that strikes a chord with viewers.
Sonal (name changed) agreed to let Samsung work on a pilot project to help preserve her voice forever for her daughter. The campaign shows a loving mother who is diagnosed with Motor Neuron Disease (MND)/ALS and is losing her voice and ability to move, and how Samsung customizes its AI enabled Bixby technology to keep her voice alive on a Samsung smartphone so that her loved ones can continue to hear her voice.
Creative Thoughtprocess
When looking for ways to leverage technology for a good cause, team Samsung saw massive potential in Samsung's Intelligent Voice Assistant; Bixby. Further research helped the team in finding out about Motor Neurone Disease. It focused on ways that Bixby Voice could help patients suffering from MND. Cheil team approached Samsung technology team to create a personalized version of Bixby Voice. The task at hand is difficult but not impossible.
For the due, this is not merely a campaign but an initiative to make a difference in the lives of people. This was beyond any brief. Cheil and Samsung have been working closely on this project.
Josh  Seokjin, Shin – Sr. Art Director from Cheil HQ Global Creative Division adds, "Starting from there, we met with Asha Foundation, the leading NGO in India regarding MND patients. They helped us understand their needs, and put us in contact with a patient recently diagnosed with the condition. Since then, we've been working closely with the patient and the Samsung India Bixby Team to make this technology a reality. Her story inspired us to create a commercial film script where we envision how this technology can be of great help to someone going through this condition."  
For this project, Samsung Research Institute, Bangalore (SRI-B) worked with a company which specializes in core speech technologies. The company recorded an independent voice and using TTS (Text To Speech) technology tested that voice for compatibility on Android OS (Samsung Smartphone). This phase led to the discovery of Asha Ek Hope Foundation. It's striving to infuse hope and positivity in their life, which will empower them to overcome the illness.
Conceptualisation & Execution
Cheil team set out to present a simple yet moving film, inspired by a true story, showcasing the endless possibilities that Bixby can bring to the family coping with this unfortunate condition.
In the film, the daughter is seen reading out an essay at school where she describes the beautiful relationship with her mother. She crafts a narrative which celebrates the mother daughter bond through activities, just the two of them spending time together, listening to and laughing with one another. As the video continues streaming, the mother is missing from the picture and we see the daughter speaking to a phone with her father in the backdrop.
Samsung India's earlier digital films ">#SamsungCares and Customer Service Campaign and work are a testimony to no less than avant-garde. It spent more than $14 billion on R&D globally last year and has more than 65,000 engineers and designers working to innovate and, bring the best products and solutions for our consumers.
Experts Take: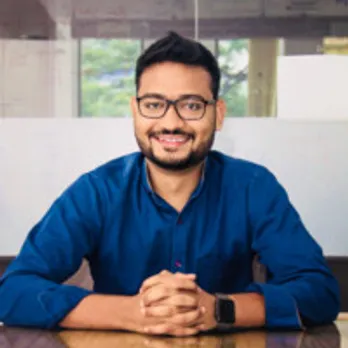 Chirag Gander, Co-Founder, The Minimalist
The campaign is very thoughtful. Brands often conduct CSR activities but taking up an initiative to create such a major impact is a massive inspiration for all other brands. While we at The Minimalist also continuously and consistently try to produce thought-provoking work, and this campaign has done a great job by focusing on a critical touchpoint. When we lose people and relationships because of illnesses, it's the little things that we miss: the voice, the touch, the smell. Reproducing something as crucial as that and incorporating it into our daily lives makes us feel much closer to our loved ones. The #LoveForever campaign attempts to eternalise this relationship and reduce the impact of loss. There is no better relationship than of a mother and her child to portray love in human relationships. In the end, emotions drive our lives, and thus are the perfect vehicle to drive a campaign as well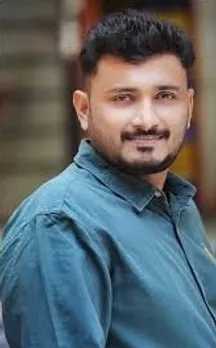 Arpan Jain, Executive Creative Director, Geometry Encompass
Brands today are going beyond functionality to establish brand purpose and build trust with consumers. 
Samsung
 Bixby's #VoiceForever campaign is a right step in that direction, as it touches the right note by traversing the emotional space in consumer's mind. Marketing is transforming into storytelling and this campaign tells an extremely heart touching story. Though the film starts with the cliché plot of daughter talking about her mom, it has all the right ingredients to hold the audience till the end. However, in my opinion, the story works even without MND. Everybody would love to have their mom's voice guide them forever, so why restrict the story to that one child whose mother is suffering with MND.