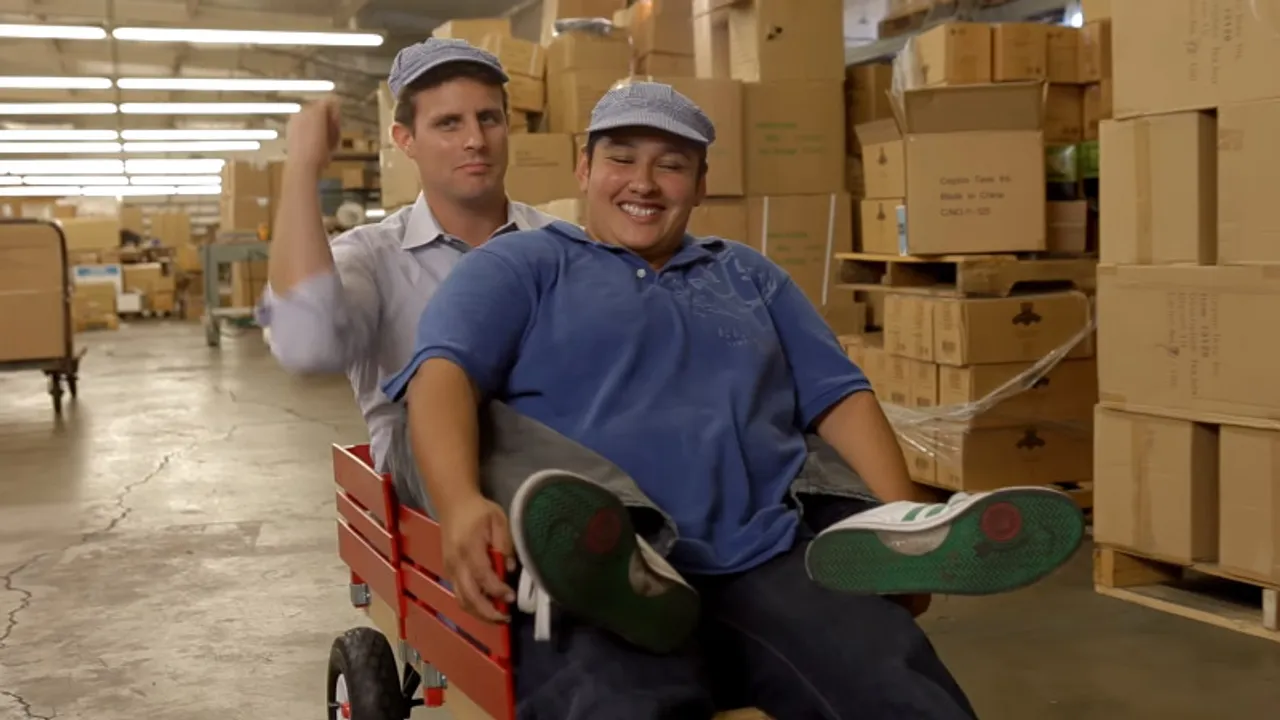 Chintan Zalani shares a content marketing guide, helping brands and agencies get their basics right. 
Thousands of visitors flock to your website. A large percentage of them are flattered by your content and opt-in for receiving your updates. Within a week, a few of them click on the link to your landing page from your email newsletter and purchase your products.
A similar narrative might have persuaded you to pursue content marketing and build your audience. However, only 24% of B2B marketers rate their organization's content marketing approach as very/extremely successful.
If you are also unsatisfied with your content marketing results, then it's time to get back to the basics. Here's a simple guide to practice effective content marketing.
Pinpoint your ideal customer using buyer personas
Why create a buyer's persona?
Content marketing is about genuinely helping your target audience. Once you have internalized your ideal buyer, you can talk about their needs, desires, and fears. It helps you to connect at a human level with them.
NetProspex lifted their marketing-generated revenue by 171% after they conducted interviews and identified their buyer personas.
A few audience details you can begin adding to your persona are:
Demographics: Job Title, Age, Gender, Income, Location, Marital Status.
Websites, blogs, and online communities they frequent.
Dreams, Challenges, Objections, and Fears.
Real quotes about their goals and common objections.
Your business might target different audiences, in which case, you can use multiple personas for different segments of the audience.
To get started, plug relevant details inside the MakeMyPersona tool by HubSpot. Next, fill in the gaps by conducting interviews and gathering more data as required. Your persona might look like:
Image credits: hubspot.com
Once you have the skinny on your audience, you can give them a great experience by creating compelling content.
Connect with your customers by creating content around their needs
To stand out in the internet's noise, you need a targeted, well-researched content strategy. Here's a content marketing matrix you can use to spark ideas for your content marketing. Broadly, the four purposes of all content are to educate, entertain, inspire and convince.
Here are examples of brands doing it right.
Your audience wants to get educated
Fitting into the life of a curious audience requires finding the questions that intrigue them. Then, creating the best pieces of content on those subjects.
If your audience frequents search engines, then keyword research will help in finding relevant phrases used by your customers. You can use them to create a keyword-informed content strategy. However, don't stuff keywords inside your content and become a slave to them. Serving your audience comes first.
River Pools saw recurring customer queries on the costs of setting up a pool. So they answered it in a blog post titled "How much does a fiberglass pool cost?"
As it was a burning audience question and the post provided relevant information, it contributed to generating $2 million for the company.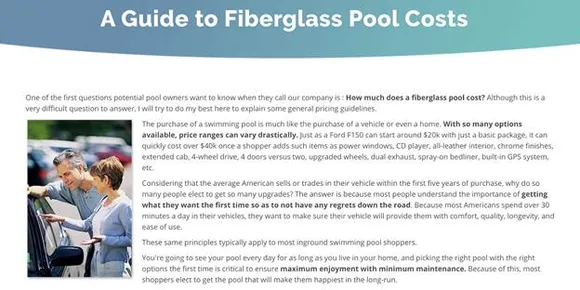 Your audience seeks entertainment
Generally speaking, users love light-hearted entertaining content. In 2013, in North America, 59% of peak period aggregate traffic was dominated by real-time entertainment.
Are you doubtful if entertainment can drive business?
Then, take a lesson from Dollar Shave Club. With a budget of $4,500, they shot a ">YouTube video that went viral. It crashed their servers and helped them acquire 12,000 new razor subscribers in a day. They later produced another viral video to sell another product (One Wipe Charlies) successfully.
The company went on to get acquired by acquired by Unilever for $1 billion.
Another great example is juice selling company innocent drinks. They connect with their customers by posting funny posts on Twitter and Facebook. On Instagram, they take their audience behind the scenes. Their updates earn great engagement.
Your audience wants inspiration
All human beings run out of motivation. Inspiring them is a way to connect with them at an emotional level.
Red Bull is notorious for creating high-flying stunts and videos that lead to an adrenaline rush. Their audience loves adventure, and that's the reason their brand has surpassed 7 million subscribers on YouTube.
Their most famous "inspirational" content marketing campaign was Red Bull Stratos. Felix Baumgartner created a world record by ">free falling from (approximately) 128,000 feet above the earth. The YouTube video went viral and was covered by all major media houses.
It translated into over 2 million unique identifiable customer actions and tens of millions of dollars of sales for Red Bull.
Your audience needs some convincing before pressing the 'buy' button
Before buying your product, your prospects seek social proof and a glimpse of how your it works in real life. Typically, you can use case studies, demos, offline events and similar content formats to persuade such users.
Neil Patel launched experimented with detailed case studies to generate more leads. Unexpectedly, it increased his sales by 185%.
To make it more compelling, you should use data and address most of your customer's objections.
Now before you create content, use your buyer's persona and understand how your content fits in your audience's everyday lifestyle. Ultimately, the goal is building a connection with your audience.
Is your audience responding well to a content piece? Then, amplify its distribution...
A typical content promotion strategy starts with your owned media properties (email subscribers and social media channels). Then, you analyze its performance to draw insights for further content creation.
With the explosion in content creation, investing more resources in distribution is no longer optional. Most content creators fetch the majority of their traffic from a minor percentage of their content. For example, Nat Eliason got 90% of his 2 million visitors from five articles.
If your content fares well organically on your owned media properties, then you need to amplify its distribution. Larry Kim regularly promotes the top 1% to 2% of his content. Recently, he pushed his Medium article through Facebook Ads. On a budget of $400, the story got picked by publications like Forbes, Business Insider, and even an international television network.
Remember the fundamental marketing principle: If it's working, then double down on it.
Final Thoughts
When done right, content marketing is effective in delivering business results. If you were are confused, you can uncomplicate your strategy by using the simple steps outlined in the article.
What is your brand's content marketing approach? Share in the comments below.
The author of this article, Chintan Zalani is a writer and loves helping brands to connect with their customers emotionally.