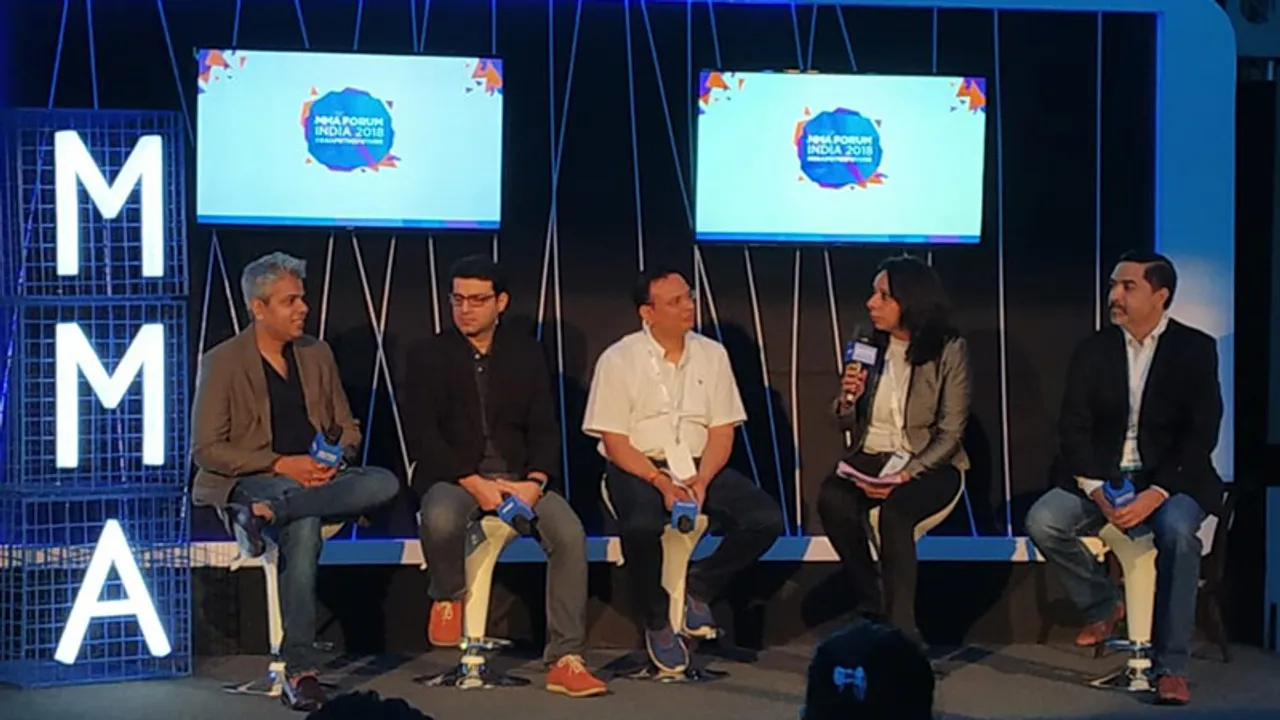 With the data revolution brought about by Jio, increasing penetration of smartphones and rise of regional content consumption, the climate in the Indian OTT sector has changed dramatically. Experts shed light on challenges and opportunities in the India OTT market.
Data, the Ultimate Challenge for OTT
Patanjali's Avinash Kumar presented the brand side on the panel and at the very first struck a question on how willing are brands to pay for the content on OTT. "In the Indian context, you know how many people are paying for the app is less than 3% of the total number of subscribers. So, you have a challenge making it feel the way Jio has democratized the data consumption, you have to democratize it by opening it and adding more content."
According to a recent report by KPMG, after the Jio revolution, per subscriber usage of data reached 2GB in Q3, FY, 2018.
Isobar's Shamsudin Jasani, feels that data is tremendous. It is helping the agencies to reach out the right audience. He believes that the OTTs of the world are achieving a certain kind of scale, that's when you see a lot of shift happening. A lot of advertisers will spend more money and data will play a major role in driving the consumption. "Clients are not going to pay right now but they will shift spends platforms like these".
Buying inventories in Catch Up TV 
Sony Liv's Uday Sodhi mentions that the first steps have been taken in a very subtle way; there is a movement of money from all the other forms of media to OTT which basically means that there is a very subtle value being put into the consumer because they value the environment, viewability and brand safety. The rates that most of the OTT players in the online video environment pay is much higher than the rest of the environment.
The KPMG report further shares that Catch-Up TV such as sports, movies, and reality show play an important role in helping OTT players create a foothold. Most of this content is available Advertising Video on Demand (AVOD) model. Sodhi sheds light on why brands are comfortable advertising on catch up content.
"Most of us are able to spend inventory out of particular shows, sports or event- wherever the spends clearly state that ads will play in the environment to that user which according to me is a subtle way of targeting a certain amount of data. It may not be very precise and evolved, but if somebody is buying inventory on FIFA World Cup or Kabaddi/IPL, he is in some way targeting a certain amount of eyeballs and paying a premium for it. So, I don't think they will have a sudden switch, there will be an evolution. For instance: I want to target KBC and I want to target the audience which is into gaming and simultaneously play along with the show, then I will pay a premium for it. This is a subtle way of saying that there is a certain amount of data and therefore there is premium contextuality. So clients are ready to pay for such audiences."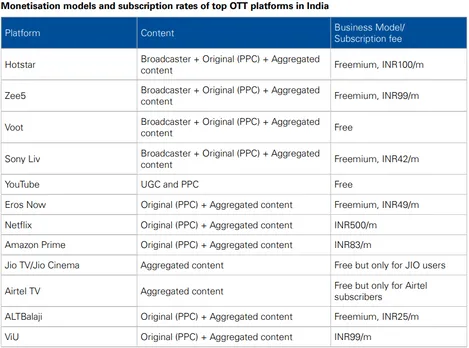 However, will this dynamic be impacted if catch up properties such as FIFA and IPL shift to another OTT platform?
"You have to thank TV for that because when we go out to buy IPL, the first thing we do before buying is we go to TV guys and ask them for rates," said Kumar. When the brands have them handy, whoever is approached is doesn't matter, they get a deal from them. "Then we go back to TV guys. See this is what we are getting. We don't consider this as a shift. This is affordability and it is working. I will spend each dollar to engage with the right consumer at the right time without mentioning any platforms- one platform that makes it affordable and better."
Hotstar's Sidharth Shakdher added here that in essence when you are buying sporting event, essentially you are still keeping an eye out on the audience or the demographics of that event. You are not just buying cricket for the sake of it. Any smart marketer knows the demographic composition, placements and positioning. It's never a black and white decision. It also depends on the results they expect.
"We are in an enviable position of having a country where one can entirely build its business model on the freemium content. To a certain extent TV is also growing up. It's just that how smartly a brand wants to play. Five years back digital wasn't really into consideration. Now it is a strong part of your plan these days, any brand thinks twice before they leave digital out of their marketing mix. Also, to measure the impact on specific geographies is not possible on a medium like TV."
The video OTT market in India is estimated to be INR 21.5 billion with advertising contributing up to 80 per cent of the total revenue - of around INR 17.2 billion.
Digital vs TV Data
The data that the marketers currently obtain from digital is similar to TV, revealed Kumar. The OTT platforms have on the go video and audio based advantage, lots of technology advances that actually put the kind of geography and customers that the brands are trying to get into. "But do I get that data back from these platforms. The answer is no. In fact, we are operating in the same environment as TV. You give us a few cookies which we cannot decipher. So can you give me data which is into our target table in the excel sheet. For me this is the bigger challenge."
Dasgupta concluded the session by sharing her thoughts the 'Big Data' She highlighted that Data at times will become a bane instead of boon because you no longer know where to draw a line. You want to reach out to the consumers multiple times while only knowing who I am. That is the trap of data. The other trap is the marketeers willingness to pay for even estimations. "So I don't think its a competition between TV and digital as much as it is about saying are the brands willing to start investing in data enabling different OTT platforms to create better content and engagement."
Regional is the future
Kumar further added that OTT Platforms should focus on creating more regional content. India is a very diverse country and the growth that's happening especially on video front is in the regional markets.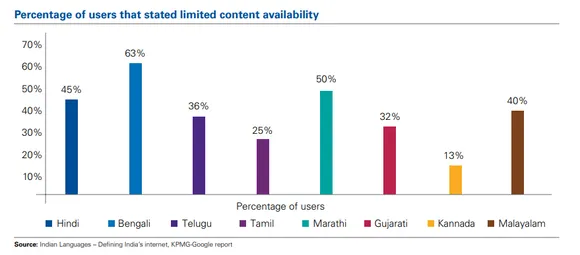 Sidharth Shakdher, EVP & Chief Marketing Officer- Hotstar; Uday Sodhi, Business Head Digital, Sony Pictures Networks India; Avinash Kumar, CGM and Marketing Head- Patanjali Ayurved Ltd; Shamsuddin Jasani, Group MD, Isobar South Asia- Isobar India and moderated by Neena Dasgupta, CEO and Director- Zirca Digital Solutions shared their opinion at Video 2.0 – Time to Pay? at MMA (Mobile Mraketing Association) Forum 2018.