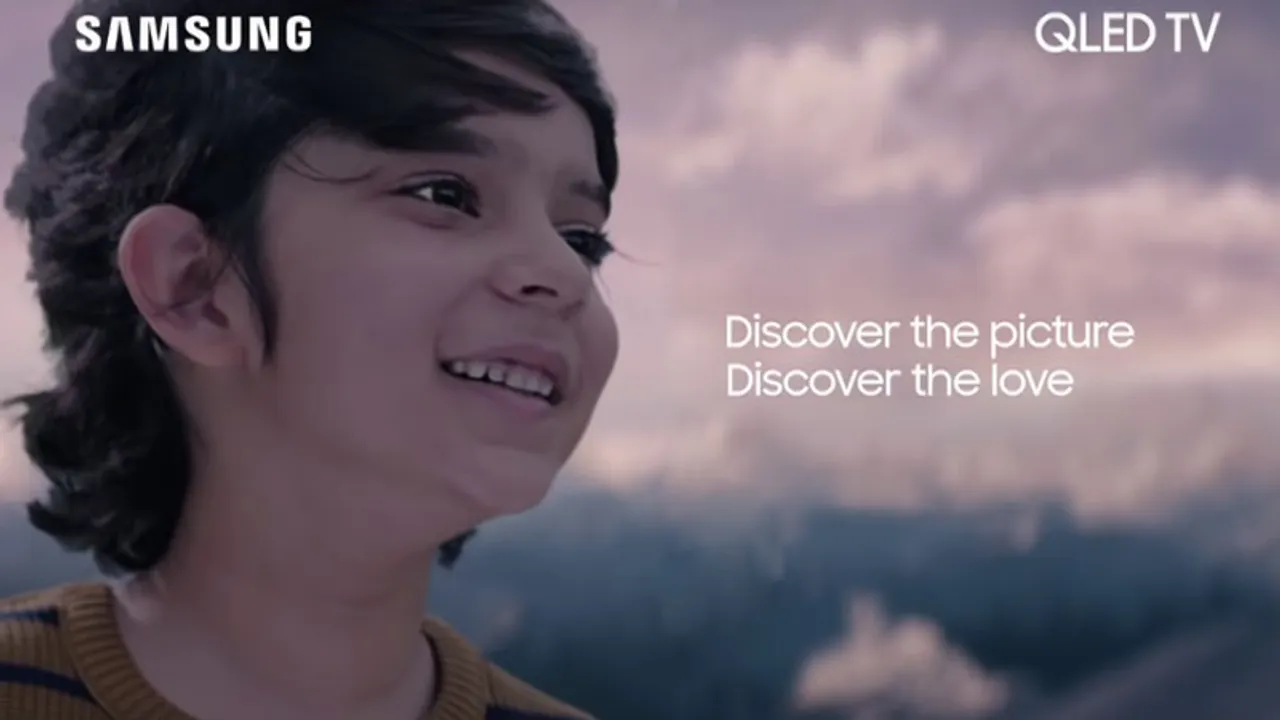 Samsung India launched its QLED TV Campaign in India. In an endeavor to strengthen the emotional connect with its consumers, the campaign continues to focus on the Technology of loving where Samsung technology helps one take notice of true emotions that can melt away the barriers.
Conceptualized by Cheil, the TV campaign went on air from 13th October in over 35 channels across all genres and will continue till the end of this festive season.
The campaign outlines a unique father-son bond. The inevitable, the unsaid love between a son and his father brings alive a poignant story. It shows a man on top of a mountain peak struggling to fight the snow and make his way. He reminisces of his childhood when his mountaineering father was going for an expedition but could not complete it and was left heartbroken. The memory of this was so sharp in the man's mind that his ultimate desire was to reach the peak and make a documentary. While his father sits back at home and watched television, he notices his son at the peak where he wanted to go. Moving closer to Samsung QLED TV.
Ranjivjit Singh, Chief Marketing Officer, Samsung India said, "At Samsung, we value our customers and consistently endeavor to make their lives better. Samsung's QLED TV features new innovations that enrich the lives of consumers by re-imagining how TV integrates into the living room, how consumers enjoy their content, and how they interact with their TVs. Our new campaign showcases QLED TV's amazing features like Ambient Mode, 100% Color Volume and S Voice. The campaign is based on a beautiful story that depicts the special bond between a father and son and the role that Samsung TV plays in strengthening this bond. We hope our audiences enjoy watching it."
Speaking about the campaign, Aneesh Jaisinghani, Executive Creative Director, Cheil WW India said, "Samsung has consciously shifted its advertising narrative towards emotional storytelling. Taking the brand's direction forward, the idea behind this campaign is to tell a story about great technology through a warm human bond – that of father and a son. The film beautifully captures the story of a young man who fulfills his father's lifelong dream and at the same time communicates the key feature of the Samsung QLED TV very effectively."