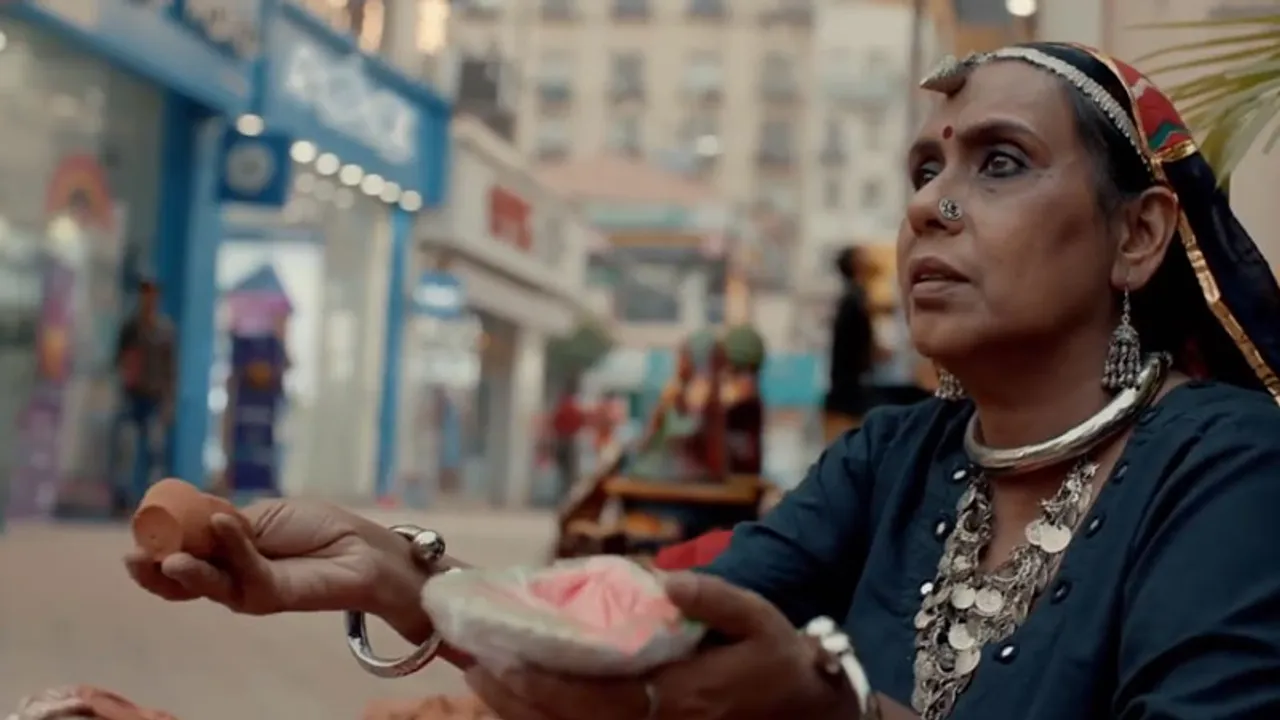 As a part of HP India's #TuJashnBan campaign, it has launched a digital video on the occasion of Diwali, Umeed ka Diya.
The video strikes an emotional cord to emphasize the need to buy products from local artisans and street vendors during Diwali. It resonates the message – "One small step taken by all of us can bring along a big difference in someone else's Diwali" and encourages the viewers to support the street vendors.
The three-minute video created by Autumn Worldwide shows the story of a child's genuine concern for a street vendor, 'Amma' whose efforts to sell 'diyas' is not receiving good response. To help 'Amma', the child designs, prints posters with her image, with the help of HP notebook and printer, urging people to buy 'diyas' from her. This leads to increased footfall which helps 'Amma' to sell all her 'diyas'. The necessity of a childlike innocence to help the local street vendors is marvellously captured in this short video.
HP India is also putting concerted efforts to promote the local street vendors by creating awareness through newspaper inserts, carrying their photo with the address. In addition to this, some of the major HP world stores will be lighted up by the 'diyas' purchased from street vendors.
Speaking about the film and the larger thought '#TuJashnBan', Neelima Burra, Country Marketing Director HP India, said, "At HP India, we believe in giving back to the society, and Diwali is just the right festival for us to come up with this inspiring campaign; where technology acts as an enabler. It is heart-warming to see how a small act of empathy can have a positive impact on someone else's life. We all should pledge to make this Diwali a brighter one for at least one street vendor out there. Iss Diwali, #TuJashnBan kisi ki zindagi ka."
Sahil Trehan, Vice President, Autumn Worldwide says, "The Diwali season always witnesses a huge influx of campaigns at catching audiences' attention in varied ways from attracting shoppers functionally or appealing to a wide range of emotions. In this cluttered environment, we wanted to catch a unique insight that could create a positive and tangible impact in people's life. The idea with this was to emotionally bring out, how little acts of kindness can create an impact on someone's life which is beautifully brought to life by the innocent chance encounter between the child and 'Amma' in this film. It is an instigator to tell our audience that every one of us can be a catalyst of change and a cause for celebration for someone else."
The video released on various digital platforms of HP India has gone viral with over 2.3 million views and more than 60 thousand shares on HP India social platforms alone in just 2 days.