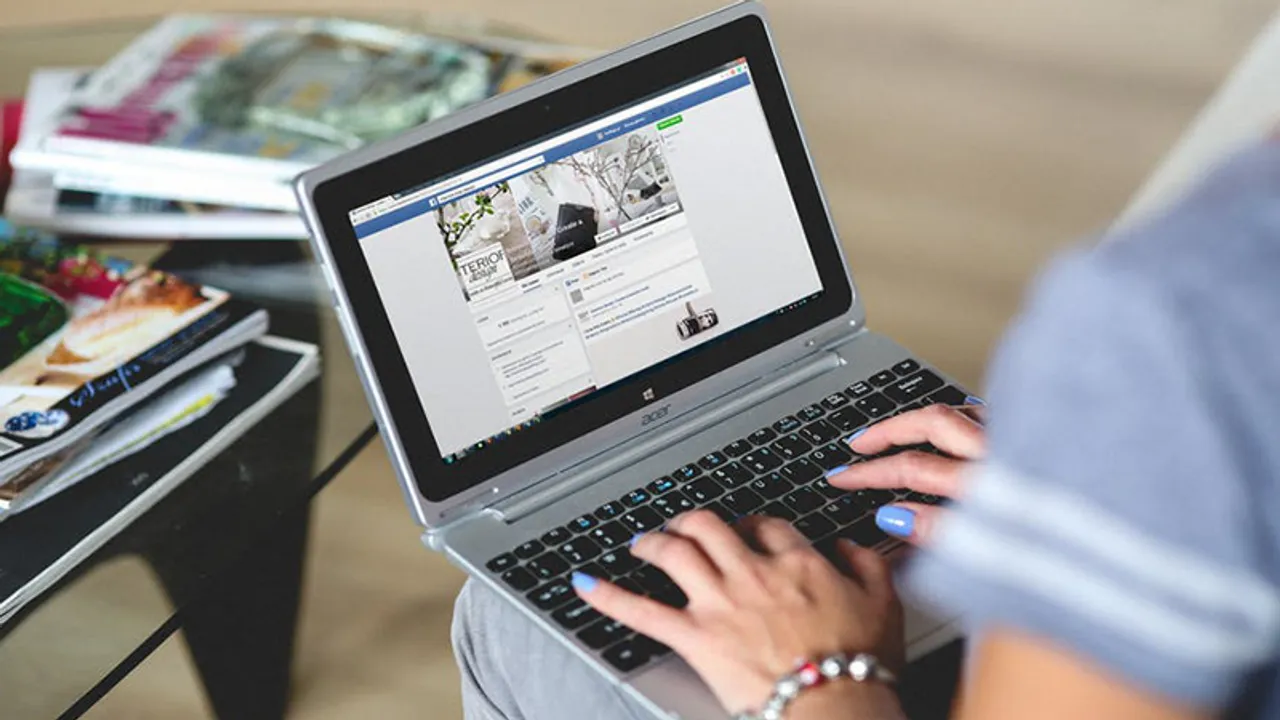 India is all set to witness the celebration of 1st ever Digital Marketing Day with more than 15 cities participating on 16th December 2018. 
Sans doubt digital marketing has seen exponential growth globally including India. Statistics reveal that the growth has been 25% to 40% annually in the country. 68% of brands leverage digital marketing to promote their products and services, suggests a social blog while social media marketing continues to be the biggest form of digital marketing used.
Past few years have been incredible for digital marketing domain. It has been observed a significant growth in the need of digital marketing services, digital marketing training program, digital products and digital marketers across planet. India is setting a benchmark and so do a lot of digital marketing agency and individuals who have served to grow business or brands by using internet as a platform to market.
Highlights
Digital Marketing new trends and scope of discussion

Interactive Q&A session on marketing and digital marketing

Strategic and tactical move for businesses and growing entrepreneurs

Best collaboration of marketers across India ever.
'Digital Marketing Question and Answers Facebook Community' is organising this first of a kind digital event in India. There will be presentations conducted by industry experts and sharing of their knowledge and experience at this event.
The community administrators and moderators (Gaurav Gurbaxani, Snehal Chandak, Piyush Kukreja, Roshan Samuel, Deepak Kanakaraju and Khyati Shah) of 'Digital Marketing Question and Answers' on Facebook thought it would be ideal to celebrate the spirit of digital; marketers on a special day and then decided this day as digital marketing day as 16th December 2018. So that just before people break for their vacations for year-end and the New Year begin, they can indulge into some concrete digital marketing conversations!
Digital Marketers from across the country are hosting Digital Marketing Meetups! Below are the details and fill up the form to be a part of the celebration. 
More than 16 cities have joined in the celebration. Chennai, Bangalore, Delhi, Mumbai, Patna, Cochin, Dehradun and more.
Topic: Digital Marketing Trends for 2019, where to invest.
City: Mumbai
Venue: IIDE, 2 mins walk from Rail Station, Andheri West
Cost: INR 200/-
Registration Link: https://imjo.in/8xYwHa
Speakers: Snehal, Gopal, Alex, Alexander, David, Diipaal & Aaryendr
Host: Snehal, Roshan and Hemant Shewakramani
Timings: 1 PM - 5 PM
City: Chennai
Venue: Amar Fast Foods, GN Chetty Road, TNagar
Cost: INR 200/-
Registration Link: www.SoravJain.com/DMDay
Speakers: Sorav Jain - Thinker in Chief of Echovme
Vikas Chawla - Co-Founder of Social Beat
Rob Peck - Director of Client Servicing, O3M Directional Marketing
City:- Patna
Venue:- Ground Floor, Babu Tola Lane, Opp. Womens Hospital, P.M.C.H, Ashok Rajpath Rd, Muradpur, Patna, Bihar 800004
Cost :- INR 150/-
Registration Link* : https://bit.ly/2C9p7L5
Speaker:- Akash Shankar, Aman Kashyap, Prabhakar Alok
Host:- Prabhakar Alok
Timing:- 1Pm. To 4 Pm.
Contact Number:- 8952985328
City: Pune
Venue: B3 Cerebrum IT Park, Kalyani Nagar
Speakers: Gaurav Gurbaxani , CO founder
Host: Gaurav Gurbaxani
Timings: 1 P.M - 4 P.M
Contact number : 9850610777
City: Nashik
Venue:3rd Floor, Trinity Towers, Abhyuday Colony, near Prasad Circle, Gangapur Rd
Speakers: Vanky Kataria
Host: Piyush Kukreja
Contact Number: 8087295405
City: Dehradun
Venue: Orbosys Cooperation, 60, Phase II, Vasant Vihar, Dehradun
Speakers: Kunar Srivastava
Host: Vardankur Vijay
Timings:12 P.M - 2:30 P.M
Contact Number: 8449738227
City: Surat
Venue: The Monarch Studio, 405 Monarch, Gaurav Path, Pal, Adajan, Surat.
Cost: INR 100/-
Registration Link: bit.ly/DMDSurat18
Speakers: Suri ( HOD - School of Business, Auro University),
Dr Hema Agarwal (Professor, SRLIM)
2) The journey of Content from user engagement to conversion.
Panellists: Nishit K Jariwala (Founder, BuddyBits),
Siddhi Jain (Digital Marketing Manager, iVIPANAN) (It will be a panel discussion)1) User behavior on Digital media: Challenges and Solution.
Panellists: Dr. Monika
Host: Bhautik Sheth
Timings:5:00 P.M - 7:00 P.M
City: Hyderabad
Venue: Jigyaasa, 7-1-80/2 Ameerpet Road Lane adjacent Ratnadeep Supermarket, Telangana 500016
Cost: INR 200/-
Registration Link: https://bit.ly/2QsC6Aw
Speakers: Ravi Kiran, Smart Telugu Founder, Digital John, Online Marketer at Gurukul Ventures LLP, Samuel, PPC Expert
Host: B John
Timings: 2:30P.M - 5:30 P.M
City: Vishakapatanam
Venue: Platinum Jubliee Function Hall, Opposite to A.U Distance Education, Chinna Waltair, Visakhapatnam
Cost: INR 500/-
Registration Link: https://www.instamojo.com/tsudheervarma/digi-idols/?ref=store
Speakers: P. Ratnakar (SEO Specialist) , G. Rakesh(Founder UBnet Solution), K. Mojesh Kumar(Content Marketing Specialist), P. Vishnu Vardhan (Digital Marketing Executive & Founder at LIRC Digital)
Host: P. Vishnu Vardhan
Timings: 9:30AM - 5:00PM
City: Nagpur
Venue: dr. ambedkar institute of management studies and research nagpur
Host: Neha Dhakate
Timings:12 P.M - 2 P.M
Contact Number: 7030107484
City: Jaipur
Venue: Anand Incubation Centre, Bapu Nagar, Jaipur
Cost: INR 100/-
Registration Link: https://goo.gl/forms/Qon4youEJemrzQjC2
Speakers: Rishee Miglani, Vagisha Arora, CA Manish Balani
Host: Hardik Lashkari (Technovation)
Timings: 3:00 P.M - 5 P.M
City:Calicut,Kerala
Venue: Woodies Bleisure Hotel , Palayam ,Calicut
Cost: INR 200/-
Registration Link: https://bit.ly/2QLsLmt
Speakers: Tasvy,Sana Khader,Ashraf,Ashwathy
Host: Ashraf ( Hawksee digital solutions Pvt Ltd)
Timings: 2:00 P.M - 6:00 P.M
City: Lucknow, UP
Venue: UP Press club , lucknow, UP
Speakers: Ashish Shukla
Host: digitalashish.com
Timings:2:00 P.M - 2:30 P.M
Contact Number: 8840036331
City: Bangalore
Venue: 91springboard (7th Block, Koramangala) 4th Floor, No 22, Salarpuria Towers-I, Hosur Road, Koramangala
Cost: INR 600/-
Registration Link: https://bit.ly/2PvfrOk
Speakers: Saurabh Choudhary - E-commerce Expert, Amar Krishna Jha - Founder Skillbar
Host: DM Confernce
Timings:9 A.M – 6 P.M
City: Udaipur
Venue: The Chocolate Room, Madhuban
Cost: INR 100/-
Registration Link: https://imjo.in/6yZ7pU
Speaker : Surbhi Jain Founder DIGICATION
Host: DIGICATION Team
Timings: 11 A.M - 1 P.M
Contact number : 8854857019