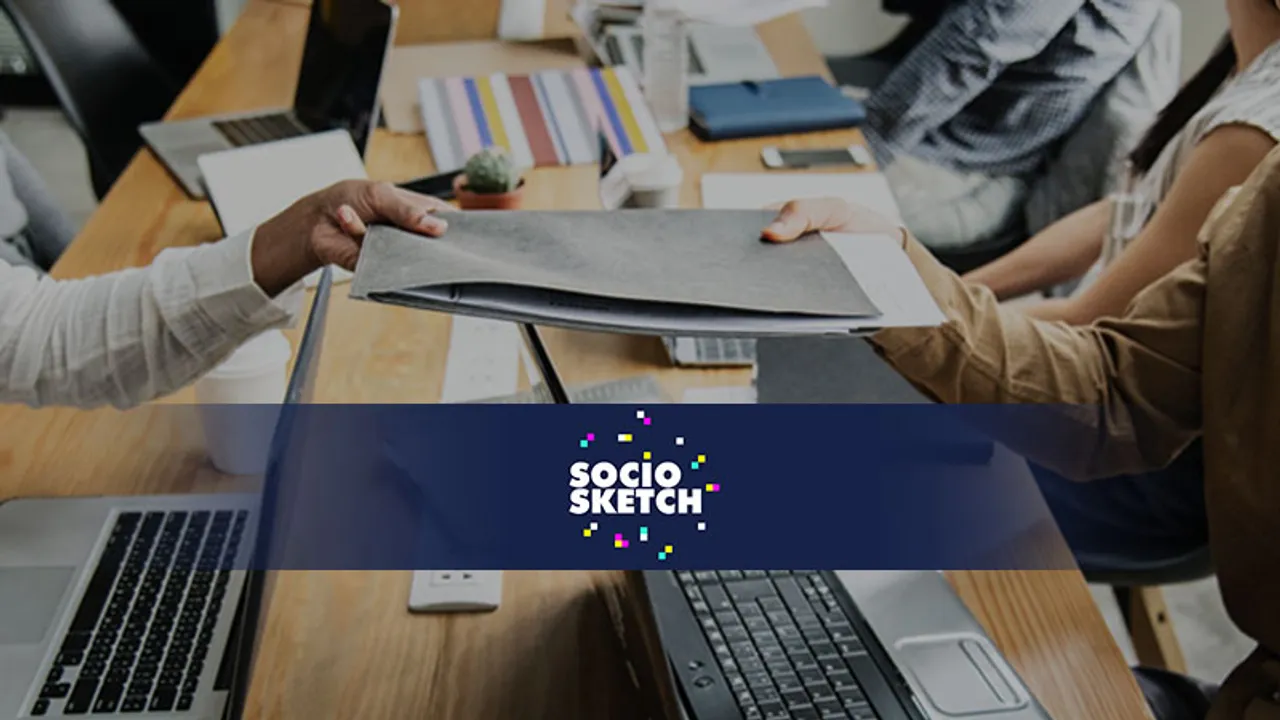 Who are we?
We're Socio Sketch, a boutique marketing solutions firm, with a focus on all things digital. With us, it's all about pushing the envelope, starting conversations, DOING THE NEW. That's the philosophy with which we attack each brief.
Our core team
Sunil Agrawal leads the branding, campaign and web development for SocioSketch. He has about 8 years of experience within web, digital and social media. It's hard not to be impressed with his tenacity and a long list of self-taught digital skills.
Ankisha Rana works on developing relationships with clients and also takes care of marketing strategies and graphic design. With a vast experience in client servicing, designing and account management, she makes sure that marketing approach is relevant, proactive and of a high standard.
Joey Pathak is an experienced creative visionary who has plied his multi-media communication skills for some top global brands across industry verticals. As a true digital media connoisseur, he brings a very new and unique perspective to the team.
Anantshree Bist leads the design team. Before joining Socio Sketch, he worked as a freelancer for a variety of clients ranging from smaller, independent start-up companies to multi-national organizations. His in-depth understanding of digital design and functionality is the driving force behind our visual work.
What's in the name?
With Socio Sketch, we wanted to focus on the social impact & salience of a brand. And hence the name.
An alternate legend tells that we already had clients on board before the company was even incepted, and it was mad rush to have a legal entity that could raise invoices. That is not our official line and should be ignored for all purposes.
What we do?
Digital Transformation. Inbound Marketing. Social Evangelism for Brands. Long Conversations over beer.
Why we do it?
When we started Socio Sketch the question that we faced wasn't 'Why?', it was 'Why Not?' As the previous statement suggests, this was a well-thought out decision which had almost nothing to do with alcohol.
Having pursued individual careers for over a decade in various fields of marketing (traditional, buying & planning, advertising, digital, social, events etc.), we decided that it was time to ply our trade without the filter of management layers on both the agency and client side. A risk that seems to be paying off.
How we evolve?
There is no education better than on-the-job-training. With evolving demands, tougher briefs and ambitious solutions being the order of the day, we have to be light on our toes and make sure we keep ourselves ahead, if not at par with the trends.
Social responsibility in social media
The biggest reasons that the three partners came together to form the agency were a shared belief in integrity, transparency and the aversion to anything that can be construed as questionable. This also happens to be one of the biggest reasons the agency has survived. Conflicts in creativity are welcome, integrity, not so much.
Need of the hour
Platforms need to be more transparent when it comes to analytics. Right now, the concentration of power in the hands of the big corporates means that we're handicapped by the one-way flow of data. If digital is to survive in the long run, the measurement mechanisms will have to go the print and television way- in the hands of an independent, autonomous industry body.
We learned the hard way
That briefs that you thought were in your pocket have a tendency of slipping out if you aren't careful. Get that signature on the contract.
Did we just share that?
So far, we have managed not to have that embarrassing sit down with the client where you need to explain the faux-pas. Following processes has its advantages, and our emphasis on sharing digital promotion plans with a client in advance, has helped us immensely in avoiding such situations.
They work with us
Songdew.com, Chrome DM, Roland India, Global Art Hub, Bargain Bro, Tokla Tea, Ekanya, Paisley Pop Shop and Creative Chamber.
Industry as we foresee
This industry, like every other industry in the past, is evolving, throwing up new challenges, new solutions, and new avenues for growth. We're eager and excited to be fellow travellers on this journey.
A day without Internet
Would be the onset of dark ages. Although, it would be a welcoming change to detox and catch up on some much needed sleep.
Lastly, are you hiring?
We are always on the lookout for creative people.