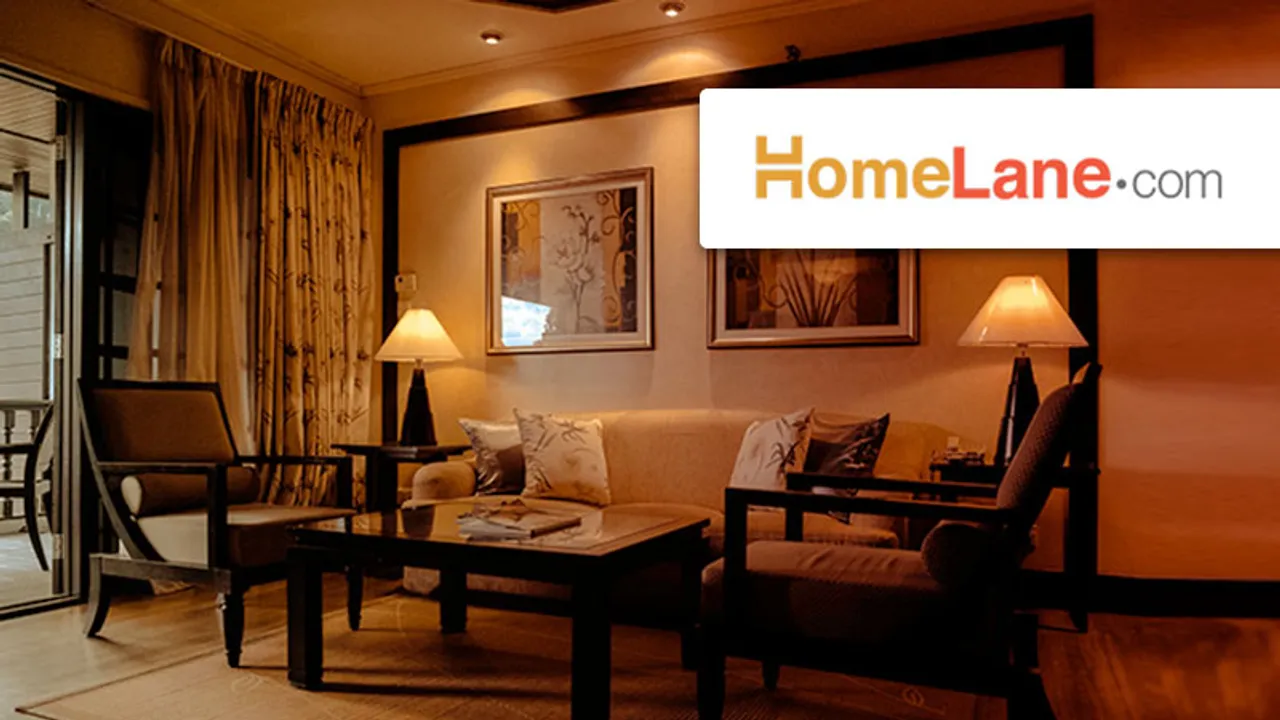 HomeLane.com announced its new tagline as part of its rebranding process: 'Interiors Made Easy'. Appoints GroupM for Media and Famous Innovations for Creative Responsibilities
The consumer insight that drove the tagline change was that buying a home was hard enough given the tedious process riddled with unpredictability, false promises and unsatisfactory results, but setting up a home didn't have to be.
"HomeLane aims to eliminate hurdles in the home interiors process by making it highly personalized, predictable and pocket-friendly. Since we are building the home interiors category in the consumer's mind, we chose to go with something that describes our business and what we stand for instead of going with an emotional line of thought. The purpose is to get people to understand who we are and what we do" says Tanuj Choudhry, Chief Business Officer of HomeLane.com.
Tanuj adds, "The goal of going into the market with the brand campaign is to create a relatable brand identity for potential consumers. With GroupM and Famous Innovations are our partners, we are excited to launch the brand across India's top 5 cities and make HomeLane the go-to player for home interiors".
Commenting on the partnership, Raj Kamble, Founder & CCO of Famous Innovations says, "HomeLane is a brand with tremendous potential and we are excited to have joined hands with them at this defining stage in their journey. Setting up a new home is a once-in-a-lifetime momentous occasion for most people, and by promising personalisation, affordability and convenience, HomeLane is solving a crucial problem for consumers. The brand team is a passionate, ambitious and dynamic one, and we saw great synergies in both our company cultures. We look forward to the days to come."
Further, Sam Singh, CEO of GroupM South Asia said, "We, at GroupM, are very excited to partner with the Homelane team in their growth and expansion plans. We are geared to create cutting edge solutions and customize our existing array of products to pair up with Homelane's futuristic outlook"
The company plans to break into the market with the latest positioning through its brand campaign in January 2019. HomeLane has appointed the renowned Famous Innovations and the leading media agency, GroupM to take care of the same. These agencies have the mandate of launching HomeLane's first ever brand campaign with digital as the lead medium while using other mass communication mediums.
HomeLane.com is a pioneer in organised online home furnishing market and offers an industry first 45-day delivery guarantee for fixed furniture. HomeLane is backed by marquee investors like Accel Partners, Sequoia Capital, RB Investments, Aarin, Growth Story and Baring PE.