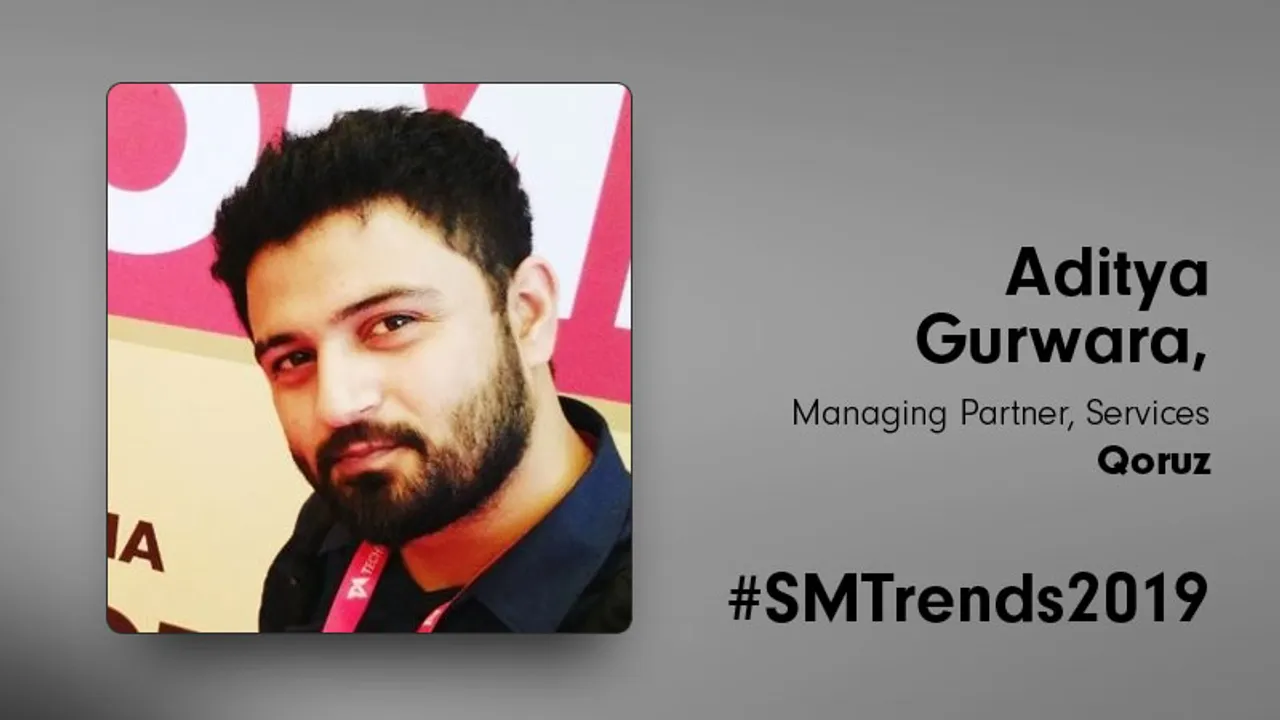 Influencer Marketing has been the talk of the town this year. Aditya Gurwara, Managing Partner - Services, Qoruz shares Influencer Marketing Trends 2019 to look out for this year.
A lot has happened in the field of influencer marketing this year. Some for good and some for bad but it's safe to say, that even with a long way to go still, the market is moving forward. There are various things I can predict for the next year.
Brand - Influencer Relationships 
To begin with, influencers and brands will begin having stronger connections and relations with one another v/s a single post-single campaign promotion. Brands and influencers will work in tandem to bring out content that resonates with the audience in a natural way.
Performance
Followers will no longer be the only consideration metric; real reach, impressions, and engagement will also be crucial. A lot more of the market (depending on the product nature) will work towards performance. The actual number of sales or visits from each interaction with an influencer and the kind of performance they can provide to the brand will also be studied.
Third-party analytics and tools
A major shift will be towards third-party analytics. Not just during single campaigns but from much before. There will be considerable focus on deep diving into the influencer's audience to understand its demographics and check whether the influencer fits the brand ethos and intended target market or not (gender, location of the target market etc.).
Analytics based on third-party verification of each influencer on multiple fronts will be done to test their authenticity. Brands will also focus on influencer mapping to avoid engaging with influencers who are also being used by competition even if for a single campaign, which in turn, will lure loyalty.

Emerging platforms
Another big avenue that is often discussed is platforms. While platforms like Instagram, Twitter, blogs, and YouTube will still be at the forefront; new emerging platforms like TIK TOK will also come into consideration for marketers depending on their target audience.
Regional Content creators
It should also to be noted that with the internet audience growing at an exponential rate and mobile-first internet users joining the millions, influencer marketing strategies to target tier 2 and tier 3 markets will become bigger. Regional channels and vernacular targeting via influencers will also come into major consideration.
One interesting change to observe will be the audience understanding and identifying trends. We've seen and worked with influencers who have in-depth knowledge about products and what the audience wants especially with the questions they answer on DMs and personal messages on their multiple platforms to their followers. Brands will look to such influencers for research purposes, to identify trends in the market and inevitably help in business decisions, for example, in the makeup and skin care category (this would apply only to a few key fields).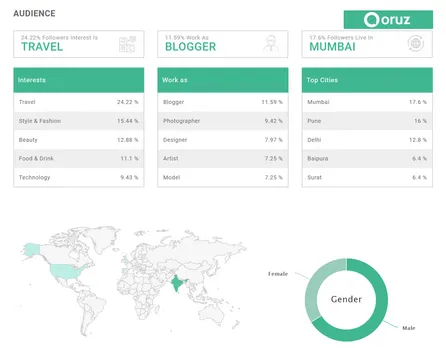 All in all, it is going to be a very exciting year ahead with new challenges and new tech making the space dynamic and ever-evolving. My final prediction for 2019's influencer marketing is transparency. Transparency when it comes to the audience and transparency when it comes to performance.