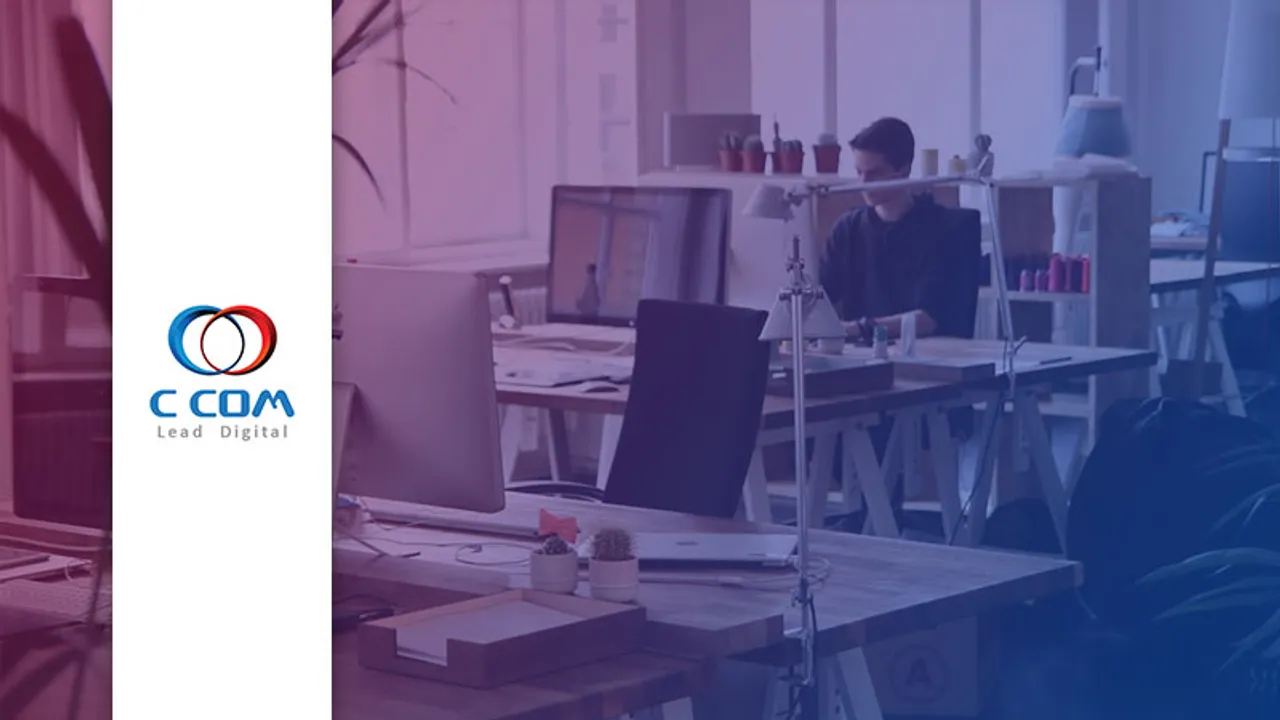 Who are we?
C Com Digital (Creative Communications), is a full-service Techno Digital Marketing Agency in Mumbai and was founded in 1998. The company caters to the entire spectrum of digital marketing services for B2B and B2C customers.
It essentially focuses on the digital publicity of brands by tightly integrating brand communication strategy, Influential video content creation and curation, digitally connected events promotion, digital public relations, AI enabled online ads and distribution of the content via online channels including social, search and OTT.
Our clients primarily include higher-rung companies belonging to various industries. Some of them are Times Now, Edelweiss, Tata Interactive Systems, Tata ClassEdge, Asian Heart Institute, Anunta Technology Management Services Pvt. Ltd, Blue Cross Laboratories Pvt. Ltd, We School, Outlook Publishing, Southern Health Foods Pvt. Ltd (Manna), Ram Ratna Group, and Globus to name a few.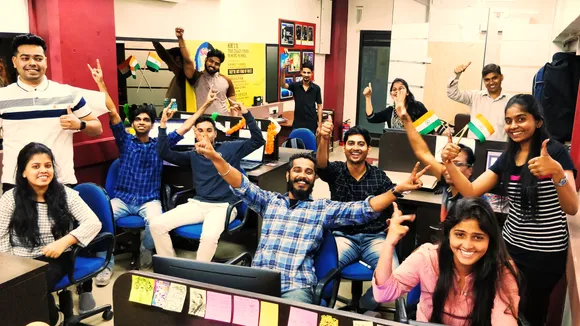 What's in the name?
C Com means Creative Communication.
Creativity is important for marketing communication and Content is the core of digital media communication. Be it for the website, E-Commerce portals or for Social Media, Search Engines, blogs or Videos.
Com also represents .com of internet-focused technology companies.
Therefore it represents a Technology company with Creativity and Effective communication required for new edge marketing.
We also wanted a name to be very short so it would be easy to remember
What we do?

The critical experience gained over the last two decades has enabled C Com Digital to offer web services like online software development (Intranet, Extranet, and Online Portals), website development (corporate websites, e-commerce and product websites and microsites), Search Engine Optimization (SEO), Search Engine Marketing (SEM), Social Media Optimization and Marketing (SMO & SMM), Online Marketing, and mobile application development.
Why we do it?
I always had a desire to start and grow a business of my own, which came naturally to me as I hail from a business family. My desire steadily ascended while I was studying in the United States in 1995. It was a period when the Indian IT industry began booming as many startups began operations. At the time, Amazon.com started growing in US, while TCS, Infosys, and Wipro grew many folds in India prior to the turn of the millennium. It was then that I decided to start an IT company and outsource work from US to India.
Having said that, there was one particular incident which struck a chord with me. There was a large office group level meeting where they showed the organogram – the company organization chart. Our name as engineers was at the bottom of the page. This was hurtful to me. I had already decided that I'll return to India, but this particular incident led me to decide on a  date – and that was 31st December 2000. It wasn't an easy decision because I had settled well in the States; I was at the peak of my game, with a high salary and all facilities. However, my mind was set on returning to India and that moment was instrumental when I look back upon my journey.
How we evolve?
Our expansion plans involve venturing into 'Video First with AI technological development' – a collaboration with consumers, where apart from watching videos, they become active participants in it. The way in which we receive and process information and express ourselves is in transit; from text to video. It only makes sense to align with social media because it has eased consumption and broadcast of video content. We are thus focusing on the digital publicity of brands by integrating Content Curation and Creation, influencer marketing, digitally connected events, digital public relations, and distribution of varied content via online channels including social, search, and Over-The-Top platforms. We have partnered with 500 leading YouTube channels and YouTubers, but our plans are consistent in increasing this number.
We are also evolving by using Artificial Intelligence (AI) in the true sense of the technology. Our background, expertise, longevity, and technical nature allows us to understand and harness the possibilities and application of AI in our techno digital solutions.
Social responsibility in social media
As Digital Media Works Agency, we not only distribute content on social media but also meticulously curate and create digital content for our clients. This makes it immensely crucial for us to be ethical in each process of content development, whether it is in the format of a text, photo, or video. We have the huge responsibility of creating content that is influential, engaging, and inspirational. Thus, we completely avoid content that can be debilitating for even the smallest minority of audiences.  Our creative team ensures that we derive relevant scripts that meet altering interests which will be appreciated by both broad as well as niche target audiences, without causing alarm to either.
Need of the hour
TV, Mobile, and Internet media have merged. The genrer's are consuming media on mobile platform. OTT is a preferred choice. The marketing communication needs to address the need of the hour and integrate the media mix as per the requirement of the market.
We learned the hard way
It is advisable to first establish the fundamentals in place with respect to both thought and action. A strong base will ensure the sustenance of business. In addition, though a constant eye on growth is both positive and recommended, it must not be at the cost of sustainability. An architect can only look upon expansion when the pillars of a fort are firmly in place. Apart from this, an entrepreneur or business must have immense belief, focus, planning, and action. They are equally and coherently crucial for success. A high regard for these ideals will inevitably create an unstoppable force.
They work with us
Our clients primarily include the higher-rung companies in various industries such as Times Now, Edelweiss, Tata Interactive Systems, Tata ClassEdge, Asian Heart Institute, Anunta Technology Management Services Pvt. Ltd, Blue Cross Laboratories Pvt. Ltd, We School, Chintamanis, Outlook Publishing, Southern Health Foods Pvt. Ltd (Manna), Ram Ratna Group, and Globus to name a few.
Industry as we foresee
The ability to implement technological developments into business processes will dictate the state of the Indian social media industry in the coming years. The deployment of AI, Augmented/Virtual Reality, Voice Search, Micro moments, and Video content is expected to catapult the Indian industry to unforeseen heights. In addition, social media consumption will become more personalized and engaging than ever before. Companies that fail to tap into these evolutions will perish. It will therefore become crucial for startups (in particular) to establish a strong base of acquiring and applying technology like analytical tools and machine learning to catch up with reputable agencies.
A day without Internet
A world without internet is unfathomable. It has become more than a habit; it is an addiction. However, livelihoods are based on the Internet of Things allowing people to earn their bread and butter through it. Hence, a day without internet has the potential to topple the world upside down. It can lead to a very sad state of affairs for many, but I'm sure that certain elders will cherish the particular day. Hence, the predictions can be on both sides of the spectrum as it all depends on the circumstance. For instance, some may be unable to transfer money to their loved ones who are probably in grave danger, but others who do not have any worries may decide to go camping, fishing, trekking and other bonding and recreational activities. The possibilities are limitless.