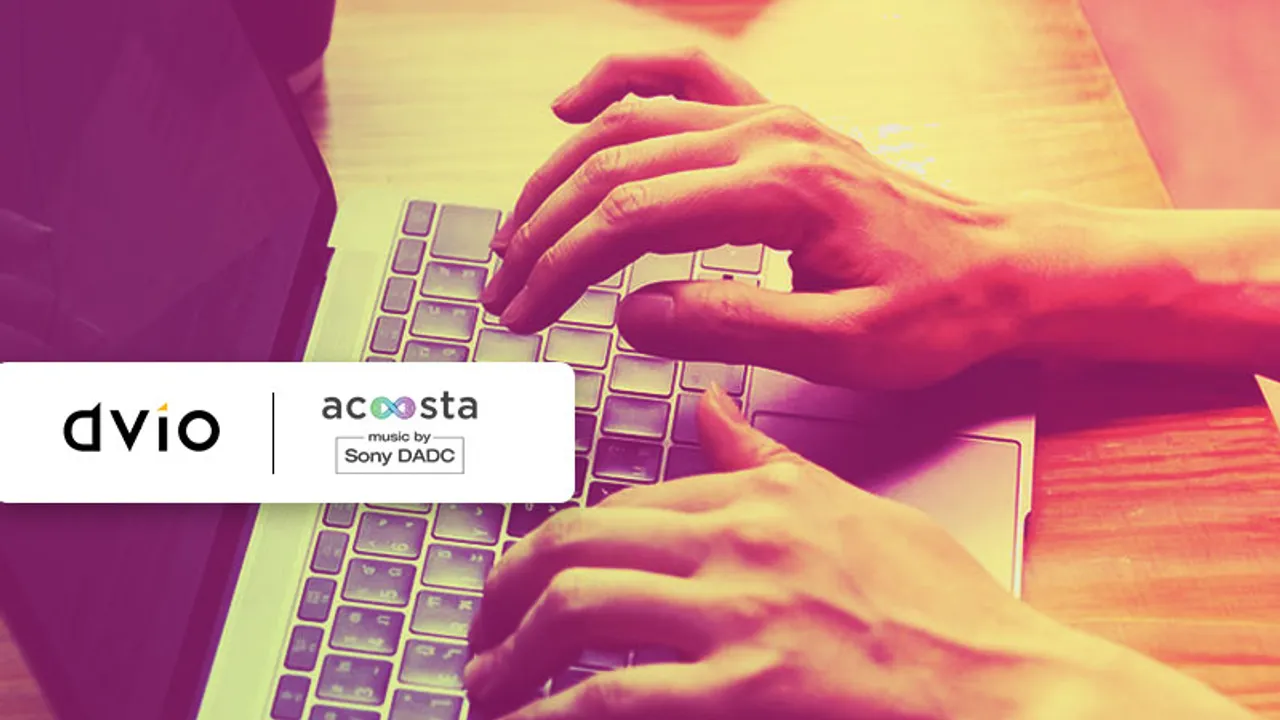 Acoosta Innovations — the company revolutionising music consumption - has chosen DViO Digtal as their creative and digital marketing partner.
DViO's mandate is to provide strategic recommendations and build a strong communication and digital touch-point strategy to drive business results in addition to providing the right creative activations and product strategy.
Acoosta Innovations has launched its first product, Acoosta Uno through a strategic association with Sony DADC, the world's leading music content provider. Acoosta Uno is a new-age multi-functional music system with high fidelity acoustics, super-curated pre-loaded music and Karaoke capabilities. It not only allows for an immersive and uninterrupted music listening experience in any environment but also enables consumers to record their own musical creations on the go, and they certainly live up to their signature "You're never without a song"
Sowmya Iyer- CEO and Founder, DViO Digital said, "Acoosta UNO is a one of a kind product with a huge potential. The use of the product in different situations, its ability to bring friends and families together and create some fantastic moments with music — is what really excites me. With Acoosta UNO — one is never without a song for any situation. Internet or no internet.
Acoosta also helps DViO add a new dimension to its portfolio of entertainment clients. An audio product is an interesting addition for DViO's portfolio which spread across Star TV, Hotstar International, Gaana.com, Vyrl Originals by Universal Music."
Akshay Vasta, Chief Marketing Officer, Acoosta Innovations added, " The quirky creative minds of the DViO team are exactly what we need to bring out the versatility of a product like Acoosta UNO, we can't wait to dive into it with them."