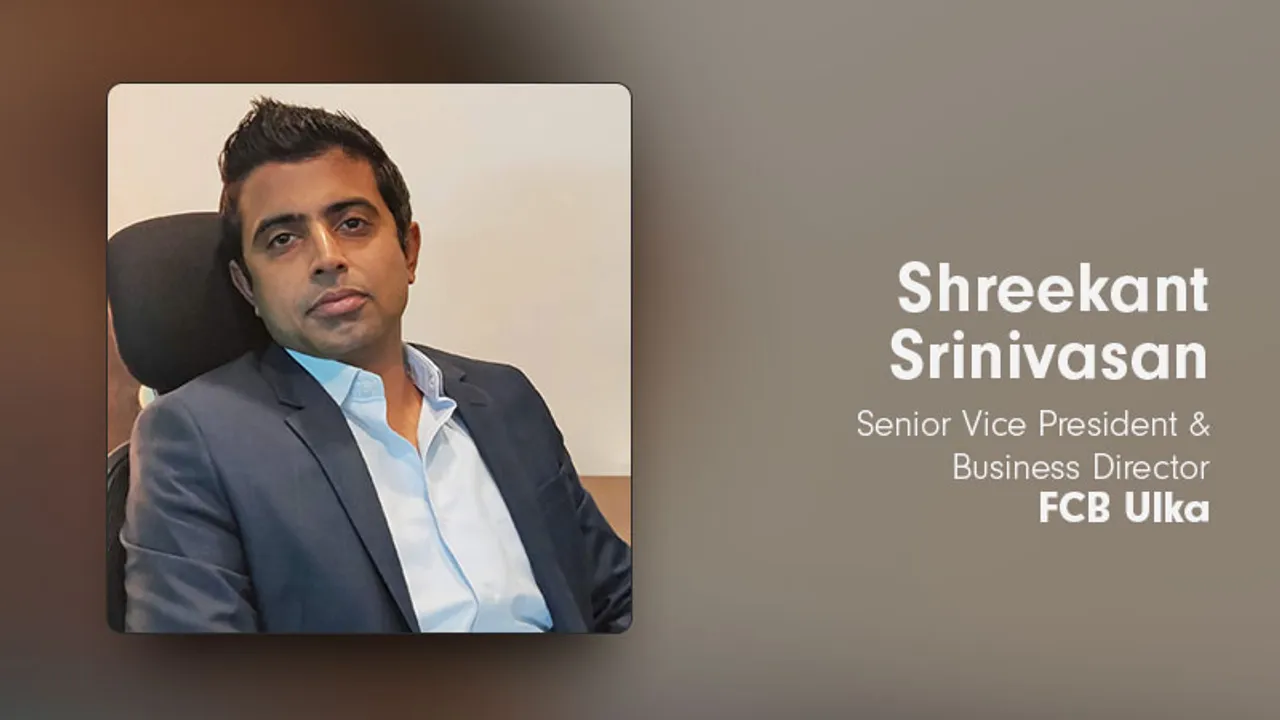 Adding muscle to the Delhi office, FCB Ulka recently announced the appointment of Shreekant Srinivasan as Senior Vice President & Business Director.
In his role at FCB, Shreekant will be heading iconic brands, like Horlicks, Hero MotoCorp, Hamdard along with Boeing.
With a career spanning almost 20 years, Shreekant has worked across agencies like BBH, Leo Burnett, McCann Worldwide and Wieden and Kennedy in leadership roles. He has played a key role in launching new offices, building cohesive teams and managing some illustrious brands such as GM, Tinder and Royal Enfield to name a few.
Commenting on the appointment, Debarpita Banerjee, President North, and East, FCB Ulka said, "Shreekant has a proven track record of leadership, advertising flair and business growth. He will be heading a lion's share of this ever-growing branch at FCB. We are excited to have him over and are confident that he will lead this business with bigger better NEVER FINISHED ideas on our brands."
Speaking on his new role, Shreekant said, "Sometimes things just click. I met Debbie after ages over a cup of coffee when she passionately spoke about the group's vision and a role that looked too exciting to not take up. With its legacy of doing culture-defining work being reflected in the recent campaigns like 'Sindoor Khela', FCB looked like the right place for my future exploits. And here I am, looking forward to partner FCB in its next phase of evolution."