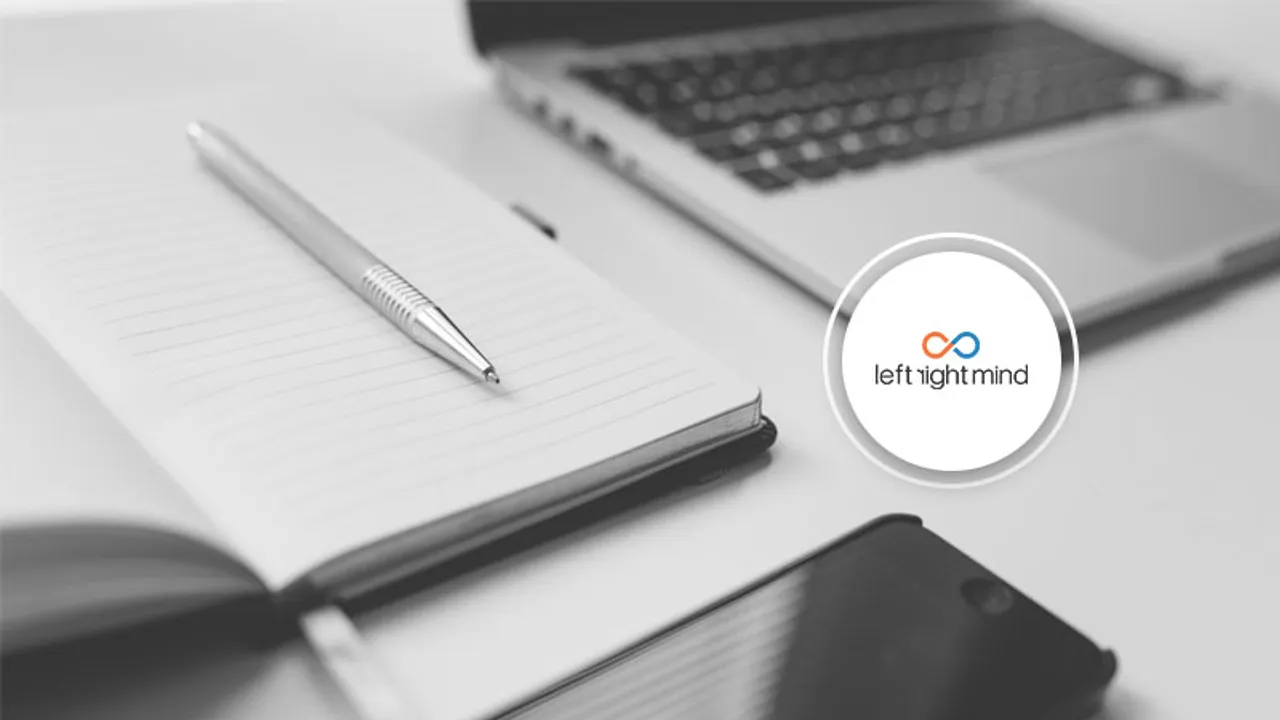 Who are we?
Left Right Mind is a design, technology & digital consulting firm providing end-to-end business solutions across web & mobile platforms and is based out of San Jose, California & Pune, India.

We are a unique blend of conservative and contemporary. We bring with us our own knowledge and set of experiences, but what binds us together is our passion to resolve and our need to discern the 'why'. We are strategists, designers, technologists, marketers, and innovators united by the passion to create unquestionable value
What's in the name?

More than we give credit for. At least in our case. Our name is our brand. It is where the why begins. Taking its inspiration from the functions of the right and the left side of the brain our name essentially conveys that Left Right Mind is the place where Logic and Creativity meet and accomplish the uncertain.
What we do?
we strategize by connecting your idea to the requirement, your investment to your business, your risk to your mitigation and your customer to you.

we provide custom solutions for human sensibilities & sensitivities using the best of design and technology.

we market the message on the digital medium and help build a brand equity.
Why we do it?
left right mind was conceived from the realisation that we as humans embody the intersection of logic & intuition, and this intersection creates infinite possibilities which can, in turn, create chaos.
our sense of purpose and joy comes from distilling clarity from this chaos -  much the same way our left and right brain collaboratively brings the rational & creative together.
How we evolve?

Our evolution was as organic as our move into the Digital Marketing space. We started out designing and developing Apps and Websites, which is when we realised that all that we do is naturally driven by user experience combined with behavioural economics. This armed with the insights we gained while servicing our clients helped us figure out not just what to market but also how to market to a specific mindset. Helping our clients build a digital presence was then the most logical next step.
Social responsibility in social media

Responsibility has a very close association with another word - Repercussion and this association has never been more apparent than in the digital space. When you speak on behalf of a brand, sensitivity and sensibility are two attributes that are essential. We all have a certain responsibility when it comes to our conduct on Social Media but it multiples when we represent a brand and it's ideology; where the impact and outreach is much larger.
Need of the hour

A business solutions company providing digital marketing services. We have the expertise and the experience, but most importantly we have INSIGHT into the what, why, how, when and where of a consumer's mind.
We learned the hard way

We started out as a mobile first company that today boasts of having provided business and technical consultancy and solutions services to some of the biggest names in the IT and BFSI sector; and we managed to do that by learning it the hard way. The psychology of a user evolves each passing minute. There is no tried and tested guidebook. In an industry that solely functions on something as volatile as the human mind, hard way is the only way to learn.

Did we just share that?
At a pitch meeting, an admin exec comes and asks us and the client if we would like tea, coffee, etc? We say "tea please, thank you" while the client says "green tea". The admin checks his tablet, pauses and tells the client, "sir, at your level green tea is not authorized". We genuinely felt bad for the client and did everything in our power to not laugh and let it go. We lost the deal.

They work with us

From conglomerates to start-ups, from BFSI to fashion we have covered 15+ verticals in a short span of 5 years. We have fewer verticals (in our mind) because most of our clients are recurring. They come back to us because no matter what the engagement we cease to be vendors once we begin work; we become thought partners. Our approach to solving a problem begins with viewing the problem inside out, allowing us to being on the inside and thereby helping us provide holistic and scalable solutions. Left right mind is inflexible in its need to provide value and it is this need that reflects in the solutions we craft, and compel our clients return to us. .

Industry as we foresee
it's noisy and more of the same thing. the industry is ripe for innovation and the modern customer is looking for value and not deals. companies that can find the right balance between their efforts to acquire new customers and their efforts to retain their existing customers are building equity for the longer term. regionalization is ever more important as more of the rural gains access to the digital medium. one size never fit all, never will fit all.

A day without Internet

For a company servicing clients outside it's city, internet is an important facilitator. And a day without it could be unsettling, but we have enough on our plate (and mind) to ensure that it is not a roadblock. A day without internet is the day we allow the collision of our right and left brains and also the day that has seen some of the most productive brainstorms and best ideas.

Lastly, are you hiring?

Yes. Left Right Mind's process is its people and we are always on the lookout for people who could add value to what we do.

You can check out our current openings here.