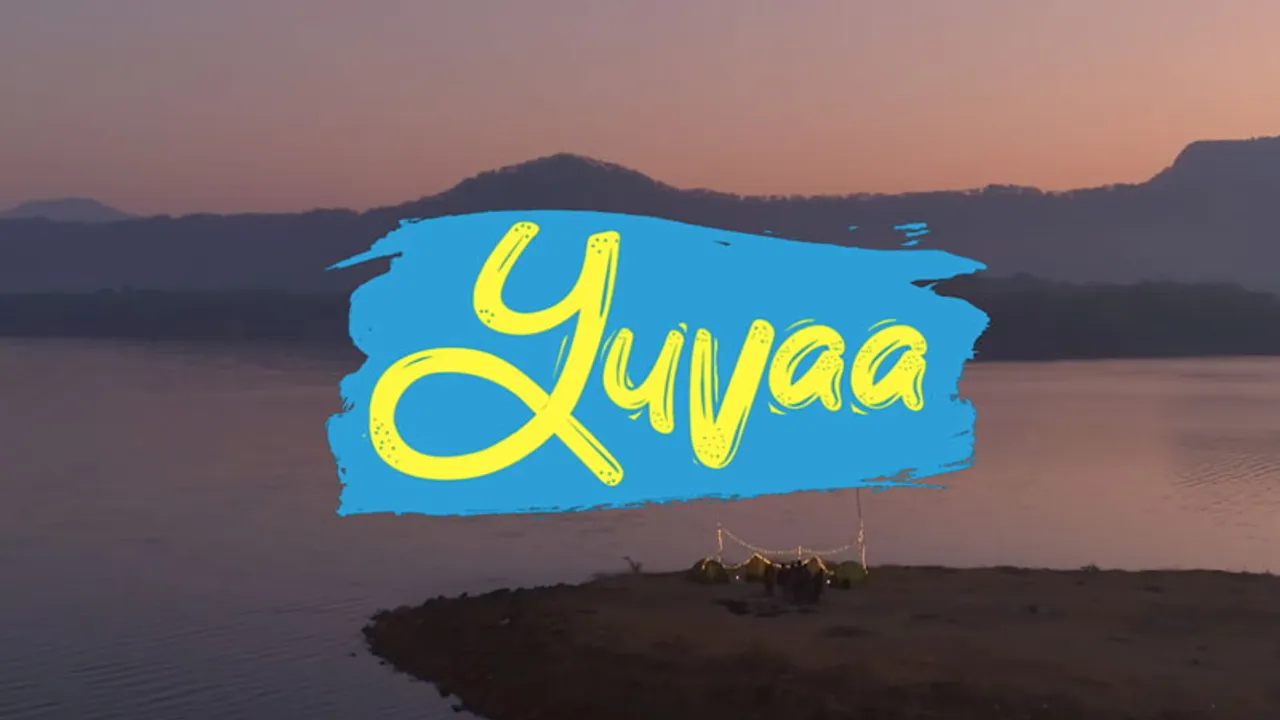 Amritpal Bindra, Anand Tiwari and Nikhil Taneja, the producers and content creators behind – Bang Baaja Baaraat and more have come together to form a youth media company for purpose-driven content, "Yuvaa."
"Yuvaa" will be a platform that listens to, engages with and shares the stories that bring young India together, to create a community of empowered 'yuvaa'. It will create and curate original, accessible and entertaining stories of, for and by the youth of India across genres of non-fiction and fiction web series, docu-series, talk shows, podcasts and short-format on all digital and social media: YouTube, Instagram, Facebook and Twitter @weareyuvaa.
In year one, Yuvaa will put out over 1000 minutes and 100+ pieces of original content for free, focusing on some of the most pressing issues, struggles, challenges, aspirations and dreams of young India. From mental health and self-care to gender equality and LGBTQ inclusivity to identity and self-expression, the platform will tell emotional, empathetic, enriching, empowering and entertaining stories of young people that haven't yet been told in mainstream media. Yuvaa believes that 'Every Story Matters' and its tagline explains its inherent philosophy: 'We, The Stories'.
The stories that Yuvaa will produce, share and tell will come from insight mined from a pan-india road-show, where the young team behind Yuvaa is traveling across 30 cities including Shimla, Port Blair and Guwahati to meet, hear and talk to students in 100+ colleges and understand their stories in their own words. Yuvaa is also holding open mics in every city, in the first-of-kind, largest pan-India storytelling on-ground series, called 'Main Hoon Yuvaa', where the youth is being encouraged to share their stories in any form of self-expression, so Yuvaa can share them authentically on its platforms.  
Content is only the starting point for Yuvaa, and the goal is to understand the issues of young India through qualitative and quantitative research, to be able to make the world a better place for young Indians. Across its pan-India road show, Yuvaa is also doing a quantitative survey and shooting a documentary on young Indians born in a world post-technology and the mental health and identity issues they face.

For this documentary, Yuvaa was selected among over 2,000 applicants from across the world to receive the Goalkeepers Youth Action Accelerator award and grant.The award is part of Goalkeepers, which is a multi-year campaign dedicated to accelerating progress towards the United Nations' Global Goals: using powerful stories, data, and partnerships to highlight progress achieved, hold governments accountable and bring together a new generation of leaders to address the world's major challenges.
Says Co-Founder and CEO, Nikhil Taneja, "By 2020, India will be the world's youngest country with 65% of its population under 35, and an average age of 29. A new generation of young Indians will take our country into the future, but their stories are largely untold, unheard and under-represented in our media, and we have very little understanding of the identity and mental health issues they are going through. We have formed Yuvaa to be a mental health positive platform and community that listens to and shares authentic stories of young Indians so they feel more represented and less alone. Because their stories matter."
Says Co-Founder Amritpal Bindra, "It's an extremely proud and grateful moment for all of us at Yuvaa to have embarked on this journey which has been filled with learnings, experiences and real impact. The idea of creating entertaining and engaging content that deals with issues like mental health, body positivity and identity is fascinating and challenging in equal measures. Yuvaa is an opportunity to create a community that unites young India in a way that has never been done before. This also brings a huge amount of responsibility on us to create a positive equal and conscious community. "
Says Co-Founder Anand Tiwari, "The content of Yuvaa will be by, for and from the youth themselves. We aren't coming from a 'preachy' place, where we will tell the audience and they will listen. Yuvaa is a platform where we are the listeners too and every young Indian is a storyteller."