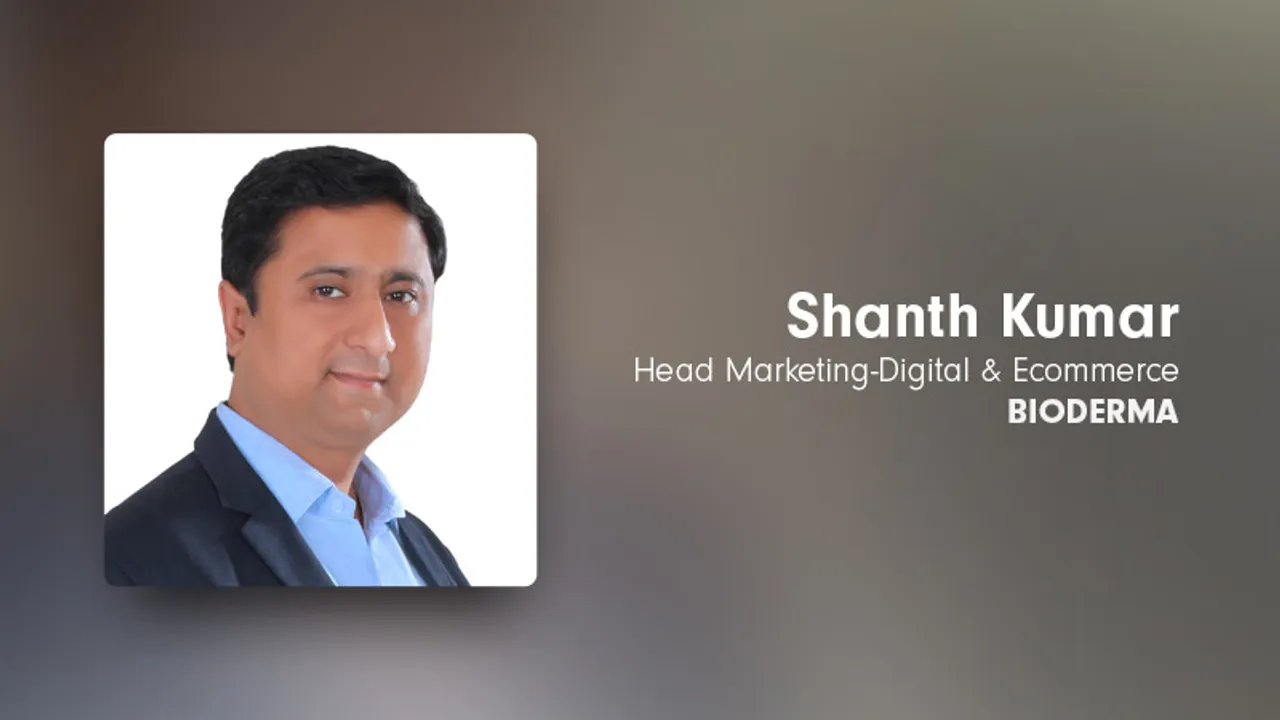 French skin-care brand, BIODERMA, has announced the appointment of Shanth Kumar as the Head Marketing-Digital & Ecommerce.
In his role, Shanth Kumar is responsible for building and driving digital and e-commerce strategies, both long-term & short term while also initiating digital transformation at an organizational level. Kumar's experience would be highly leveraged for reimaging BIODERMA's business in the digital age as well as responding, adapting and improving the consumer experience.
With over 12 years of extensive Omnichannel experience, Kumar has been able to build his expertise in handling brand strategies for premium and luxury categories. An MBA in Marketing, Kumar has earlier worked with multinational firms like Dell India, Diageo Plc and Sebamed, where he has handled various roles. His competencies include developing and managing P&L, brand management/strategy, digital marketing, innovation, consumer insights to arrive at business/brand solutions.
Commenting on his appointment, Shanth Kumar, Head Marketing-Digital & E-commerce at BIODERMA says, "Joining the organization gives me an unparalleled opportunity to work in a globally competitive digital environment and build a strong platform for the firm. At BIODERMA, I look forward to introducing advanced digital experiences for better decision making as well as supporting the team with robust technologies for superior organizational performance."
Shanth has been awarded as a Distinguished Leader of the Year - 2018. He was also awarded by India Book of Records - 2017 and was recognized by Tetrapak for product innovation in the Spirits industry.