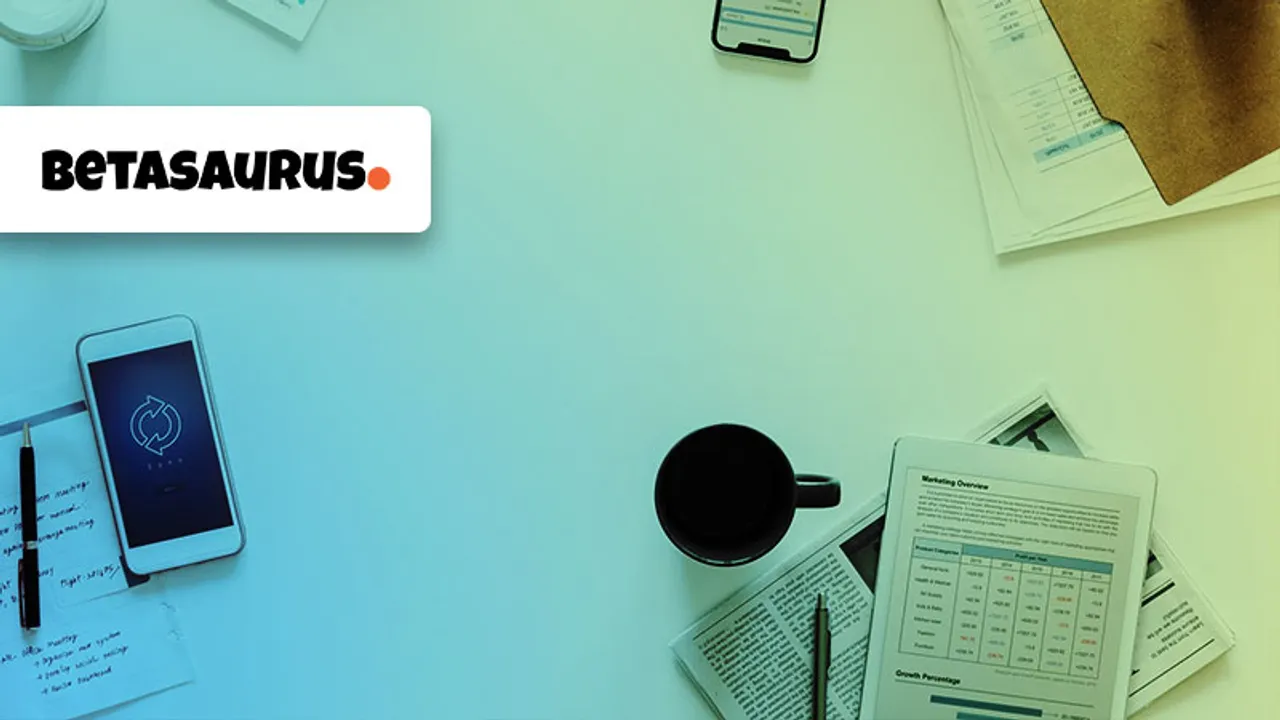 Who are we?
Betasaurus is a Startup & Digital Marketing Agency based in Jaipur. It was founded in 2017 with an aim to help Startups scale. By choosing to help startups, we mean affordable solutions for everyone out there. We work with businesses around the world to help them unlock their brand's potential and we specialize in SEO, Branding, Web Design, Social Media and everything that helps a business to scale.
With 90+ Clients, 200+ Projects, 4.9/5 Average Ratings, and a 100% Success, we started with a mission to help businesses discover their potential. We've achieved these numbers in a very short span of time and we aim to grow higher every year.
What's in the name?
Betasaurus is all about Startups and Marketing. We're a team of creative people and we come from a background of Marketing. We wanted a unique and altogether a name that strikes as something that reflects creativity, That's where name Betasaurus came from.
What we do?
We work with Businesses to help them discover their potential.
We specialize in:
Digital Marketing SEO/SEM Branding Content Marketing Advertising Social Media Marketing Affiliate Marketing Development Web Design Business Software Development App Development Video Marketing
We also offer Ninja Services that includes unlimited marketing and development for those who don't settle for less.

Why we do it?

India is growing, Startups ideas are being implemented at a unprecedented rate. With this evolving industry, the market has a promising potential growth that is and will grow higher and higher every year. With that said, everyone needs some kind of help to grow, and that's where Betasaurus comes at the rescue.
How we evolve?
It takes months to build campaigns for the industry that can change overnight. So one has to keep up with the trend, make sure they work and deliver the best and updated. Betasaurus has been working really hard to keep with that pace.
Social responsibility in social media
When you're running a business, everything is about Brand Identity, Online Reputation and the good relationship with your customers.
Now that everything is so transparent and all concerned parties are exposed to all the information, one needs to be original, be omnipresent, don't feel shame to market their company/business, make sure their message is loud and clear.
Need of the hour
As said, Industry is evolving day-by-day and trends change overnight, we draft our process and try to keep pace with the industry. Brands often fail to deliver the right message to the right audience. Betasaurus is building internal capabilities for the same.

We learned the hard way
Betasaurus started with just 1 client to 90+ clients today, with times when not a single client in a month to managing 25+ clients in a single month, Betasaurus has come a long way. We always challenge ourselves, our ideas and capabilities and are always ready to deliver more than what we promise.
They work with us
We've worked with several businesses and brand out there, while most of the work was white-label, so we can't disclose their names due to the policy. Here we're mentioning some new startups that we are working currently with: EasyNeeds, BookWook, TSS, ShaadiMandap and there are more that we have successfully helped scale. And we're thankful to them for choosing us as an important team member.

Industry as we foresee

This is an ever-evolving industry that will never go down, what needs to be worked upon is the process and the capabilities. With the trends changing overnight, AI, AR, Blockchain and VR is future, the challenge is how to make digital marketing future-proof.
A day without Internet
We power some remote people, and someone from the team is always working on the client projects, So we're working 24/7 and the Internet is our another important team member. :-)
Lastly, are you hiring?
Yes, Betasaurus is always looking for like-minded people who love to work in a Startup cultured Agency and foresee no bounding or limitations to ideas when it comes to Marketing and Business. In case you find us Interesting, get started to become a part of us.