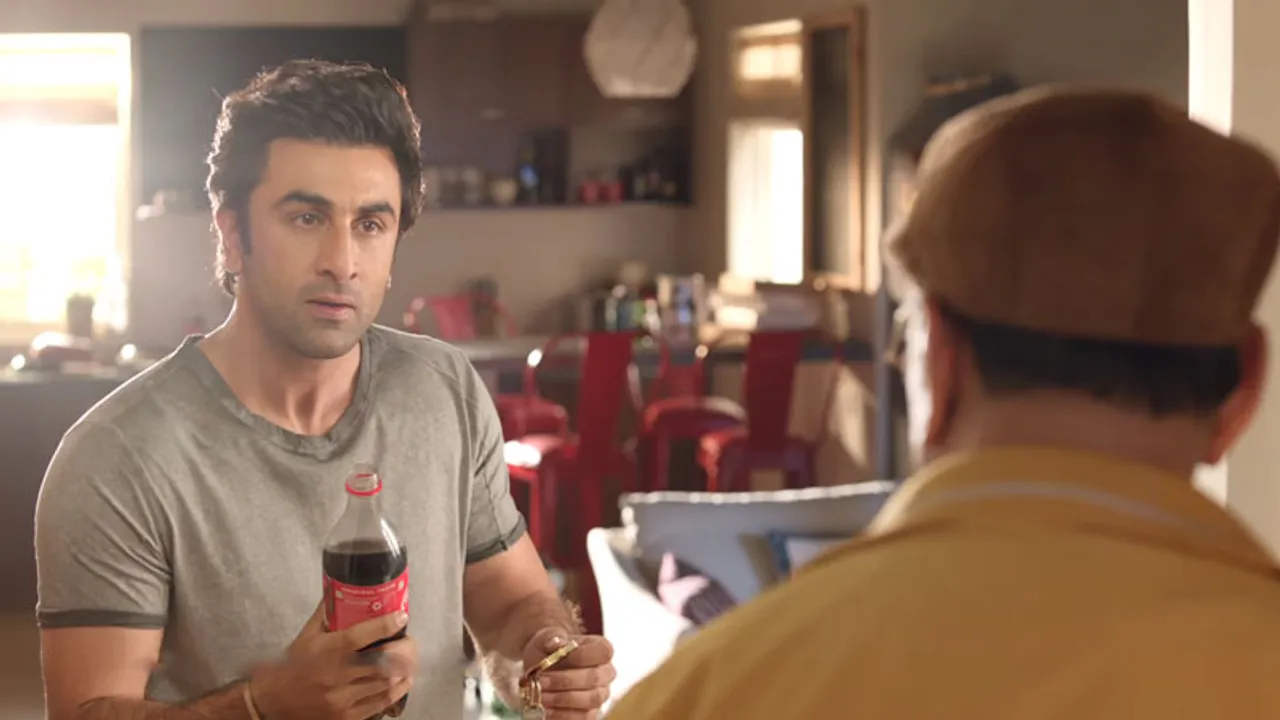 Coca Cola too, like many other brands, is betting big on the 'win a trip to ICC World Cup match' formula in it's latest campaign. Take a look at the Coca Cola World Cup campaign 2019.
After Britannia and Uber offered their respective baits to lure in customers to settle down at their doorstep if they wish to watch the ICC World Cup matches live, Coca Cola World Cup campaign 2019 has brought in Ranbir Kapoor and Paresh Rawal to sell a similar offer.

In what comes as recent World Cup campaign by the cola brand, while Kapoor is seen enjoying the cricket match on TV, Rawal drops in to only enlighten the lad about how easy it is to fly to London and watch the World Cup matches live.
All fans have to do is visit their site and click on the Participate Now button. You are prompted to enter your mobile number. You will also require a 14 digit KO code which will be mentioned on your purchased Coca Cola bottle.
The brand has also leveraged it's social media presence to make the message reach out loudly!
ICC Cricket World Cup is set to kickstart May 30 onwards and fans can't wait to get glued to the screens and cheer for their favorite teams.