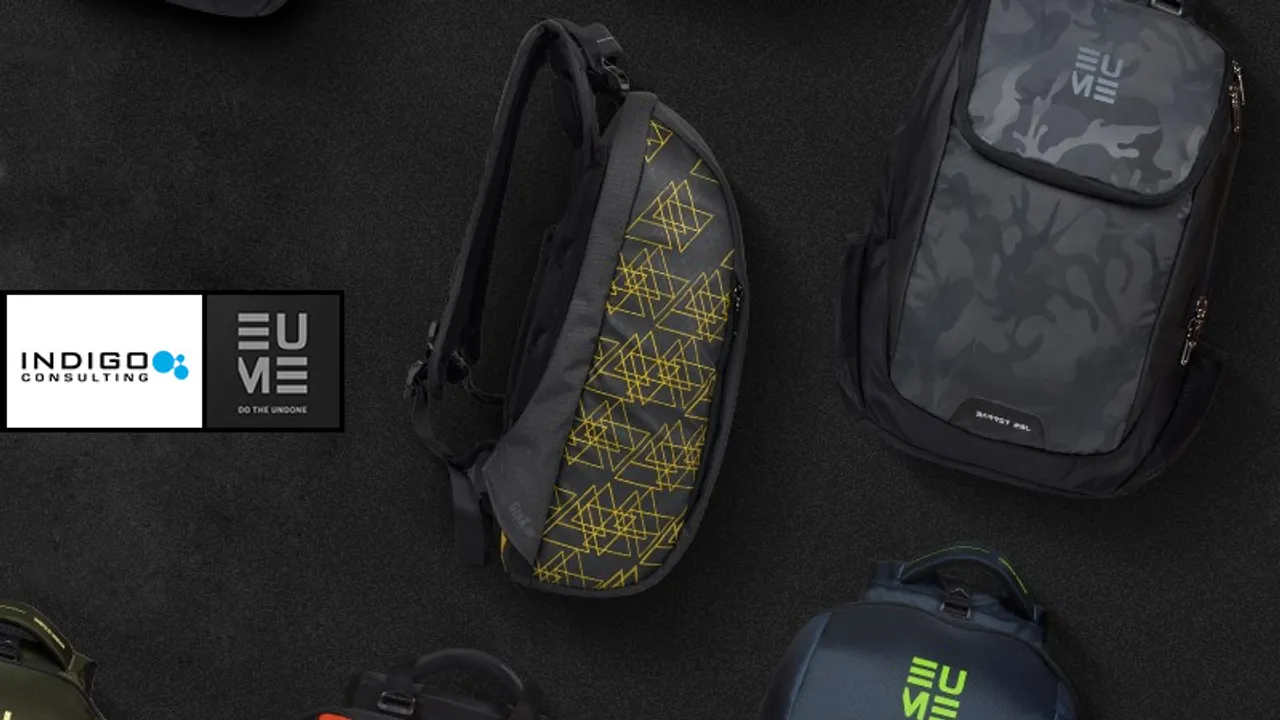 Publicis Communications' Indigo Consulting has welcomed EUME, the startup behind innovative luggage solutions for the digital marketing business.
As its first offering, EUME has launched innovative and well-designed anti-stress backpacks with built-in back massagers. The product is a brainchild of the company's founders and directors Naina Parekh and Sanjay Parekh, who were inspired by a very commonplace experience: ambitious working professionals, frequent travellers, students, and bikers on-the-go who carry around multiple gadgets. This often ends up in them suffering from back pain and discomfort.
To know more about EUME's feature-rich, innovative backpacks, watch this video by Indigo Consulting for 'World Innovation Day' celebrated on April 21, 2019.
peaking about bringing Indigo Consulting on board, Naina Parekh, founder and director, EUME said, "EUME is all about backpacks; the first of its kind with an in-built massager. We look at EUME as the most premium design, high quality and ergonomically structured backpack with an indispensable feature of relaxation. We needed a marketing partner who would help in taking this innovation to market and scale its adoption. With their expertise in strategically driving brand narratives and commerce on digital, we are confident that Indigo Consulting will help us create a niche in the industry."
Speaking about winning the business, Rajesh Ghatge, CEO, Indigo Consulting said, "EUME has the ambition to transform the mobility luggage market. Digital has to drive both, the brand and commerce. We are excited to get an opportunity to leverage our comprehensive digital business solutions offering across communications, data, commerce and media to establish the brand, and drive product adoption."
Apart from the ongoing product campaign 'Press To Destress', Indigo Consulting has conceptualised a series of digital engagements, lead-based contests across several digital touchpoints to leverage the intensive IPL season.